After a wonderful and undisturbed night's sleep, we headed out early and had a good walk to Estella, where we found an ATM and then a cafe.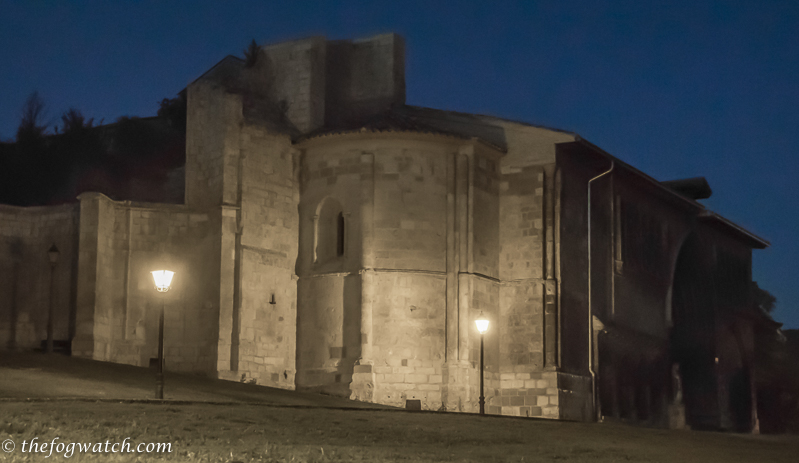 As we were having breakfast, two Australian friends from Orrisson walked in – of all the cafes they could have chosen, they found ours!
We talked for over an hour before setting off with the sun well up by now. So it was on towards Ayegui. As we turned up the path away from the road, we found a blacksmith making a range of things, including hand forged small Camino shells – so we stopped and bought two. It reminded me of when I built a forge in my backyard in Perth many years ago, so I understood the work it took, and I was happy to support a local craftsman.
The path took us up a hill and past the Bodegas Irache monastery – famous for having a fountain that dispenses wine as well as water.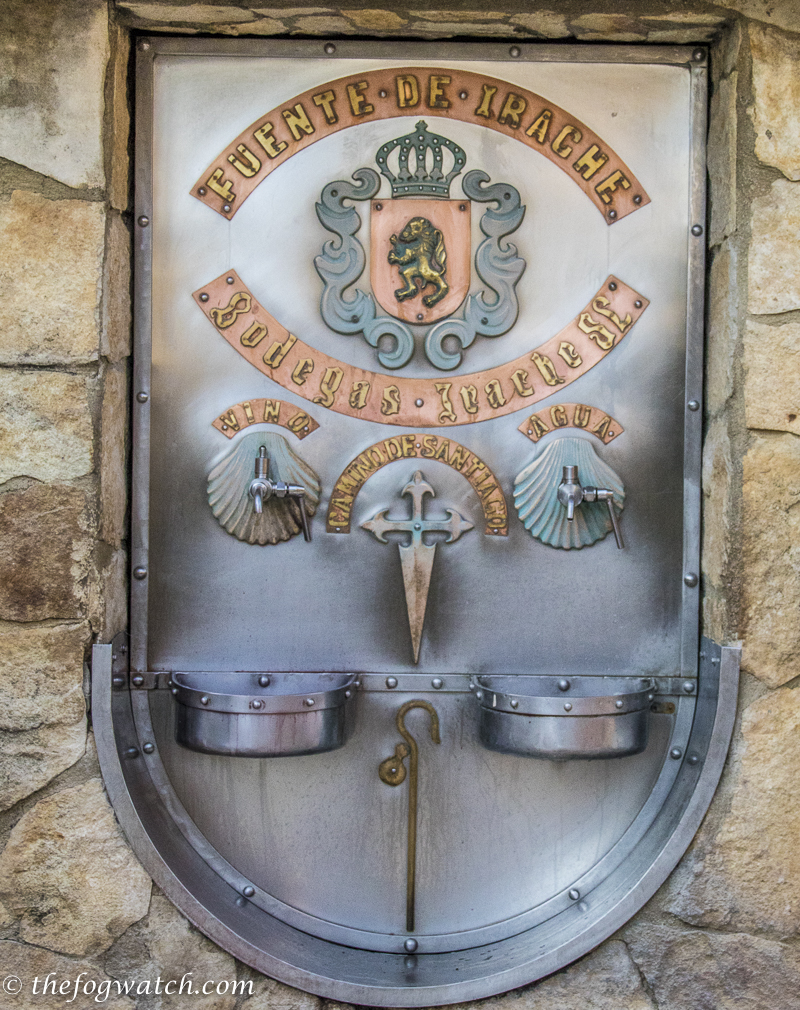 Sadly, the wine one was empty, but we were assured later that the wine was quite palatable, when it arrived about half an hour later. There is a plaque on the wall that reads:
If you want to go to Santiago with strength and vitality, of this great wine have a drink and toast to happiness
Instead, we sensibly filled our water bottles (with water) and went to check out the monastery church and cloister.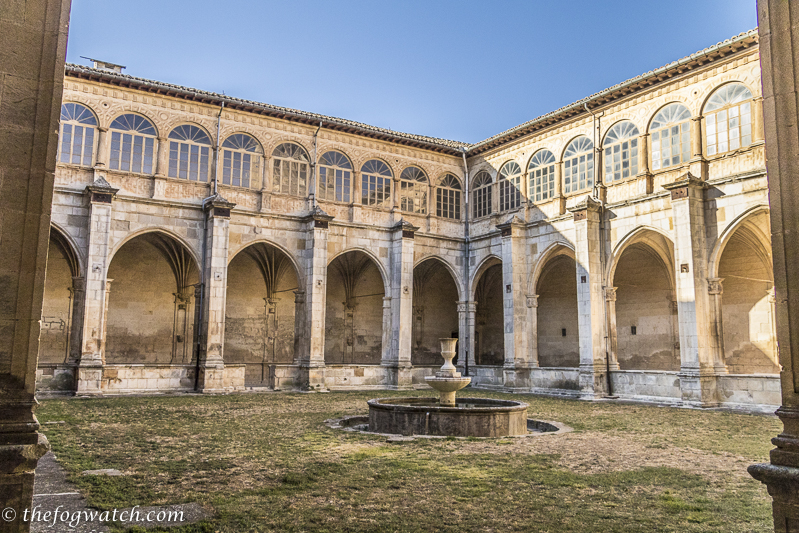 We managed to get a stamp from the monastery – which was quite special! According to the Wise Pilgrim app, the monastery dates from 958 and was the site of Navarre's first pilgrim hospital, and once served as a barrack for Napoleon's troops.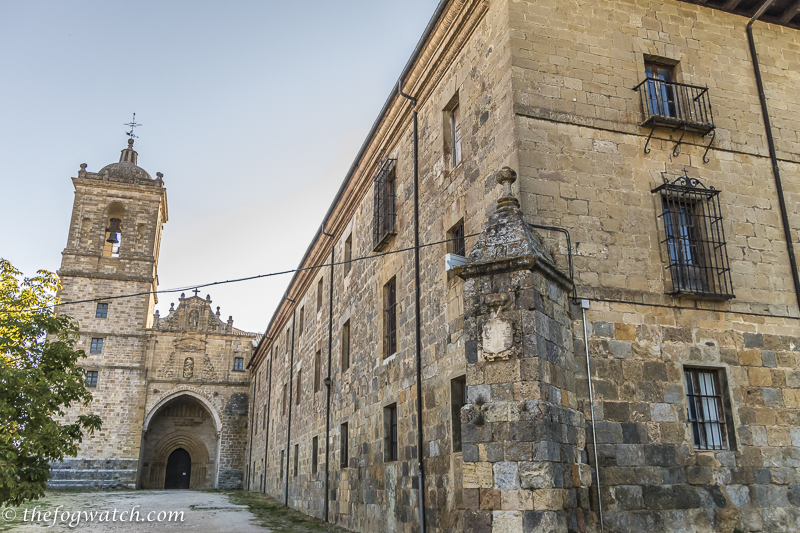 After a good look around, we stopped across the road for second breakfast beneath the shady trees. At this point, a Korean pilgrim came past to say that the wine was now flowing if we wanted some – but we decided not to back-track the 500metres for a taste. Apparently, they fill a cistern behind the fountain with 100ltrs per day for pilgrims. Some were filling whole water bottles – which is a bit greedy considering the cheap price of wine in the district anyhow, and silly given that they would then be walking in the heat with less water. But it's their Camino – and it's a nice tradition.
The path split into two just past the monastery, and we chose the more serviced one as we thought we might stop at Villamayor de Montjardin.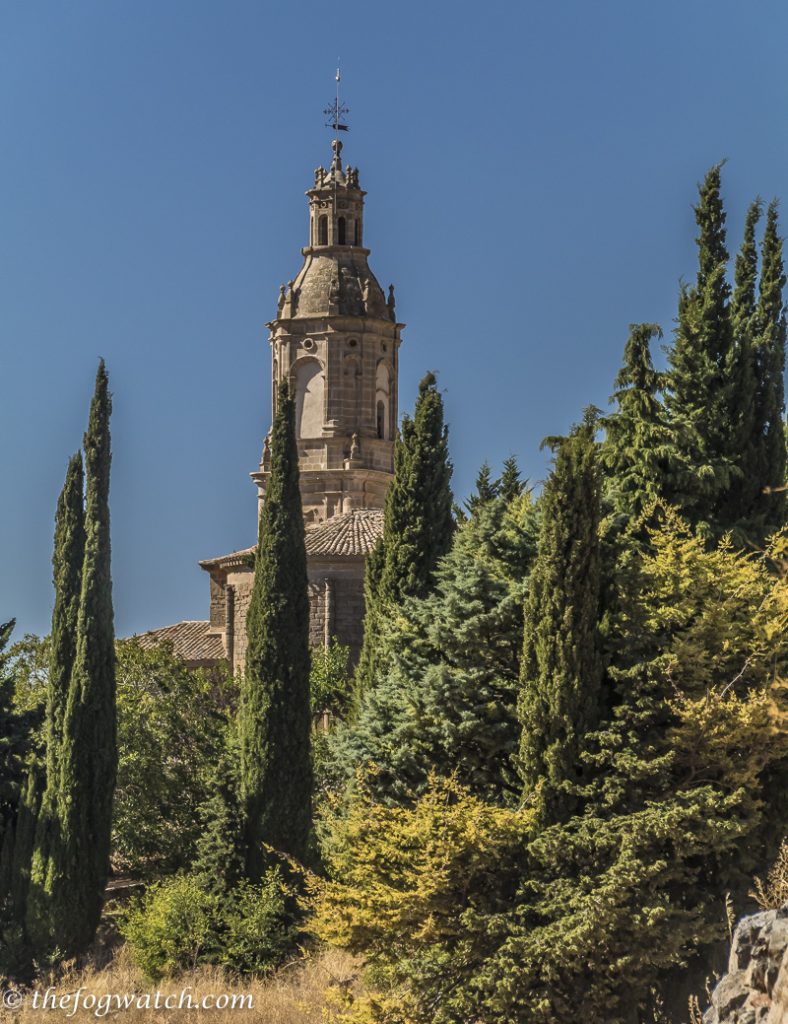 More hills followed (I guess the guidebooks describe it as 'undulating') and before too long we passed through Azqueta. From a quite a distance we could see the 10th century castle of Montjardin.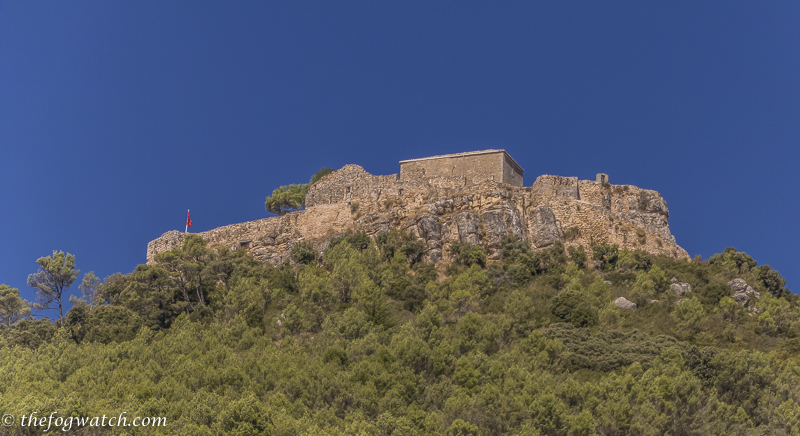 At the town's outskirts we found a 13th-century water fountain/cistern, but at that stage, we didn't need more water. The pilgrim weathercock was quite evocative pointing the Way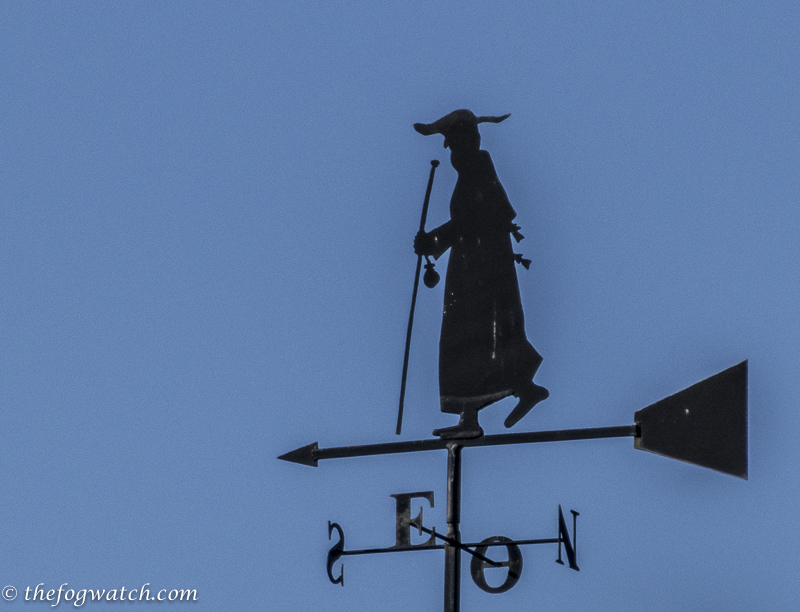 We found the Albergue de Villamayor de Montjardin and claimed two lower bunks in a room of six. there were several nationalities represented – a South African, who carried medicines for every imaginable ailment – except the self-inflicted one from eating too many ripe grapes. As we walked in she asked if we had any Immodium to spare – and became her new best friend when we were able to help out. There was a German woman – who sat up in her sleep around 2.00am, shouting something in German that sounded like a warning to pilgrims, and had to be calmed by one of the others. There was a young Canadian woman – just 18 years old, and we two Australians. We now have only 650kms to go.
________________________________________
INDEX – If you wish to follow our journey from the beginning, or jump in to any of the Camino posts,
here is a link to the index page – which can also be found in the navigation bar at the top of this blog
________________________________________