We left Sarria early, en route to Morgade. The town seemed busy, but it was only parents dropping their kids off at the monastery school. It was a reminder of the normal life to which we would soon return. The old cross marked our exit from Sarria and gave reassurance that we were on the ancient route trod by a thousand years of pilgrims. These crosses were a fairly reliable indication of the route taken by the early pilgrims, and many of the towns with these crosses are mentioned in the Codex Calixtinus. Seeing them, we felt connected to the history of the pilgrimage route, and to the pilgrims who had gone before us.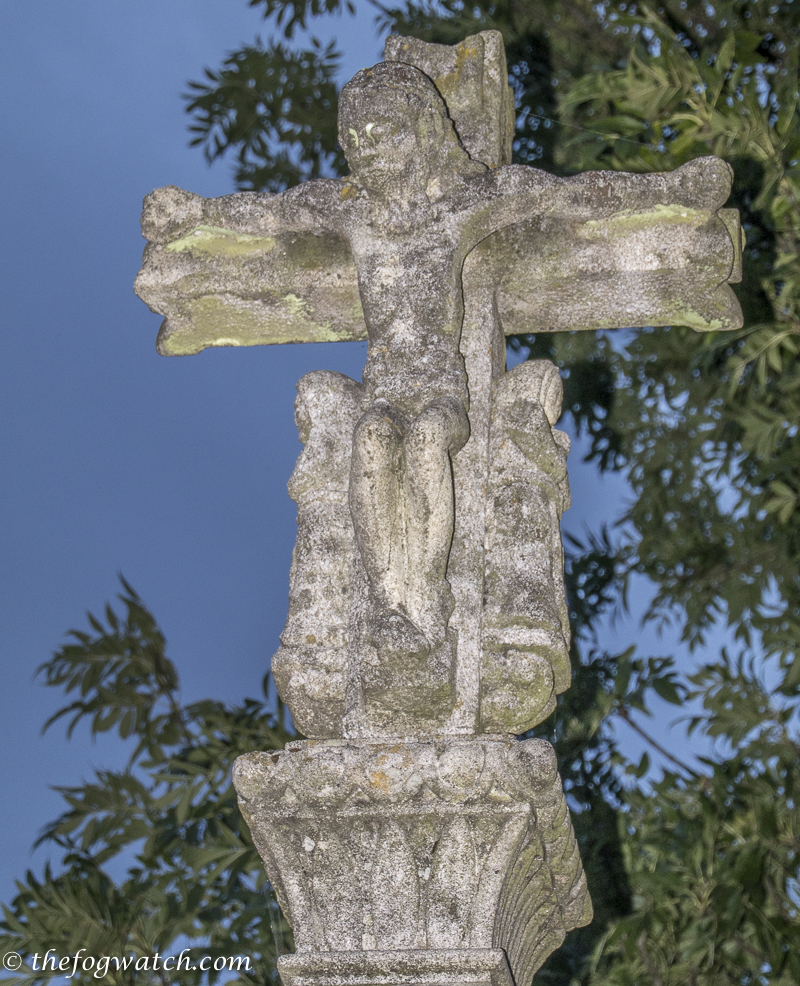 Relieved to be out of Sarria, we found ourselves enjoying the wonderful scenery – and we crossed a medieval bridge in the dawn light.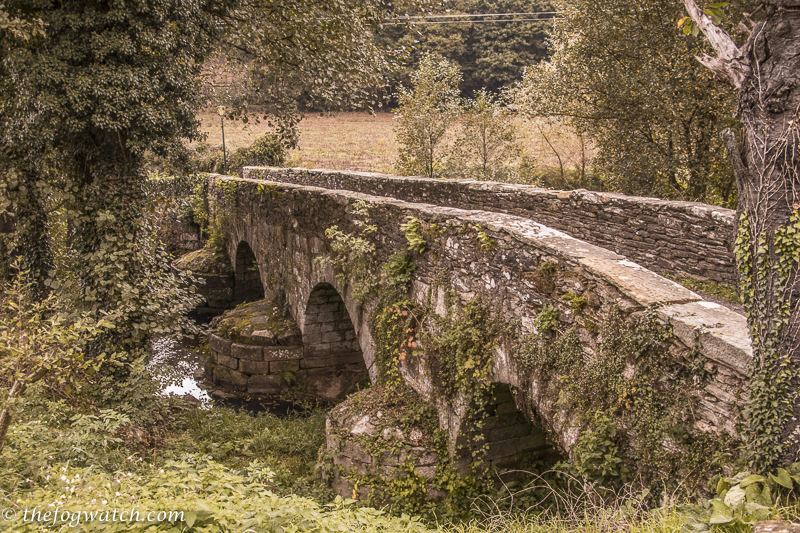 The track near the railway line was well made, with trees forming a tunnel overhead.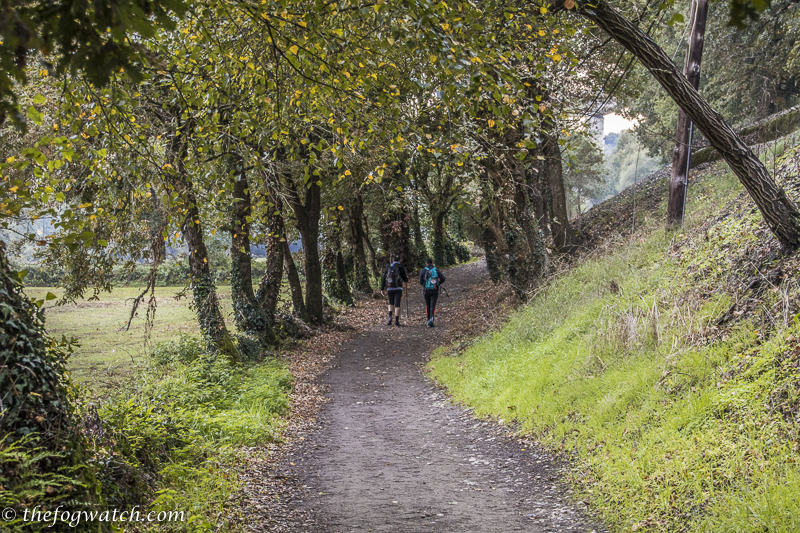 The rail sign had the traditional icon of a steam train and I found myself wondering how many of the schoolchildren we see daily would have ever seen a real steam train majestically tracing a mainline route under steam? Or would they just imagine them to be the trains associated with Harry Potter's departure from London's Kings Cross station at platform 9¾?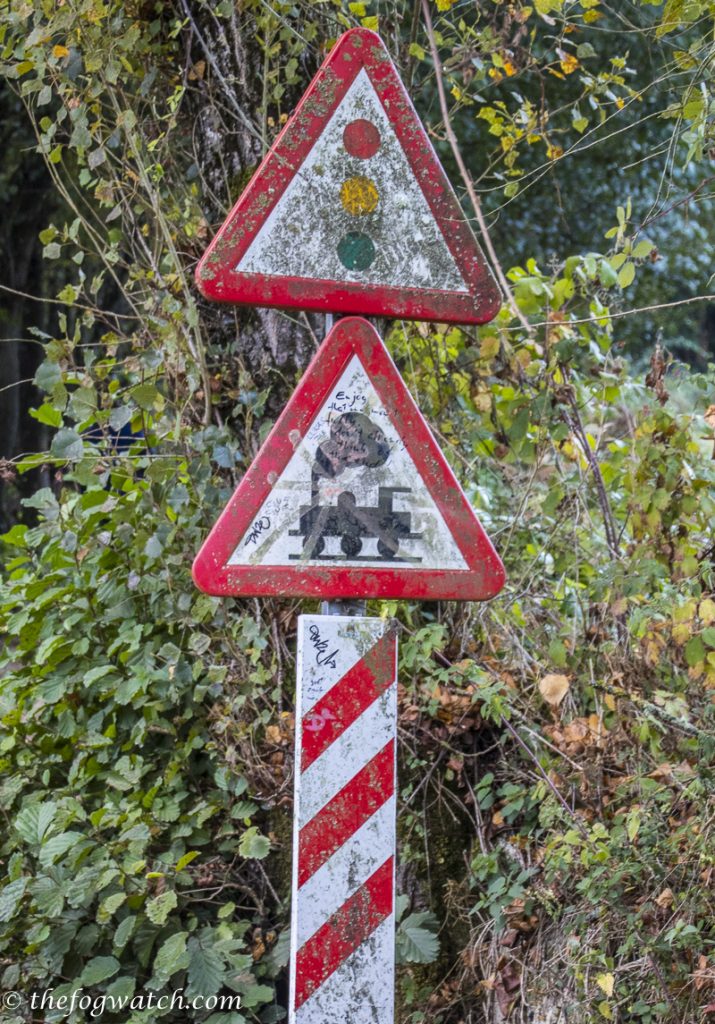 We continued on and soon crossed a small stream using a low timber footbridge.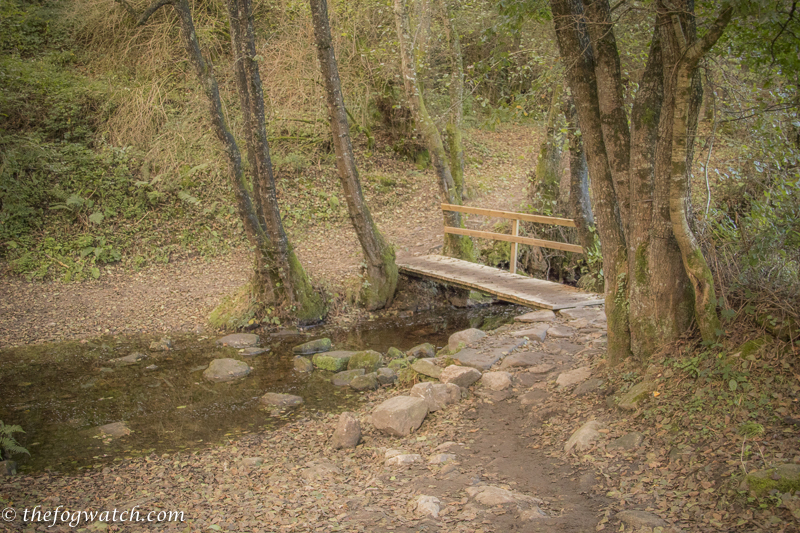 And we had no sooner stopped on the other side to take a quick drink from our water bottles, when who should come over the bridge humming a tune like some modern day Gandalf, but our old Belgian friend Lucas! "What do you do with an old reprobate who takes your drinks and doesn't pay!" he greeted us, referring to the way we had bought him a few wines at Villafranca Del Bierzo. We laughed and asked where he was heading today – "Morgade" he said – and described the albergue as very friendly. It was only 10kms from Sarria, but we figured that at this stage it is better to do shorter stops than to finish our Camino too soon and be too sore to appreciate it. Lucas took his leave of us and strode off into the distance. At 78 he was putting our 'slow turtle' pace to shame. The path wound its way around some lovely old trees, and we were glad of the shade.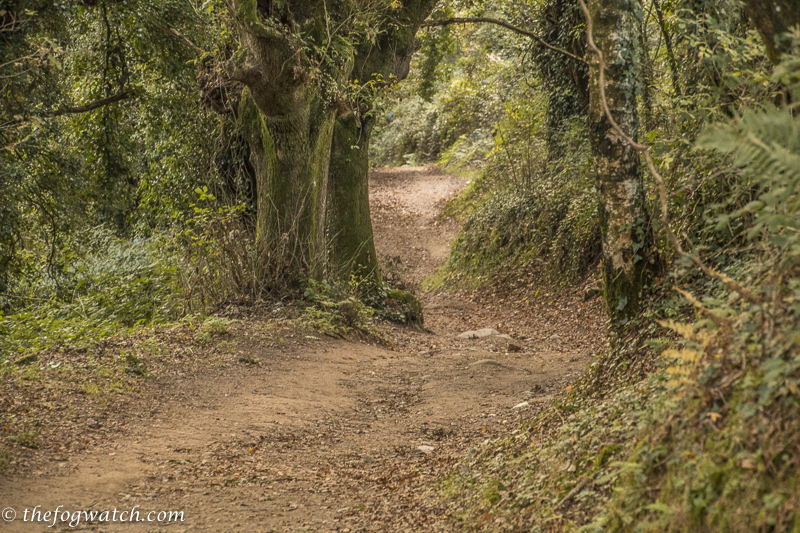 We passed a toadstool that looked like the classic fairy-tale red capped toadstool with white spots (Amanita muscaria) – also known as Fly Agaric or Fly Aminita. I half expected to see a little elf sitting nearby. Perhaps on the next Camino I should pack a couple of miniature doors made from pop-sticks to set into the base of these fungi 🙂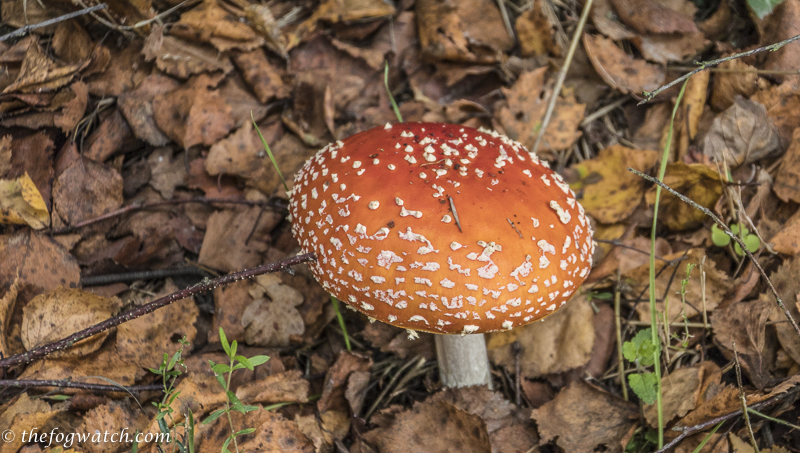 According to Wikipedia (see link from the name),
Although classified as poisonous, reports of human deaths resulting from its ingestion are extremely rare. After parboiling—which weakens its toxicity and breaks down the mushroom's psychoactive substances—it is eaten in parts of Europe, Asia, and North America. Amanita muscaria is noted for its hallucinogenic properties, with its main psychoactive constituent being the compound muscimol. The mushroom was used as an intoxicant and entheogen by the peoples of Siberia, and has a religious significance in these cultures.
We passed a farm that used two giant mill-stones as gate posts – I guessed they had come from an old water mill somewhere in the district. This was Molino de Marzán.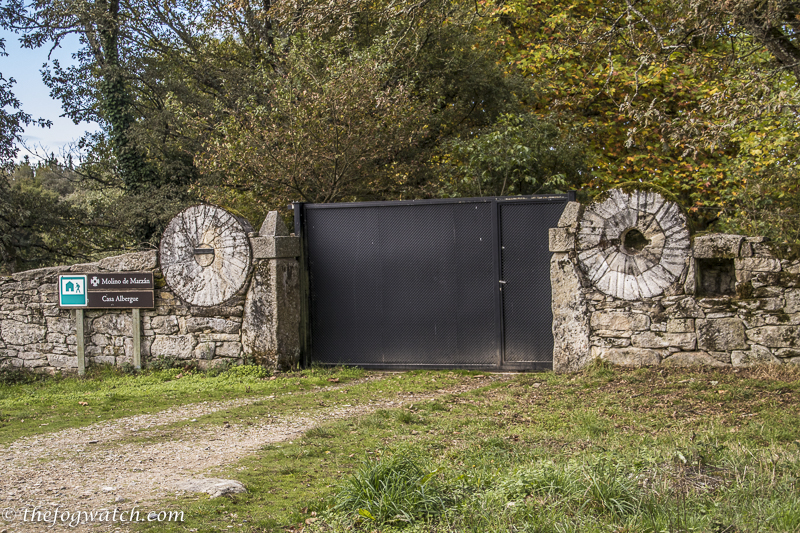 And soon we came upon an albergue with a sign that looked like it had been designed by Joan Miro in the early 20th Century. And there were large Camino shell motifs in new wrought-iron on the fence.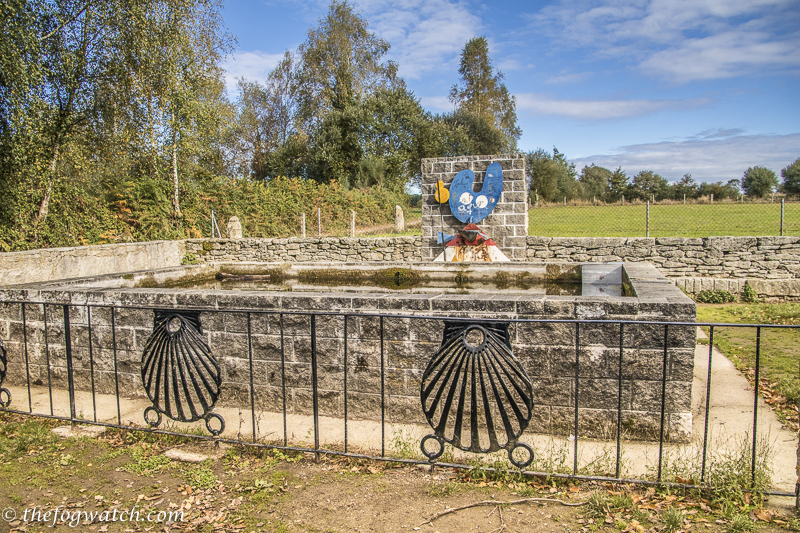 We wound our way on through the woodlands along a well-maintained track, and speculated that maybe JRR Tolkein had been this way to write his tales of Hobbits – that read much like pilgrims journeys.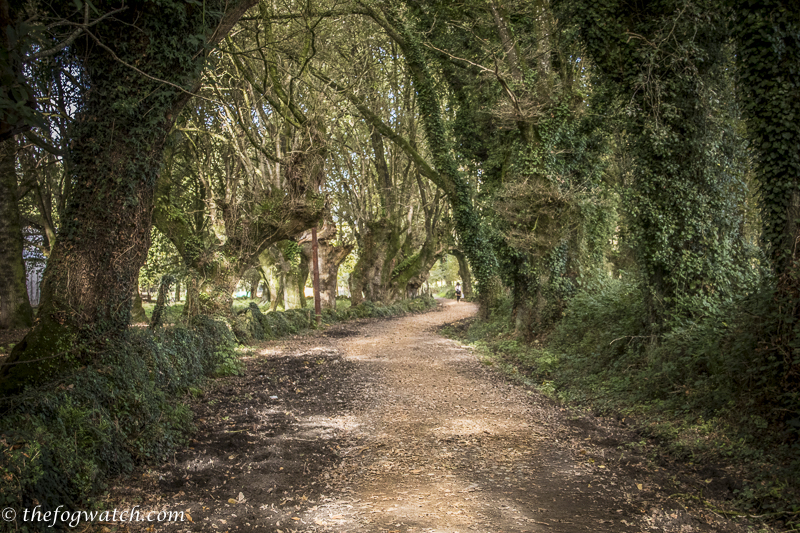 The path took us over a stream ford that looked like it had been there since Neolithic times. I wondered whether it was a recent build since the UNESCO listing, or whether it had been there since time immemorial. Either way, it was substantial, and it kept our feet dry.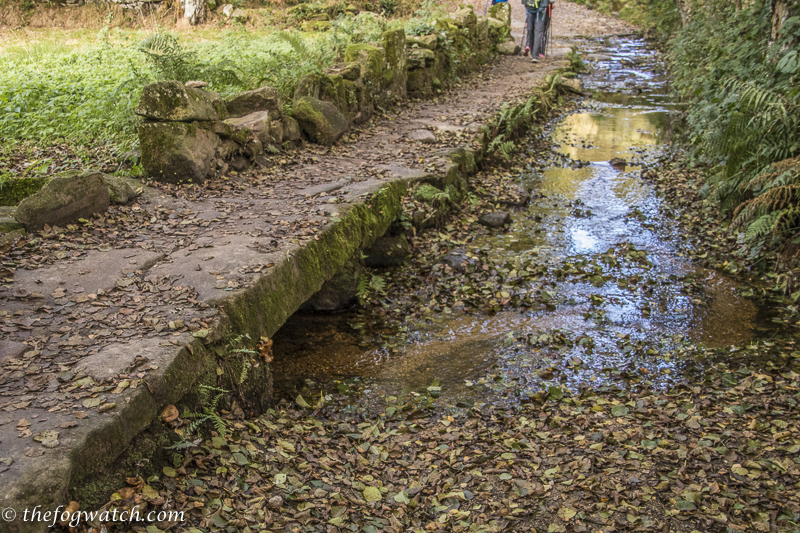 The woodland was extensive and delightful. And my trusty Codex Calixtinus agreed – and perhaps the scenery hasn't changed too much across the centuries
"Galicia is well-wooded, with rivers, meadows, and orchards, and the deepest clearest springs, but with few towns, farmsteads or wheat fields."
I guessed that our forefathers also had difficulty finding a good coffee after Sarria.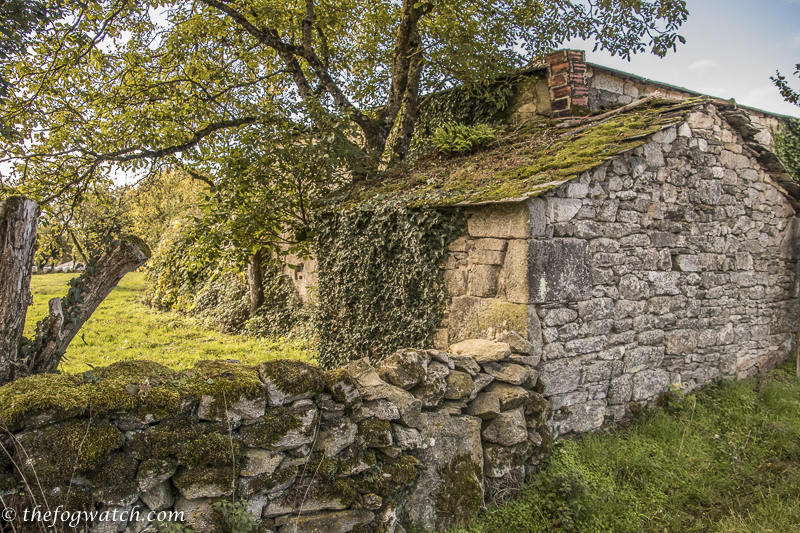 Several hamlets that we thought might have coffee turned out to be just clusters of farm-houses. It was a bit agricultural in ground texture and air quality – it was one of the few times I used a fly net. I was surprised more people don't get ill, not from the water – that is well treated throughout – but from the proximity of the bar kitchens to the cow sheds and the steady two-way traffic of flies between them. The other main cause of gastric distress seems to be from those who stole too many grapes from the vineyards along the route.
As the Codex Calixtinus puts it:
"If by luck anyone eats and doesn't get sick, they're healthier than most or have stayed longer in the country. For all fish, beef and pork in Spain and Galicia make foreigners ill."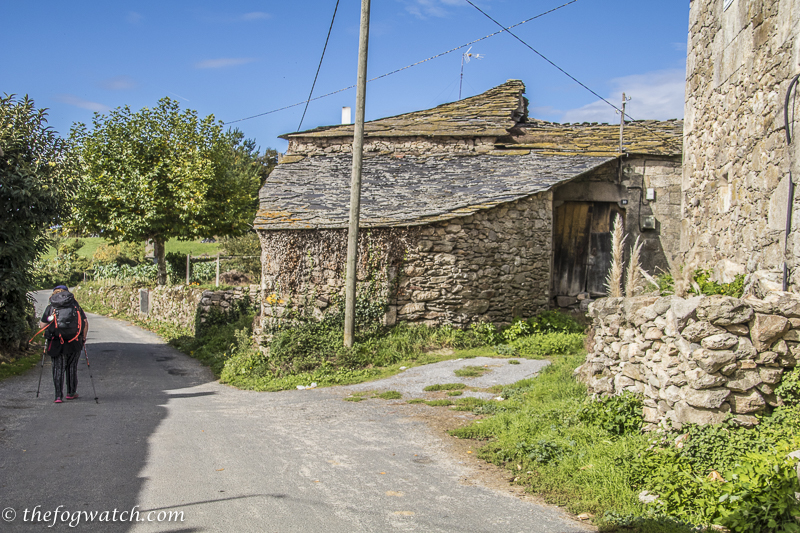 On the track, we met up again with some Japanese-American friends from the US whom we had met about a week earlier. It's amazing how conversation eats up the kilometres and takes our minds off sore knees and ankles. We were close to the 100km mark.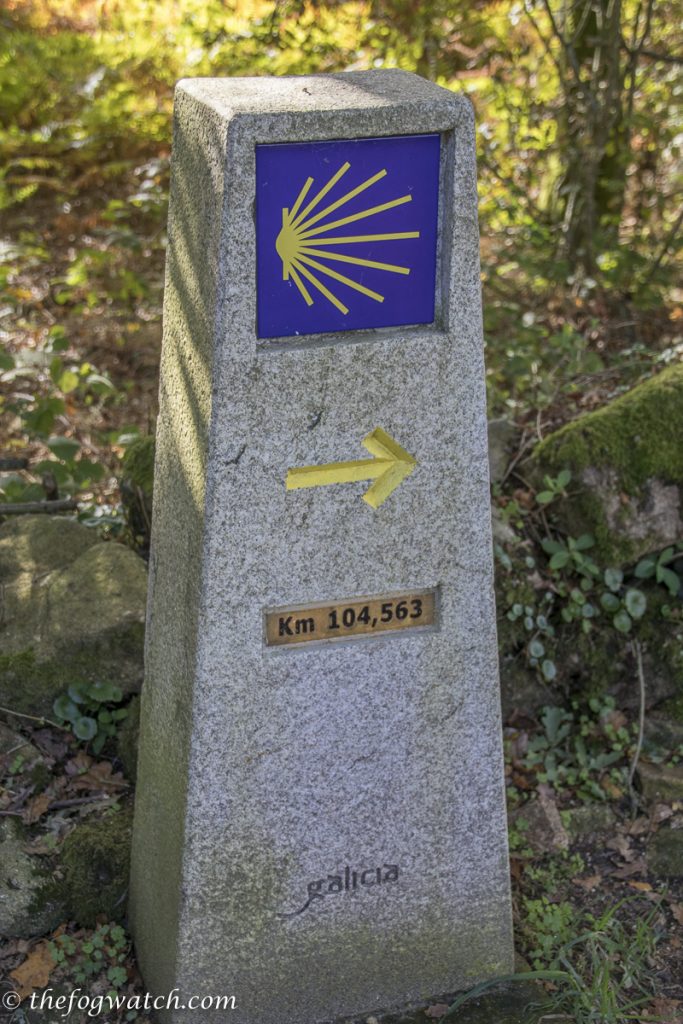 And the path continued on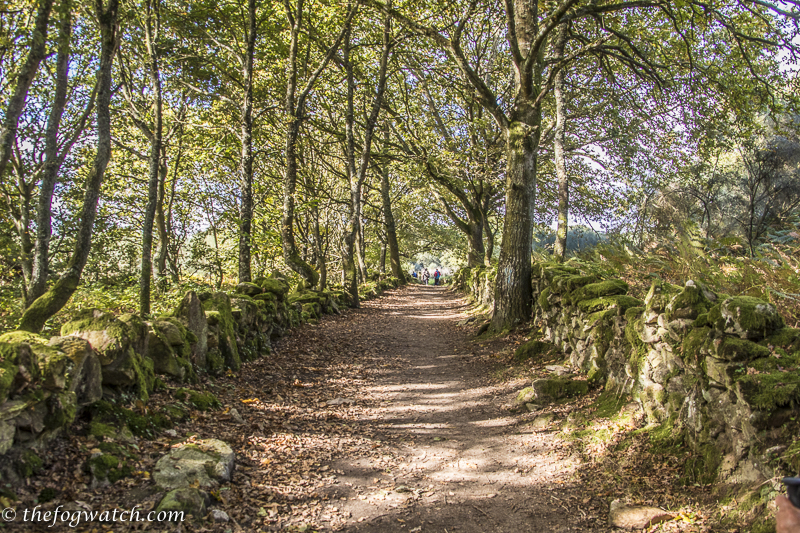 We noticed the dry-stone walls that lined the path on either side, made from ancient stones. I wondered how many Roman villas had been plundered for their stone. Some of the stones seemed to have an architectural heritage and form to them.
At length, we found our way to Morgade, had an excellent lunch and were thinking of pressing on to Portomarin, but again ran into our Belgian friend, and he recommended this albergue, so we decided to stop. We had covered a bit of ground anyhow. We treated ourselves to a double room and they did a great deal on our washing (they did it for us for a small fee).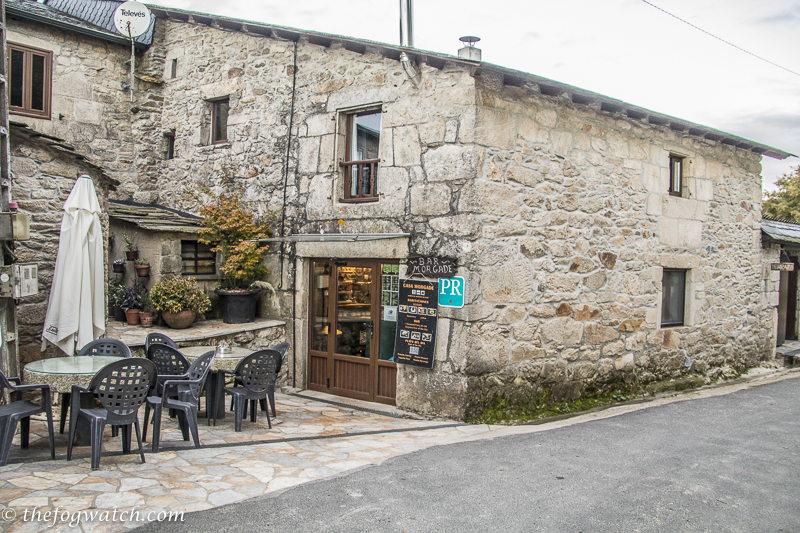 Lucas introduced us to Caña con limon – a Spanish shandy and it was delicious and refreshing.
________________________________________
INDEX – If you wish to follow our journey from the start, or jump in to any of the Camino posts,
here is a link to the index page – also found in the navigation bar at the top of this blog
________________________________________
Why not have these posts delivered to your in-box? Just enter your email address and click the 'subscribe' button in the left margin, and don't forget to respond to the confirmation email in your in-box 🙂