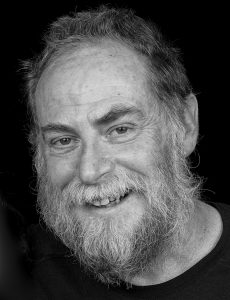 The FogWatch is about travel, philosophy and the journey of life. It is about how the experience of travel shapes who we are and who we are becoming.
There is nothing 'New Age' about this, it is simply how we build our sense of who we are through the process of rubbing up against the world.
Travel is not about discovering the 'real' you, as though peeling an onion through the tears, but rather, it is about creating the person you are becoming – an additive, rather than extractive process. And it is a never-ending work-in-progress.
We are verbs, not nouns, and I invite you join me as I travel, and see the world as I see it – sometimes quirky, sometimes funny and often thoughtful too!   🙂
About me
I'm Jerry Everard – writer, traveller and photographer with an insatiable curiosity about the world. I've been known to play celtic music on a hardanger fiddle, write blog posts on an ironing board, and turn pens from wood. My first book was about the internet, and I've had short fiction published in virtual and real worlds, along with the occasional feature news article. I also have a photo blog – fogwatchphotos.com
I do have some affiliate links – which help to maintain the blog – so if you feel like buying from one of the very few ads, please consider clicking on the ones you find here 🙂
I am not sponsored in any way, but if it ever happens, I won't let that sway me from providing my honest opinion. That's a promise.