We got out early to catch the gregorian Mass at Notre Dame Cathedral. It was breathtaking – and very moving.
We noticed the font in the front of the cathedral with the words: 'I am the way, travellers are looking for' – translated into several languages – including Spanish – for which the word 'way' translates into the word 'camino'.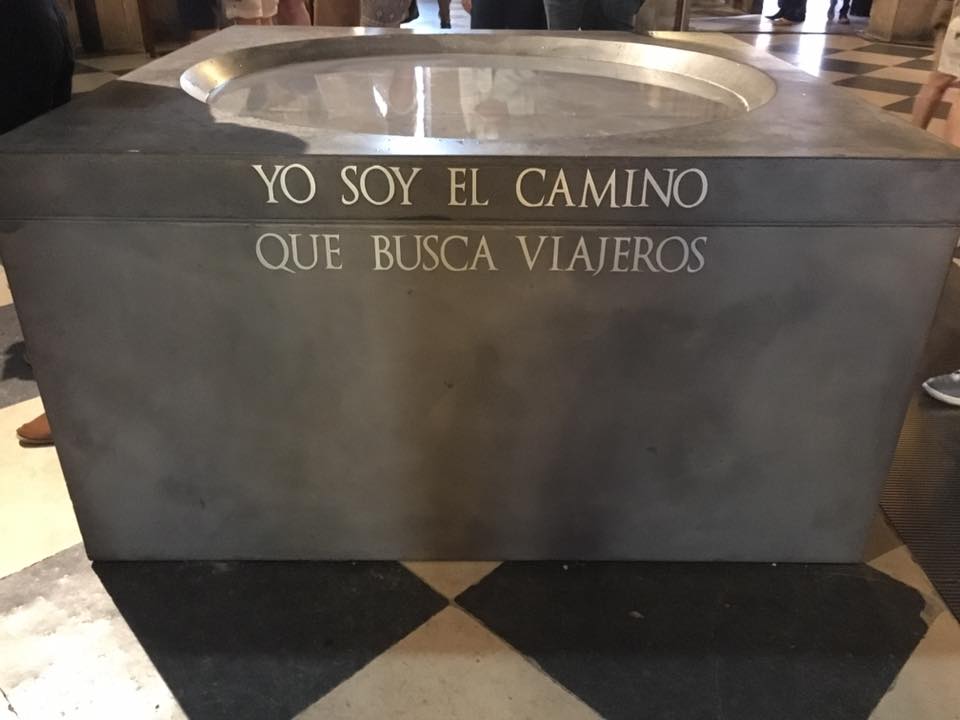 On the spur of the moment, we decided to get our Camino credential from here.
The pilgrim office was located in the side street next to the Cathedral 10, Rue de Cloitre, Paris. The young priest positively beamed as he presented us with our Créanciale – the pilgrim's credential, and registered that we would commence officially from St Jean Pied de Port, and he directed us to the Cathedral for our first stamp. This credential is required in order to furnish proof that you have completed the journey – you get stamps all along the route as proof you didn't just fly to Santiago. It was also required to secure pilgrim accommodation and various discounts along the route.
We emerged happy, and went in search of our first stamp. At the cathedral, the previously somewhat grumpy person behind the counter transformed as we presented our credentials. She took great care to make a clear imprint and handed them back to us with a smile, and said 'Bon chance' – good luck.
It suddenly hit us that this was real. From this point, we are officially pilgrims, and the enormity of what lay ahead hit like a tonne of bricks – we both teared up, deeply moved. At this moment we had entered a confraternity of pilgrims with a tradition stretching back over 1000 years. It was to be our privilege to walk in their footsteps.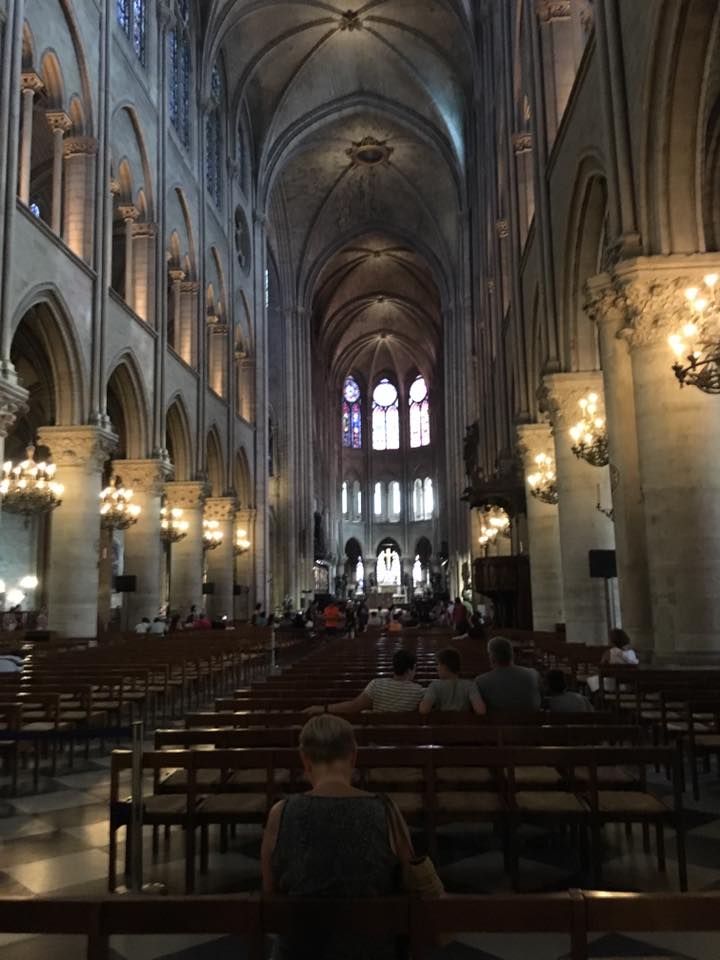 We took a moment take it all in, before heading outside into the sunshine. Time for a selfie to commemorate the occasion and then off to find some lunch and a glass of wine to celebrate our new-found status.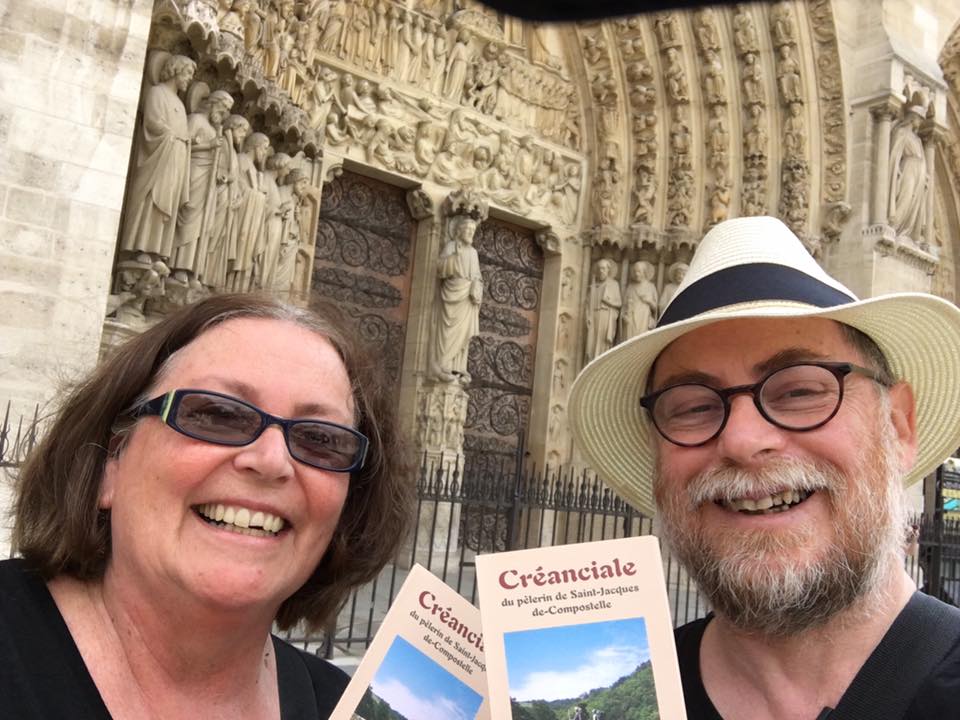 As we walked away from the cathedral, we noticed yellow arrows on the ground – they pointed in the direction of the Church of St James and towards the road route for pilgrims to depart Paris on their age-old journey to Santiago de Compostela in Spain. We would see many more arrows before our journey concluded. Pelerin, peregrino, pilgrim. We are part of a great tradition and a wonderful community.
Was it a religious experience? I'm honestly not sure, but perhaps a sublime one, and a deeply emotional one for us both. Why should I feel so deeply? I profess to be an atheist, comfortable that the laws of physics, of nature take their course, and find it difficult to reconcile with the concept of intelligent design, or a personal god that might take the slightest interest in me. A good friend is fond of saying 'it is what it is.' As we progress along this path I shall be exploring what this means. Everone's experience will be different;  we all walk our own Camino and come at life from our own perspective.
So what is my purpose for the Camino? It is a question I will be asked many times, and will ask of others. I will explore that in another post.
________________________________________
INDEX – If you wish to follow our journey from the beginning, or jump in to any of the Camino posts,
here is a link to the index page – which can also be found in the navigation bar at the top of this blog
________________________________________