There are many ways to see Paris, but gliding along on a Segway is one of the better ones. I booked mine through Fat Tire Tours – who also run bicycle tours. The tour leaders spoke perfect English, and were very friendly. In addition, they dealt smoothly with my abrupt change of date to avoid an impending heat-wave – many thanks guys!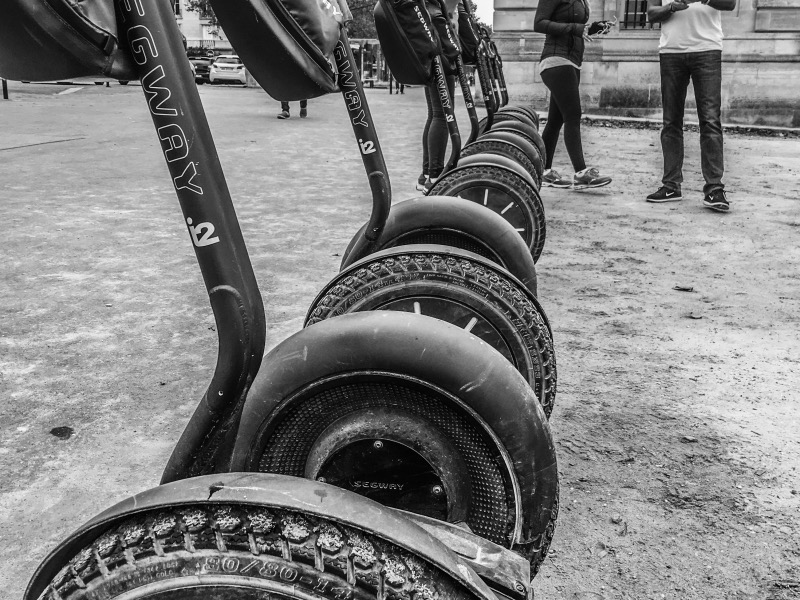 We had a great bunch of people – a gregarious American family, a Croation couple, myself from Australia, and our tour guide who was from Hungary.
We had a few who had never been on a Segway before – including a 72 year old woman – and within just a few minutes she had mastered it.
Soon it was time to set off. First stop was the Paris military school – this is where Napoleon Bonaparte studied, completing his military studies a year early.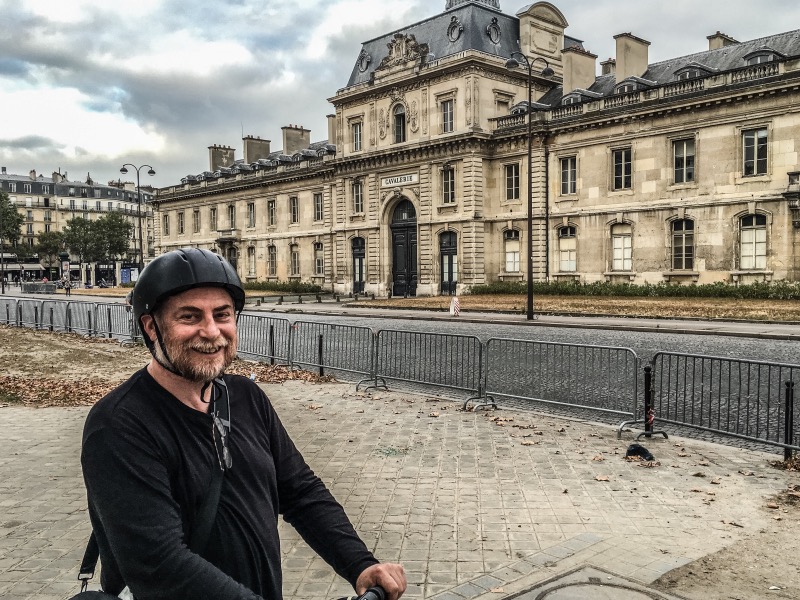 The military school was built in the reign of Louis XV. Louis was a dilettante, and was at risk of losing the support of his people and of the military. So on the advice of Mme de Pompadour – his chief mistress – he agreed to establish the École Militaire. The problem was that having spent much of his money on palaces and entertainments he was actually close to bankruptcy. Fortunately, Mme de Pompadour had amassed a fortune in her own right and was able to finance the building works.
Then on to the Hôtel des Invalides – a complex of buildings dedicated as a retirement home for invalided soldiers, with a hospital and church that was built for Louis XIV in 1670. Although built for the King, Louis only visited the church four times in his lifetime. The entire complex is now one of the largest military museums in the world.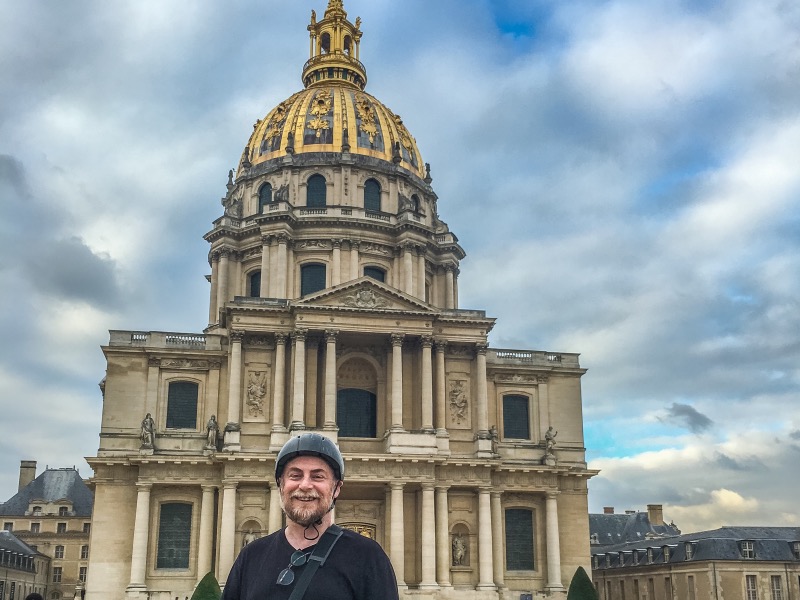 After this, we traversed a large green space to head towards the Eiffel Tower – designed by Gustave Eiffel. The tower was built as the entrance for the World's Fair in 1889 – a fair commemorating a decade since the Revolution. Initially the Government was to finance it. But on realising the cost, the Government went to Eiffel, asking him to fund the main cost. He agreed, but being a smart businessman, said he would fund it on condition he has sole rights to the earnings from the tower for 20 years. He actually recouped the cost within 6 months and went on to become one of the wealthiest men in France.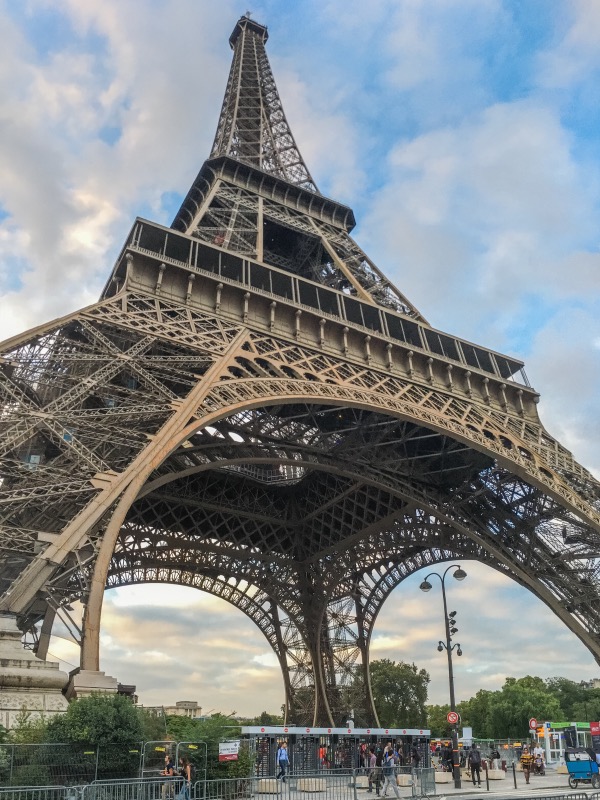 There were many other sights, but suffice to say it was fun way to see the city. And while the bike tours take the same route, I'd have to say it is so effortless to do it on a Segway! Many thanks to our tour guide Bianca, and to the fun folks I travelled with – a truly memorable day 🙂