An early start from Los Arcos saw us walking through another wonderful sunrise. But I had no energy – there's a lesson here about the need for protein, rather than carbs (paella), for sustained energy. We were making for Viana.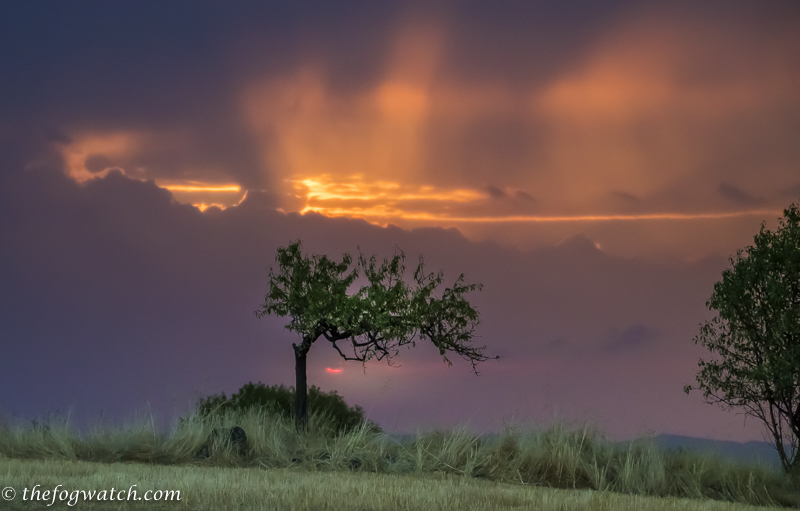 As we walked, a light rain started to fall. We had sent on our packs – containing our ponchos and rain jackets. We stopped beneath a tree to think it through – A full five minutes later (I kid you not!) Sharon recalled that our big concern had been sunburn – for which we were carrying umbrellas to provide shade… oh wait… yeah a bit slow this morning! Camino lesson: when all else fails, listen to your wife… We fell about laughing at having considered umbrellas only as sunshades, rather than their [ahem] obvious use. LOL!
Breakfast at Sansol revived us and gave us energy for the walk. The town was named after a Christian martyr called San Zoilo. We passed a medieval water fountain and headed out.
Torres del Rio is a classic medieval pilgrim town. The 12th Century Iglesia de Santo Sepulcro church has a great history linked with the Knights Templar. It is striking in appearance with its octagonal form inspired by the Church of the Holy Sepulchre in Jerusalem.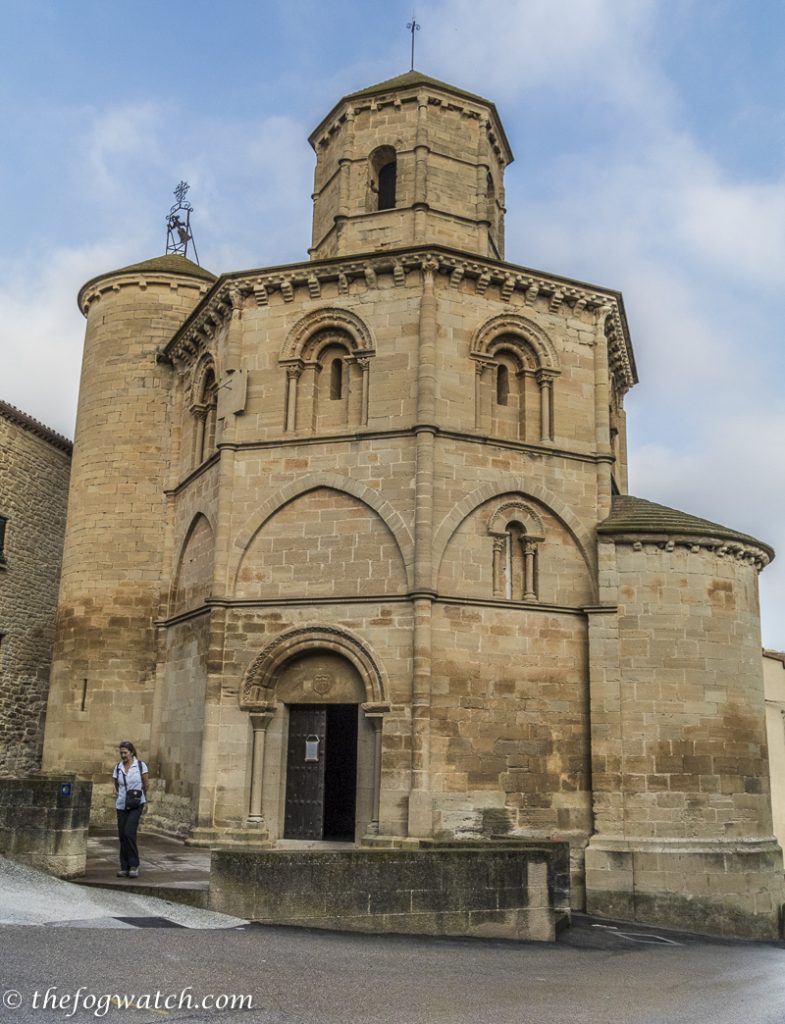 We walked through a pleasant woodland with dappled light on a well-maintained path.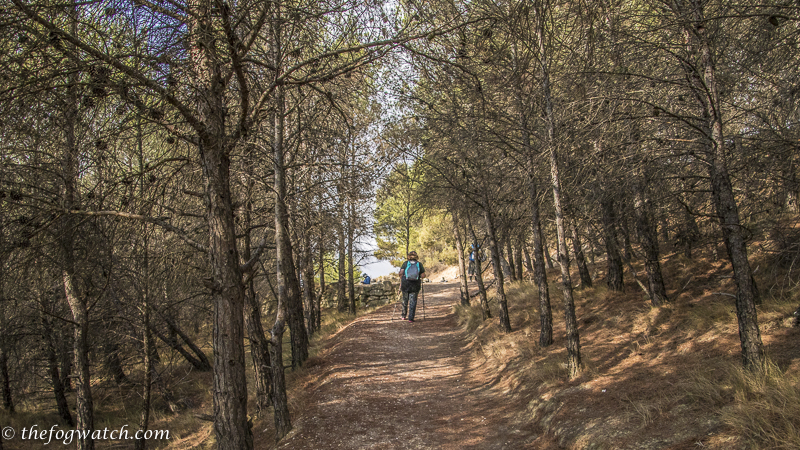 A couple of kilometres on and we passed an ancient hermitage perched high on a hill It is the Ermita de Nuestro Señora del Poyo (Hermitage of Our Lady of the Podium) and we could see Viana in the distance.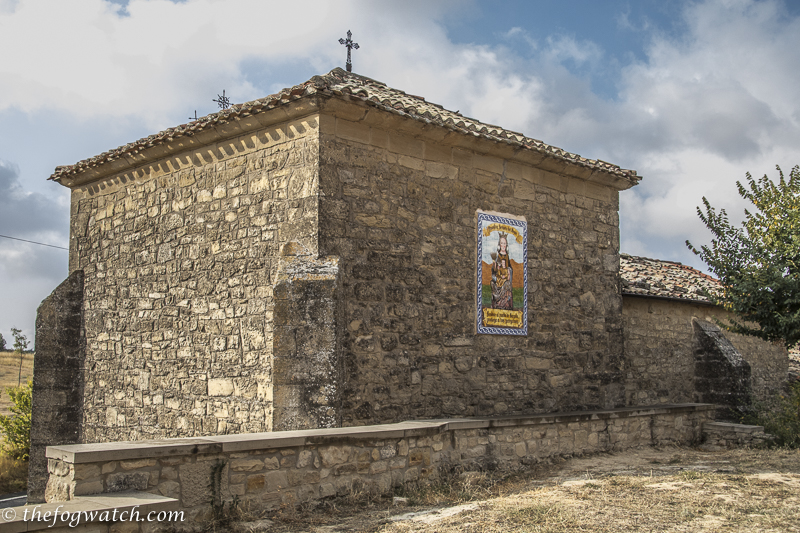 Many pilgrims had left prayers and messages beneath rocks at the side of the path. Some were quirky, some had sketches, some included trinkets and offerings from rosaries to plastic Simpsons figurines. No doubt each was meaningful in their own special way.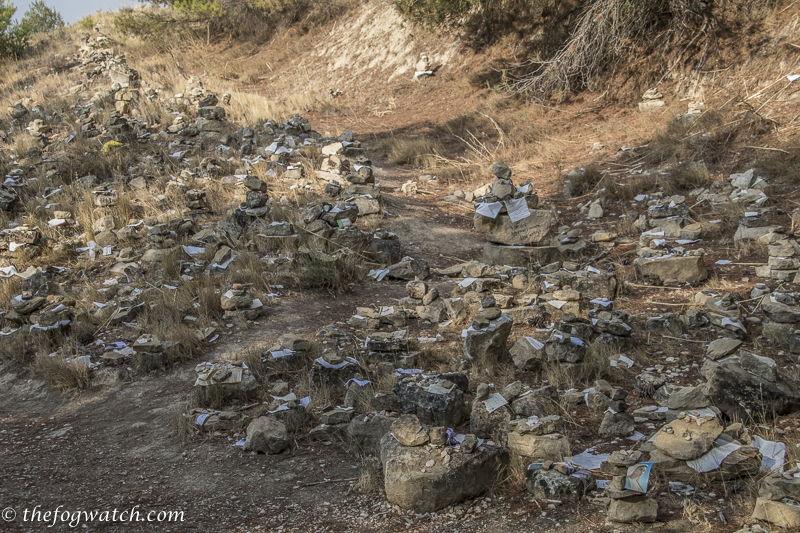 Further on, the path took us past a stone shelter – perhaps an ancient pilgrim's rest, or perhaps a worker's shelter to provide respite from a sudden storm. Some wag had written over the entrance: "Albergue donativo".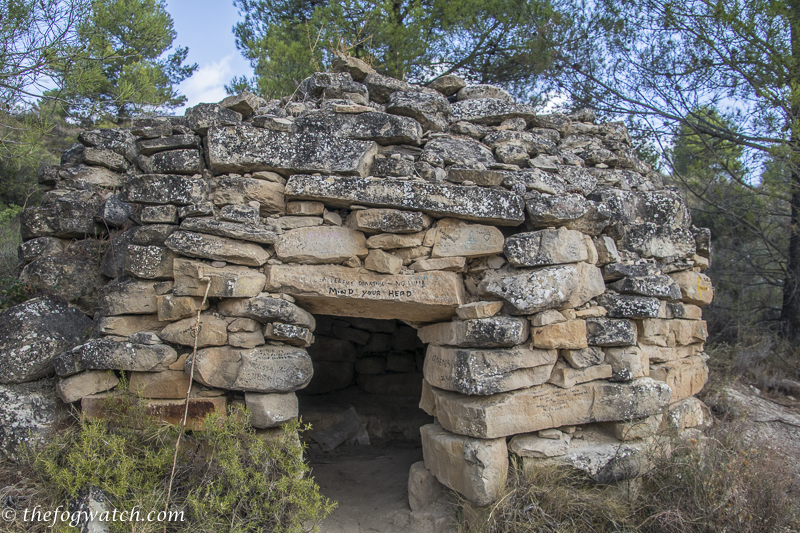 And from here the path took a steep descent before climbing again into Viana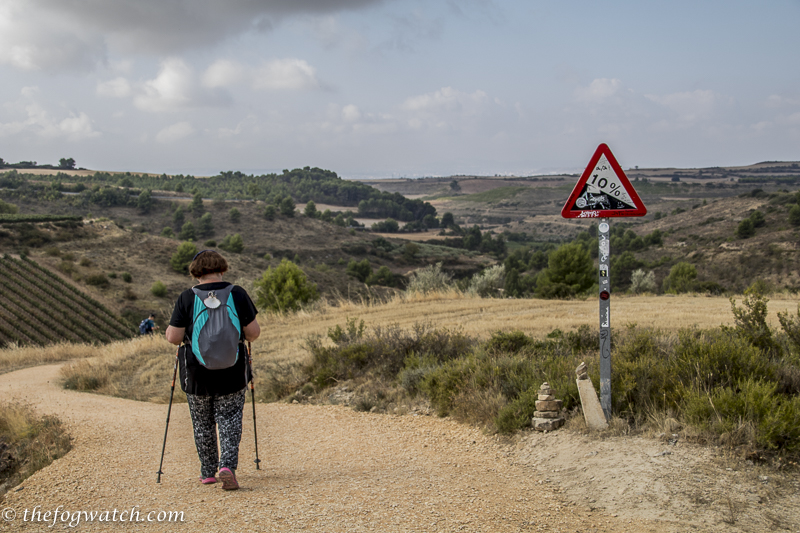 We made good progress and arrived at Viana in fair shape at around 2.30pm. We managed to score a private room, before setting out to explore the town.
The Viana Centro Iglesia de Santa Maria was built in the 13th Century and has a wonderful carved doorway. The tomb of Cesare Borgia is just in front.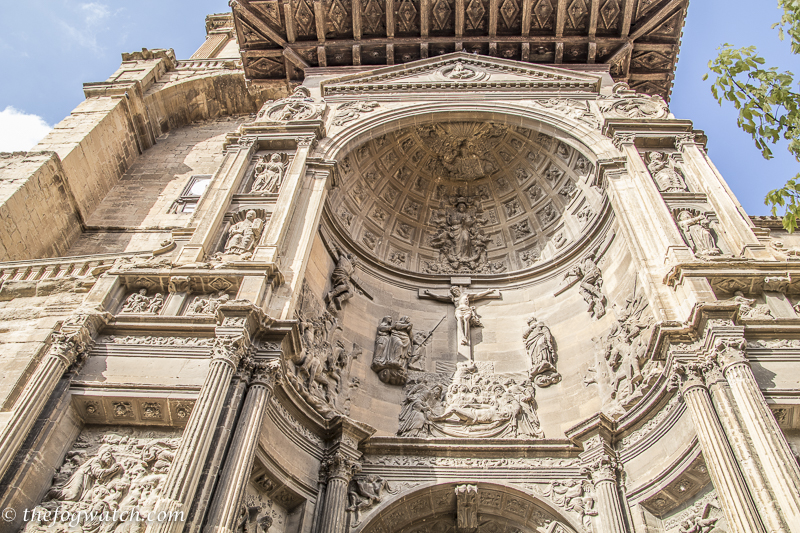 He was the illegitimate son of Rodrigo Borgia and his long-term mistress Vannozza dei Catannei. In 1492 Rodrigo was elected pope – and was known thereafter as Pope Alexander VI.
The world is no stranger to nepotism and narcissistic leaders. Cesare was appointed to be commander of the papal armies, and he patronised Leonardo da Vinci as his military architect, as well as Machiavelli. Cesare was subsequently banished to Spain after Pope Alexander died, and he was killed during the siege of Viana in 1507 – according to Brierly's Guide and Wikipedia.
We found the ruined church of San Pedro (St Peter) with ancient wall paintings in one corner beneath one of the few bits of intact roof.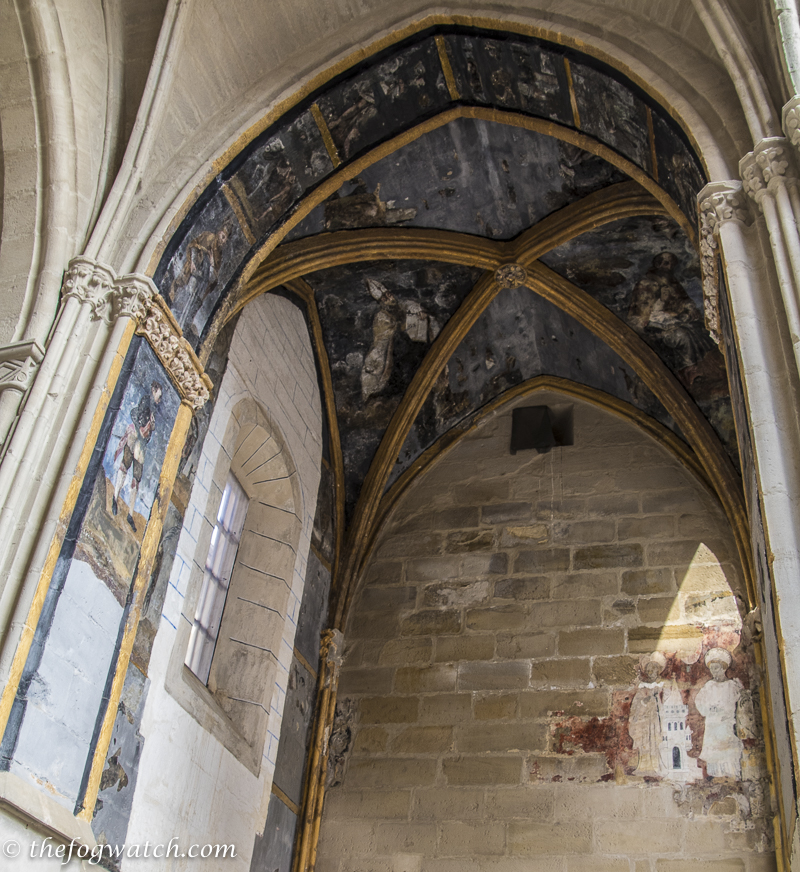 We met up with Jack and Dekel – two Camino friends – who told us of a mini fiesta to be held later in the evening. We had dinner together in the town's historical centre, which has changed little since medieval times. Viana's architectural heritage remains largely intact – a true delight!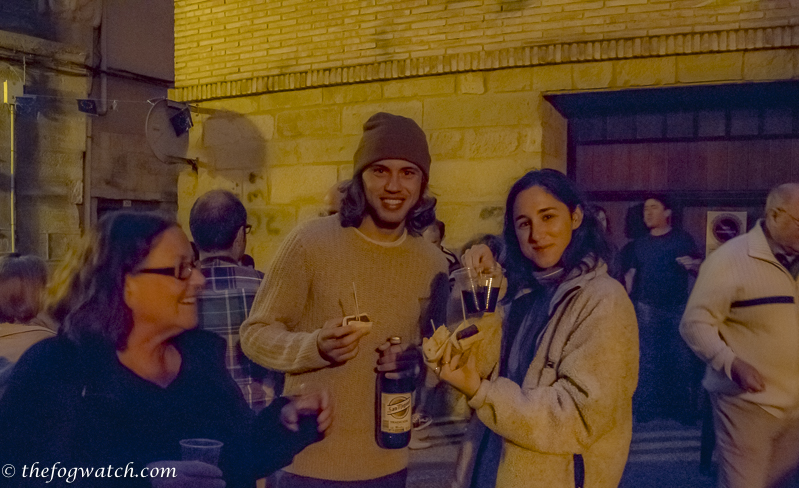 Then we headed off to find the fiesta – actually more of a micro-fiesta… well… sausage sizzle with wine. There were about 70 people crammed into the small square. And there were fireworks too – a couple of crackers and a rocket or two and some kids with sparklers.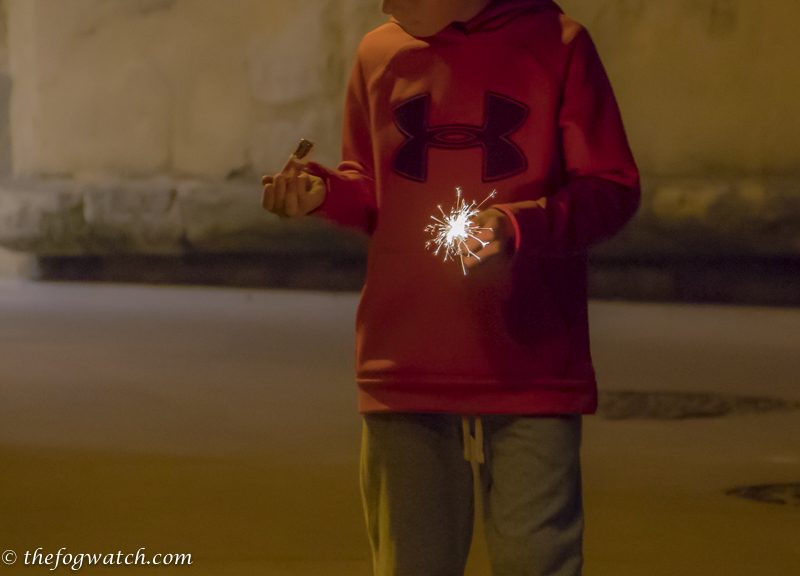 It was charming, noisy and fun. Then we went for drinks with Jack and Dekel, just making it back to the hostel minutes before the 10.00pm curfew. An excellent evening and a great way to end a wonderful day.
________________________________________
INDEX – If you wish to follow our journey from the beginning, or jump in to any of the Camino posts,
here is a link to the index page – which can also be found in the navigation bar at the top of this blog
________________________________________
You can have these posts delivered to your in-box by entering your email address and clicking the 'subscribe button to your left, then respond to the confirmation email in your in-box 🙂