We arose late to a quick non-breakfast at the Albergue and left at 0800am. The weather was kind – overcast and not too hot.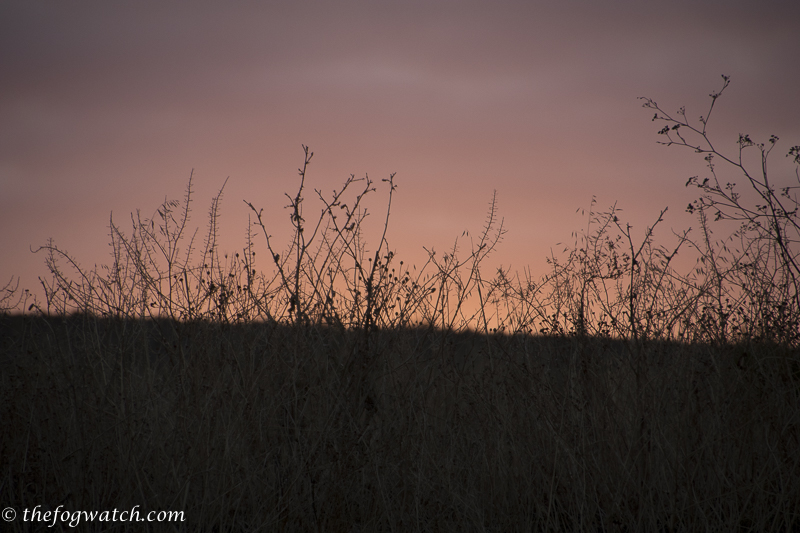 Second breakfast was in a picnic area outside the Ermita de la Trinidad de Cuevas beneath a grove of trees. The hermitage was built on the site of an early pilgrim hospice run by the Trinitarian nuns. Then we headed up the path through low meadows – reputed to be notorious for witches' covens here in the 16th century. It seems they had good taste and picked all the most picturesque spots! I suspect the rich soil provided a good variety of medicinal herbs, but between them and the Gypsies, one could easily envisage an earlier time when people were more superstitious and had less grasp of the scientific basis for traditional herbal medicines. This, with a profound suspicion of strangers, could well have led to tales of witchcraft and the subsequent Spanish Inquisition.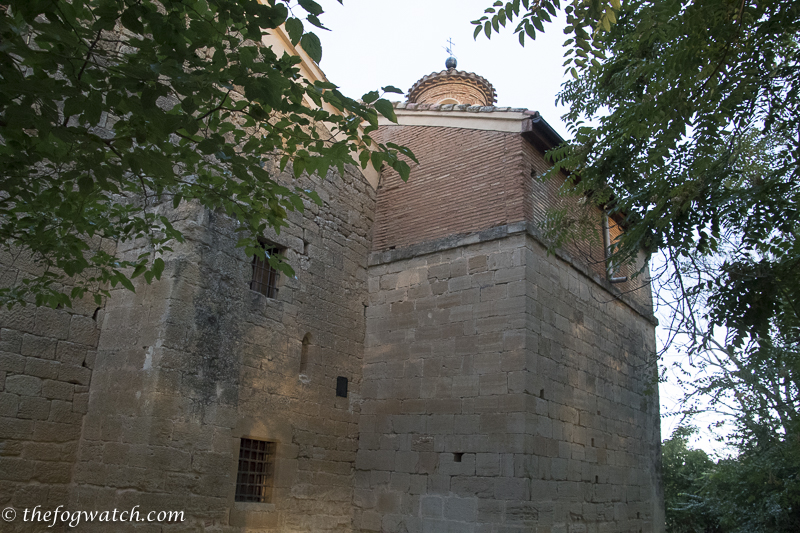 We didn't find witches, but we did notice the Romany Gypsy encampment off the side of the path. A dog came over to investigate us, but obviously found us non-threatening and uninteresting. That said, we decided not to hang around for too long, and put some distance between us and the camp.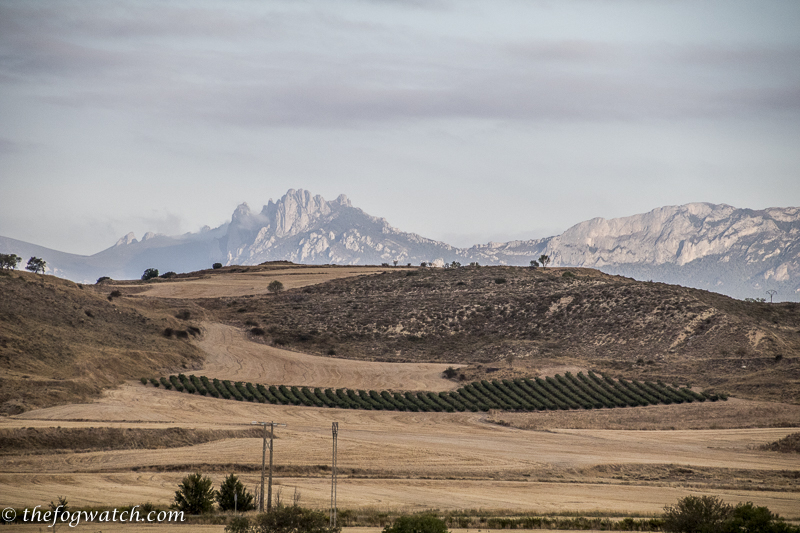 We passed vineyards as the path took us through a rolling landscape. At times we were on a well made fine gravel path, at times next to a busy road. We could see towns in the distance.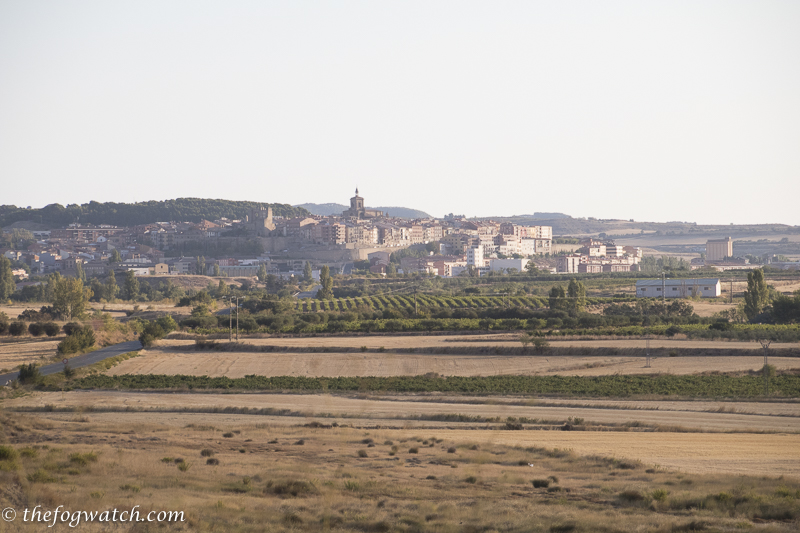 Soon, we found ourselves passing through what appeared to be a well-maintained park, where we rested on a bench, and found a water fountain.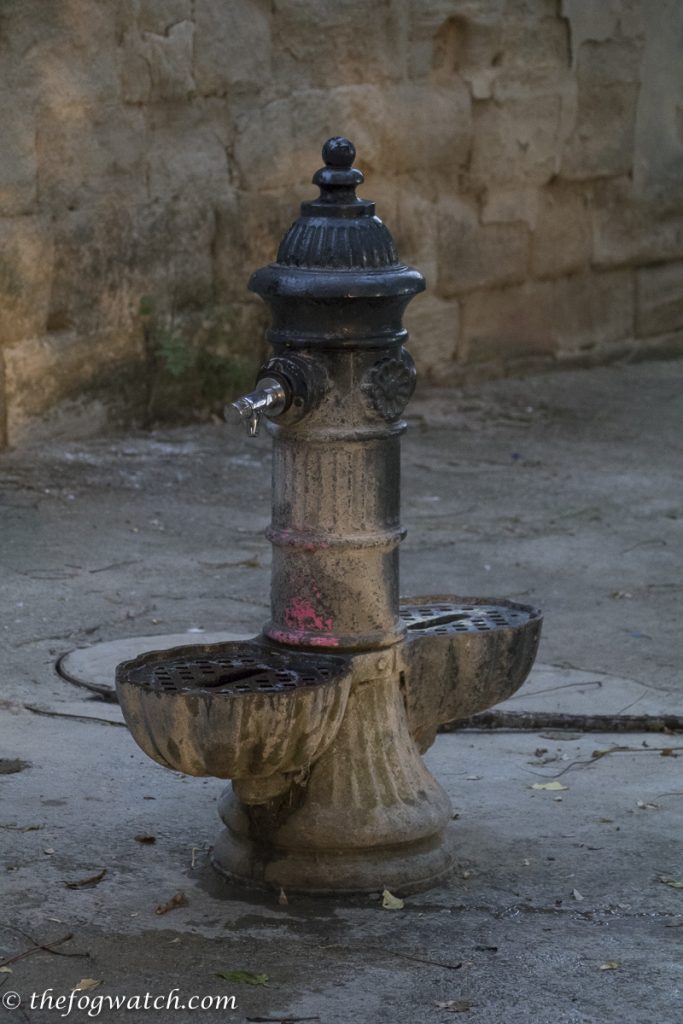 Ahead lay stairs at the top of which was a pilgrim information office – a tourism advice bureau – where we found a leaflet about accommodation and a map. And we arrived in the old part of Logroño around 11.30 – we had made good time.
Logroño – the name rolls around the tongue like the aftertaste of olive oil, or a well-rounded wine from La Rioja. It begins at the tip of the tongue, then to the back of the tongue for the 'g', on to the front to roll the 'r', then settles in the middle of the tongue for the 'nyo' sound. It really fills the mouth like a good paella.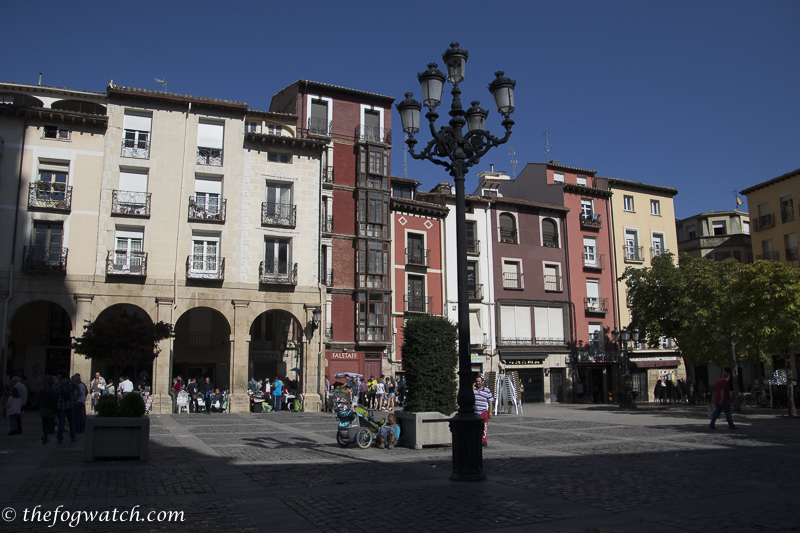 We met up with Camino friends, and arranged to meet up later. Then set off to find our accommodation at a hostel, before heading back to the main square.
There we found a trash-and-treasure/car boot sale market and some street performers – some doing a kind of morris dancing cross-over with breakdance. The sticks looked lethal, and the dancers took turns into and out of the formations – it was quite mesmerising and very entertaining.
Later we met up with Jack and Dekel again and had a great discussion about science fiction. We had a great discussion, well into the late evening. We are conscious that we are moving almost half the speed of most other pilgrims – not a concern yet but it means our community is moving on. Today we became the final tail-end Charlies of our Camino companions. It is a strange feeling knowing that those with whom we've had deep conversations over the past few days have left and we are unlikely ever to see them again.
The cathedral bells rang out across the square – it seems we are never far from the bells, the bells…
It is clear that we are entering a more prosperous part of Spain – La Rioja – and Logroño is definitely more prosperous than Pamplona, which is in Basque country. La Rioja is one of Spain's prime wine-growing districts and the quality of the local wine has improved markedly!
We decided on a rest day and a chance to reduce the weight in our packs. We laid out all our absolutely essential items and found almost 2kg each of absolute essentials that we actually could do without quite happily. The local Correo (post office) was happy to post our 3.9kg box to Santiago for a modest fee.
Thus lightened, we now hope to be in better shape to make more ground with our packs – but we will still not push too hard as there is still 630km to go and we intend to make it all the way.
Off to Ventosa tomorrow – about 20km with lighter packs, now down below 8kg each including water and camera. We'll see how we go.
________________________________________
INDEX – If you wish to follow our journey from the beginning, or jump in to any of the Camino posts,
here is a link to the index page – which can also be found in the navigation bar at the top of this blog
________________________________________
You can have these posts delivered to your in-box by entering your email address and clicking the 'subscribe button to your left, then respond to the confirmation email in your in-box 🙂