The sign at O Cebreiro said we were now only 44kms from Sarria – the start of the homeward run, which in turn is just over 100kms from Santiago de Compostela, and that is the minimum walking distance to achieve the Compostela certificate of completion. Of course, we have already completed close to 600kms. But then, it's not about the numbers. It is about the amazing people we have met and the places we have seen along the way. And we were on our way to Fonfria.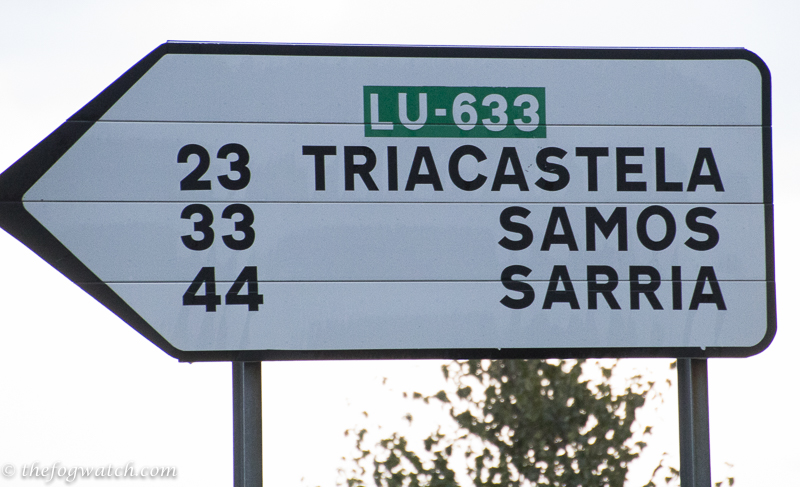 We set off after a decent breakfast of toast and coffee. Climbing, we passed Alto del Cebreiro – the high point here at 1300m (4,250 feet).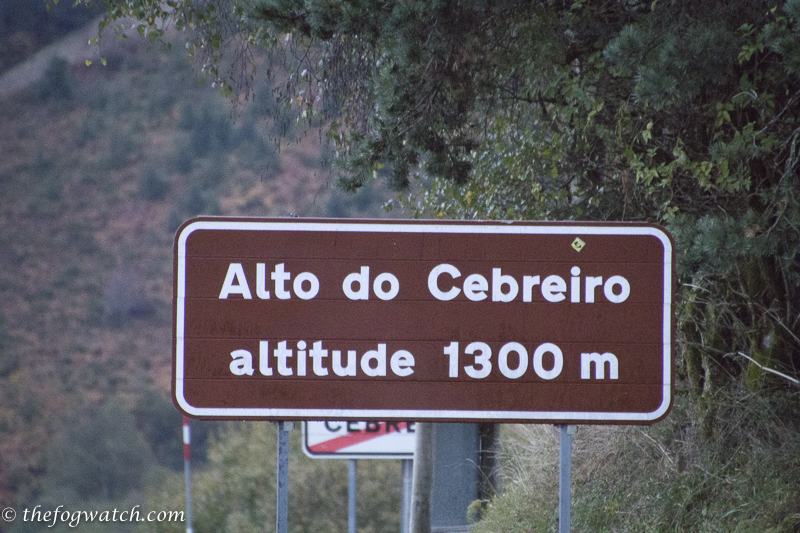 Following the road, we passed a pilgrim statue – one of the many we have seen.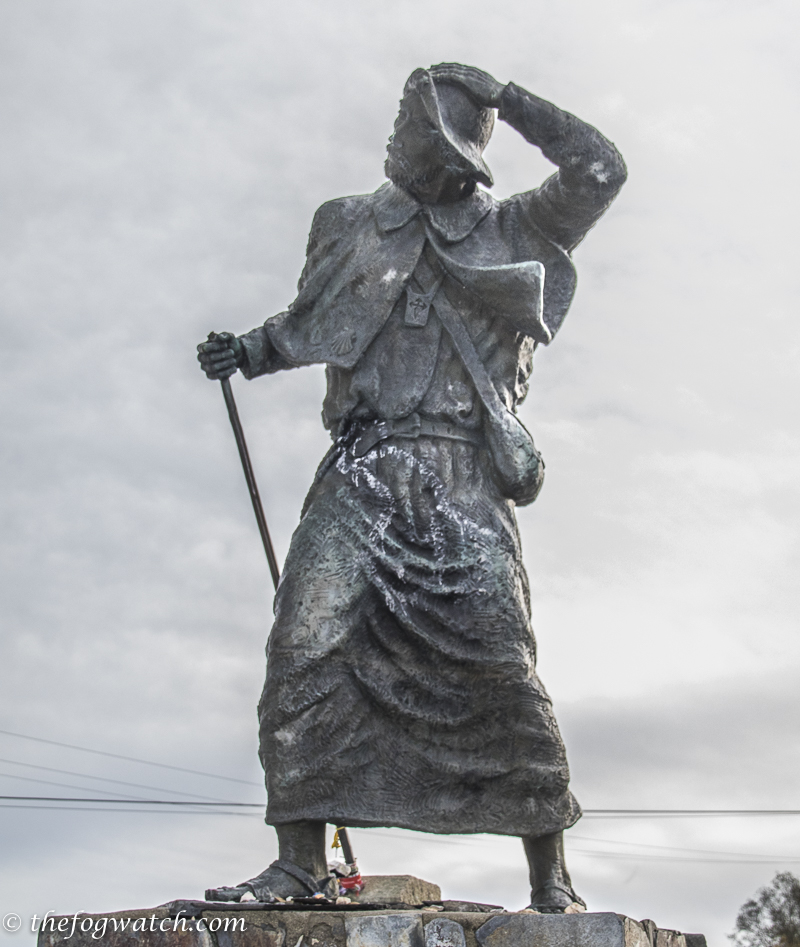 We left via the road as the track was loose scree and it had rained during the night.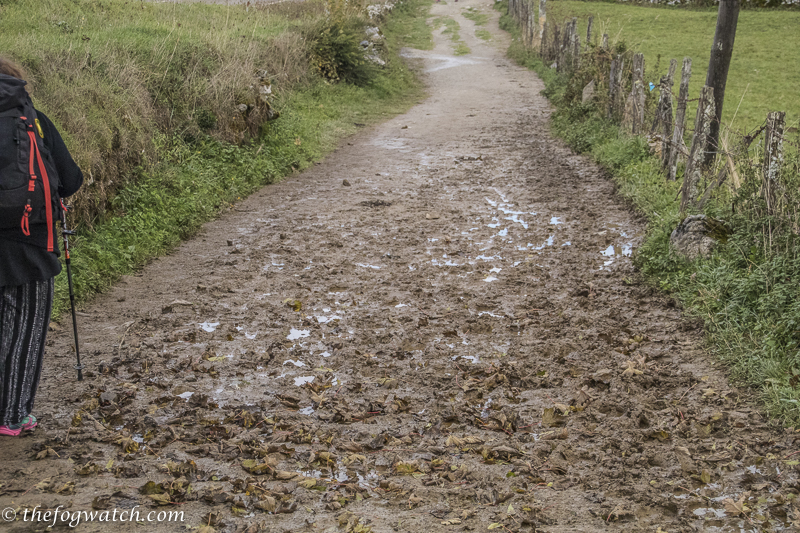 Hospital
On to Hospital (the village, not the medical facility). The track was muddy in places, making progress slow as it is easy to lose one's footing on such terrain, and we didn't want to risk injury this close to the finish.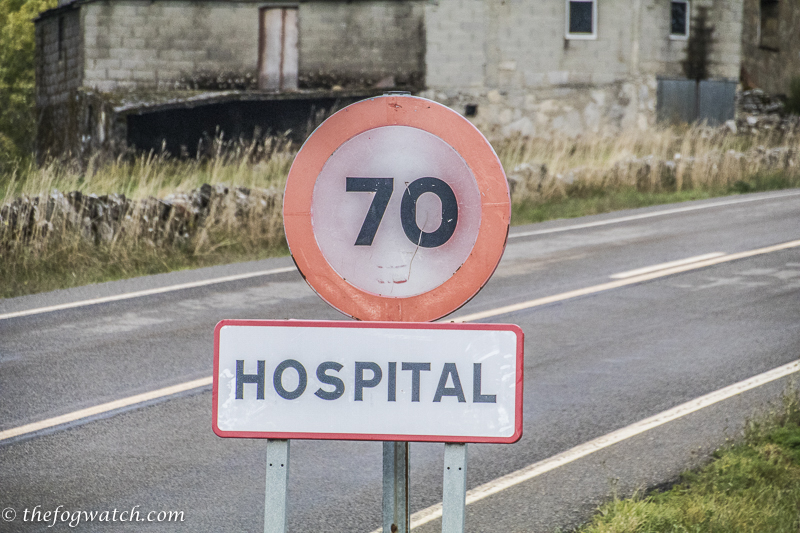 In the bar the coffee was refreshing, but they also had a wonderful ancient floor loom in the back room – still in use and worth a photo – also it featured on their sello (pilgrim stamp).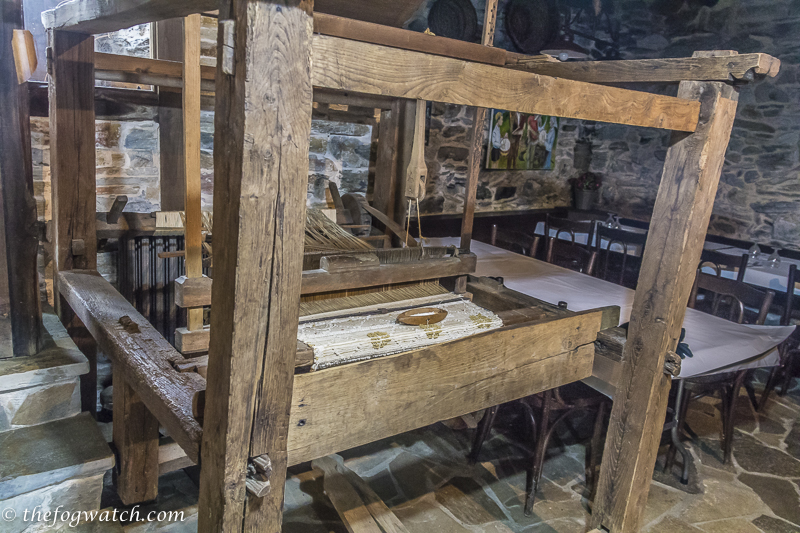 On the side of the track, the holly was full of berries – just like a Christmas scene!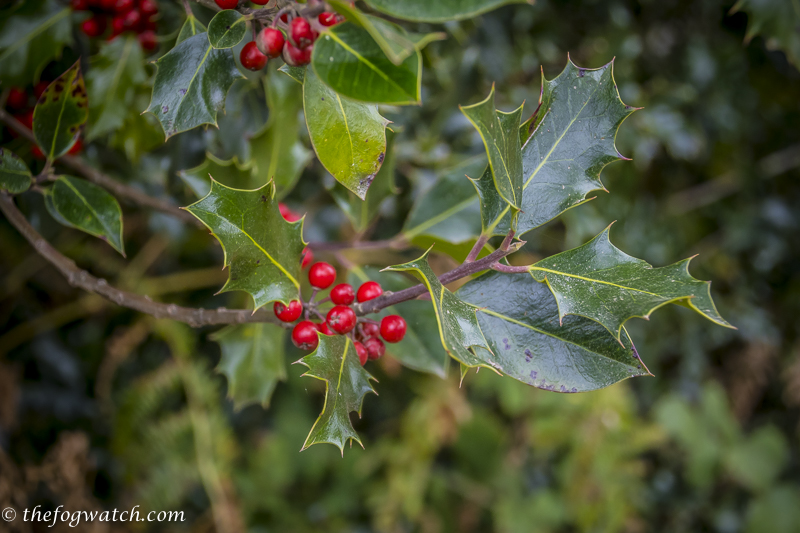 We climbed to a hamlet with a quaint little church – the church of Santa Maria do Poio. The bell rope led down to the door, and a couple of pilgrims rang it as they passed. A desultory dog came out to investigate, sniffed us once and lay down. We were no threat to each other, and even the lone chicken ignored us. But the next pilgrims that came along animated the dog into sustained barking and growling. I guess they will have a story to tell of savage Spanish hounds. Mostly, though, the dogs we encountered were working farm dogs and weren't a threat as such. Just keep your sticks low and that way you don't look like a threat to them, and they won't bother you. At least that's how we figured it.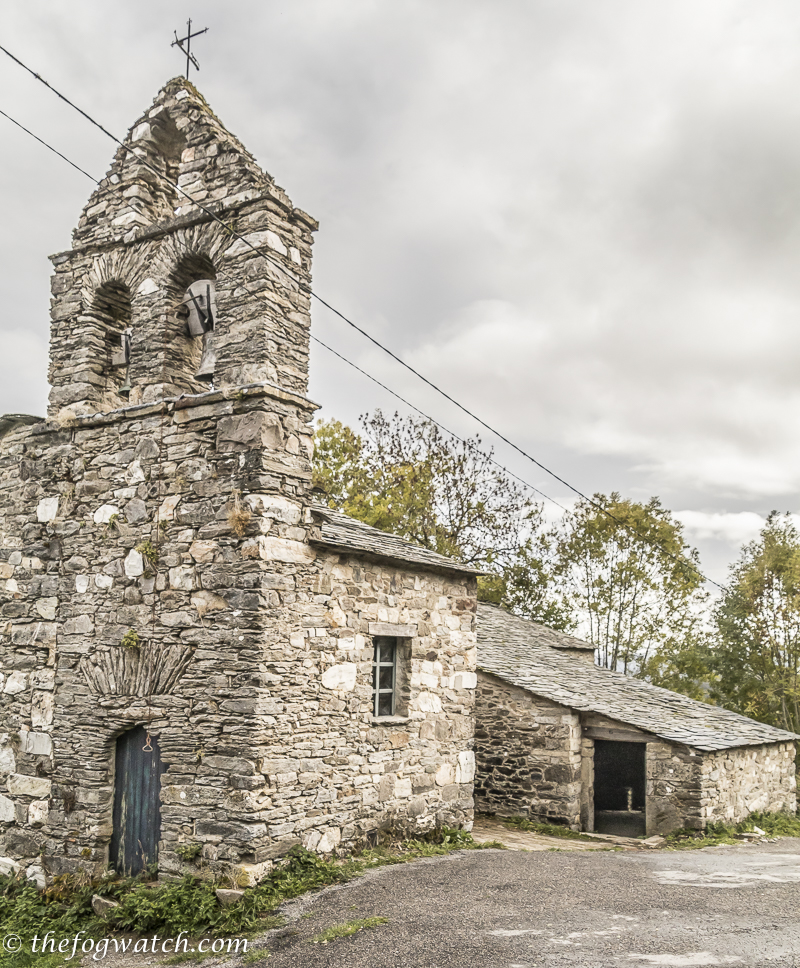 There was a water fountain nearby, and we refilled out water bottles.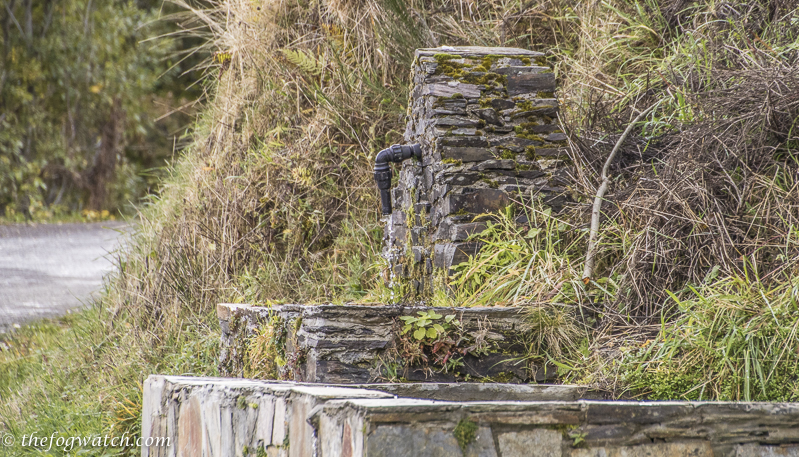 We climbed a short hill – almost as steep as Orisson, but shorter and made from loose gravel.
Alto do Poio
We emerged at Alto do Poio with a great view and a place to have more coffee and delicious omelettes for lunch. Time to share a quick video of the landscape.
The track mostly followed the road, and as we walked slowly, we saw a succession of colourful fungi – donativos for gnomegrinos! While some are edible, many are not, and some (we were told) even have psychotropic effects that locals may once have used for religious purposes. I was intrigued by the variety and colours. It is the first time I have actually seen the type of toadstool depicted in fairy tales. You are strongly advised not to taste even a tiny amount unless you really know your fungi!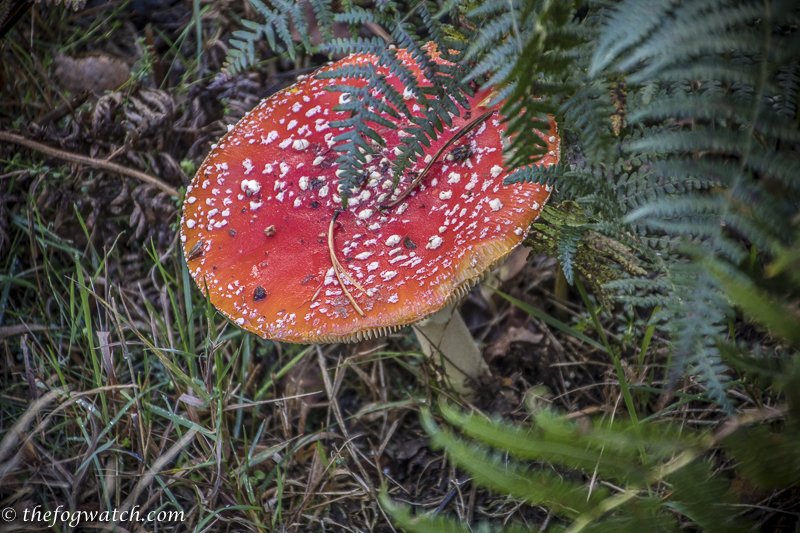 Fonfria
At length we arrived at Fonfria and time to stop. This hamlet has a pleasant albergue reached past a dairy farm. It is difficult to avoid the cow manure that seems embedded across the entire road. At length, who should arrive but our old Belgian friend! We confirmed that he was spot on by suggesting we stop at O Cebreiro – and again thanked our Camino angel. The pharmacia turned out to be a vending machine – but instead of cool drinks, it dispensed bandages and blister treatments.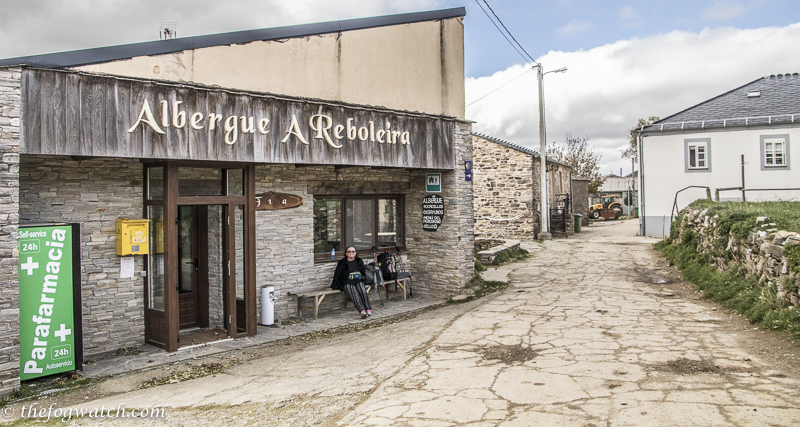 There is a lovely old church at the end of the street – possibly the church of San Pedro (St Peter) at Fonfria.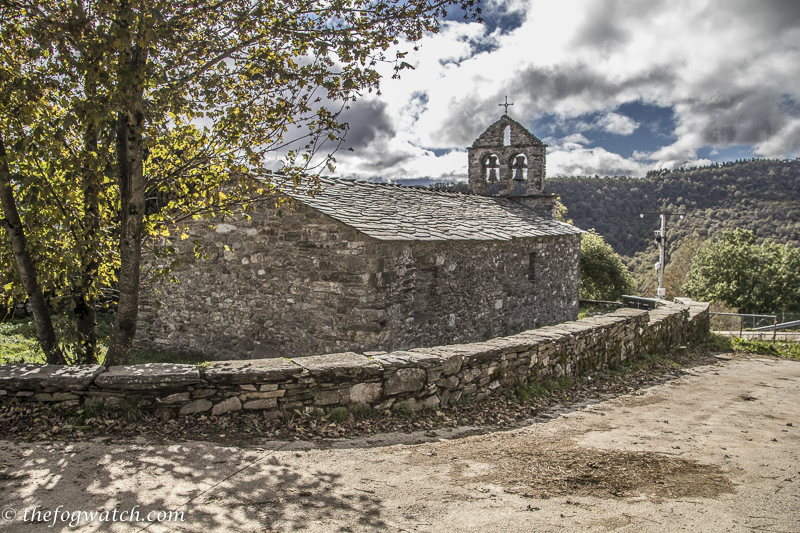 And there was even a round house reminiscent of O Cebreiro.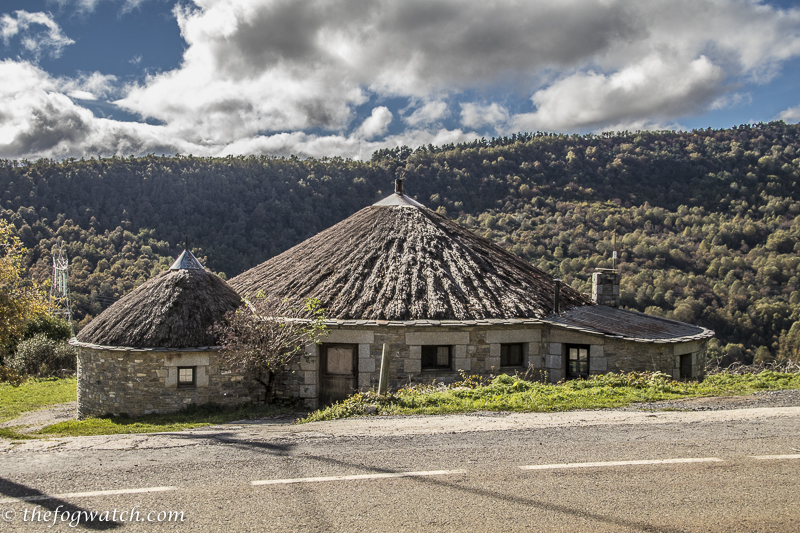 Buen Camino!
________________________________________
INDEX – If you wish to follow our journey from the start, or jump in to any of the Camino posts,
here is a link to the index page – also found in the navigation bar at the top of this blog
________________________________________