Camino podcaster Brendan Bolton asked recently: "When you hear the phrase 'Post Camino Blues' what is the first thing that comes to mind for you?"
The way I see it, it's kind of a late night Tapas bar staring into your vino tinto listening to a lone musician singing a mournful twelve-bar, thing, with a flattened 7th chord that tugs at the heartstrings when the stars refuse to shine.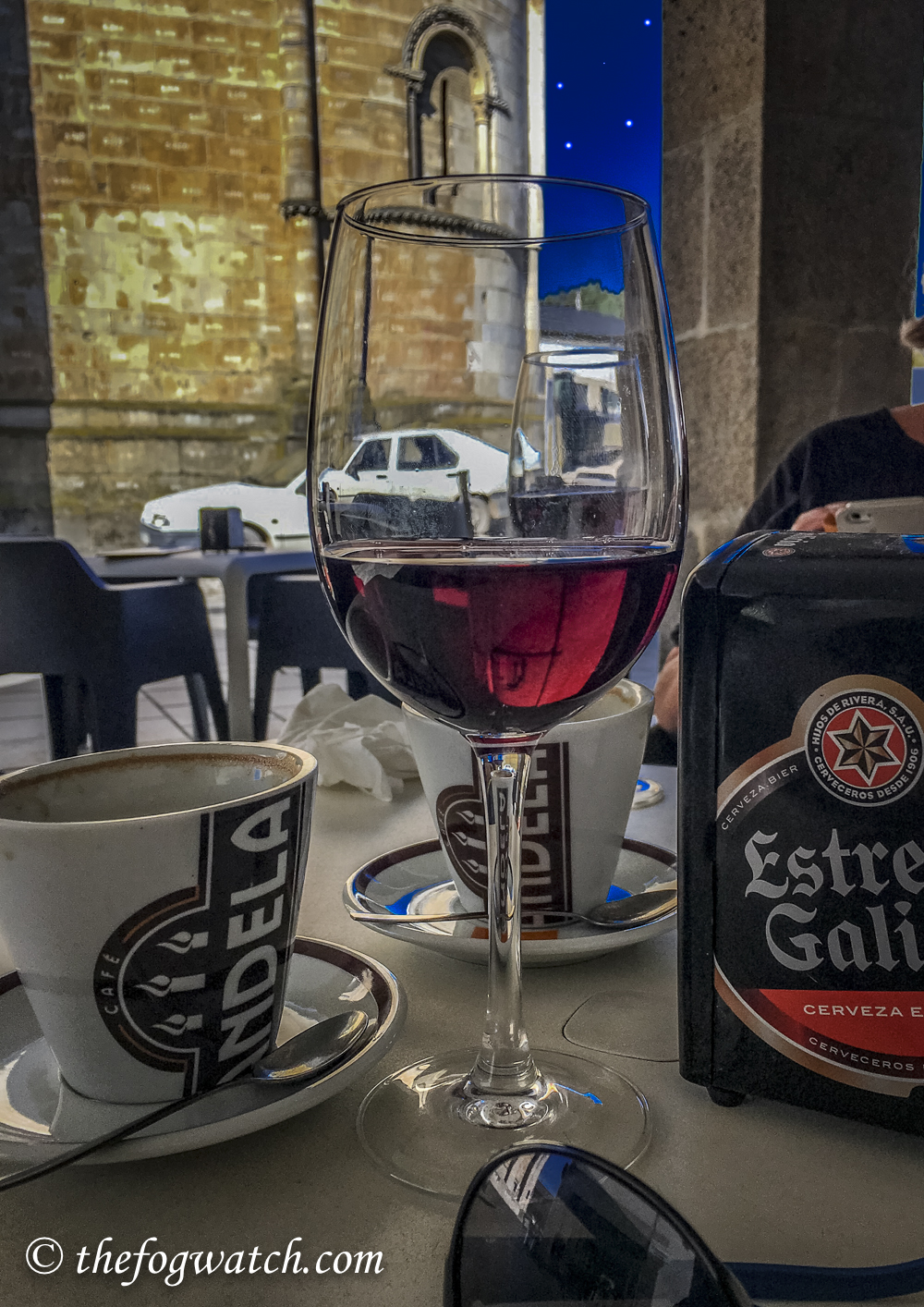 Sure there's the downsizing, the simplifying of life, the meaningful discussions with friends over cafe con leche. There's the getting back in contact with your Camino family – those people you've met some nameless place where you don't know their surname, and never found out what they did for a living, but you know how they feel about the meaning of life – and they had a dog. Named Joe.
It's the clouds in the sky and the dew-covered spiderwebs lacing the bracken and the sun rising over the ripening Tempranillo grapes before harvest. And the concrete boccadillo with the ham and the cheese, and God knows, there's the snorers in the dormitory. And olives. Lots of olives.
It's another hill to climb and the rocks and the mud and the beautiful lizard sunbaking without a care in the world. And the butterflies. And the sunflowers past their prime – aren't we all – and the water fountain that's been there since St Francis of Assisi walked past nine-hundred years ago. It was that sweet and tasted like vino from the shell.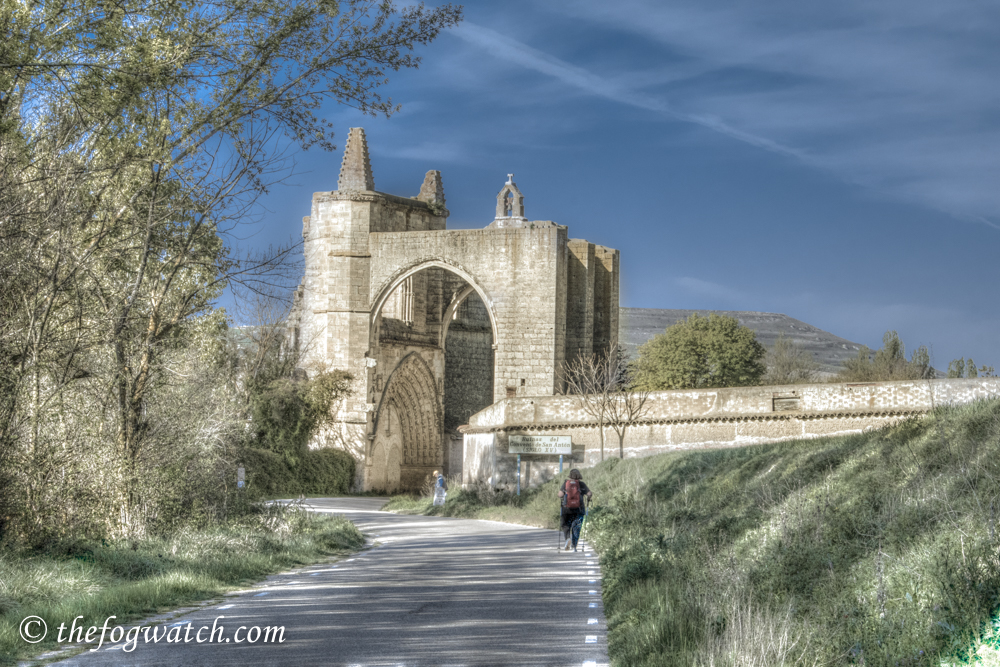 It's the chickens in the church and the statue of Madonna in the cave behind the monastery and the endless bridge where challenged knights would fall. Where soft autumn breezes gently move majestic trees. And thanking the Almighty for the toilet in the bar of the village where the orange juice was fresh and the coffee served with pinchos on the side.
It's the way the mountains float like islands in a sea of cloud while the vultures circle over head and in your conscience. It's the rock you placed upon your sorrows at the cross and the robin just ahead and that selfless hug from the stranger that rained tears upon your soul.
It's the sunrise on the wheatfields as you cross the broad Meseta and the bell atop the tower in the churchyard that you climbed. A bell that tolls just once because a pilgrim passed. That way.
It's an inslada mixta and a lentils kind of day when everything that happens has a reason. There's a place to find your dreams – a Roman bridge across the stream. And the rhythmic mental tapping of your poles upon your keyboard as you try to catch a thought about a squirrel in the tree.
It's resuming training walks because… you never know… there might be a discount flight to Europe… and the arrow shapes in the leaves and on the road, and the random shell connections that linger in the moonlight gently beckoning and reminding us that maybe, just maybe, the Camino isn't finished with us – yet…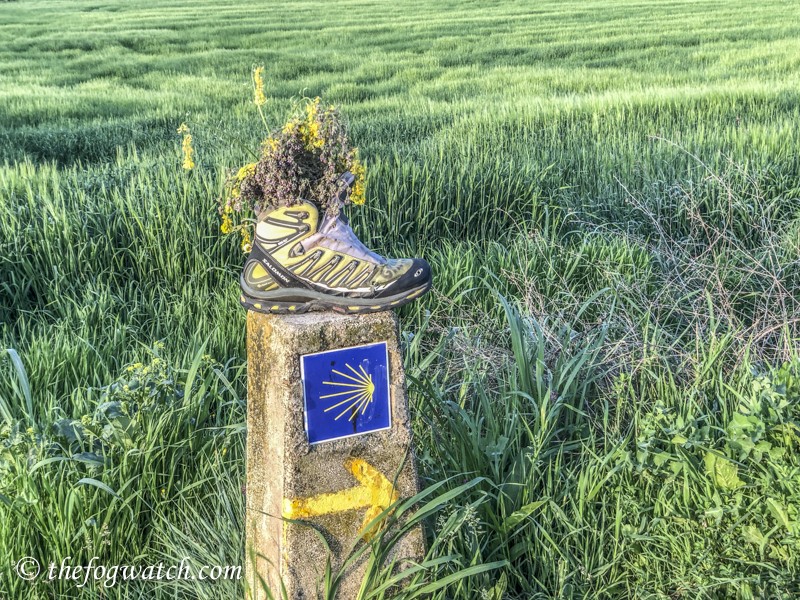 ****************************
Why not have these posts delivered to your in-box? Just enter your email address and click the 'subscribe' button in the left margin, and don't forget to respond to the confirmation email in your in-box 🙂