At first light, we departed from Portomarin into the morning mist en route to Hospital (de la Cruz).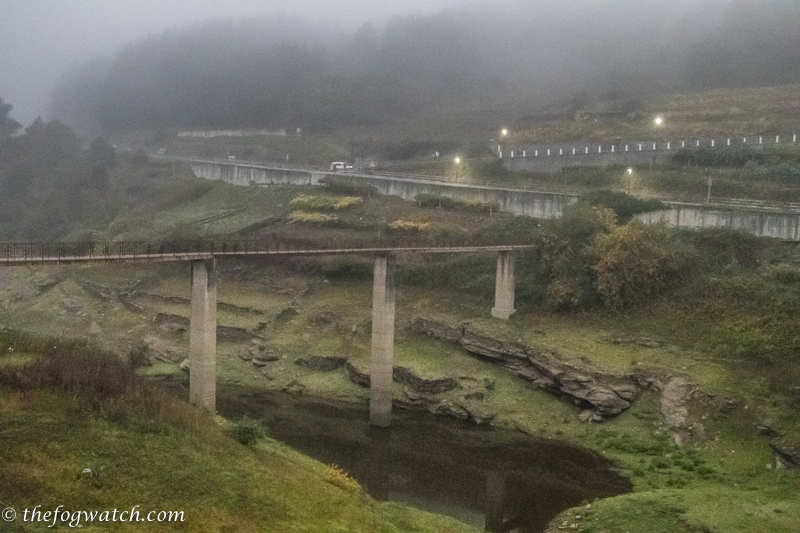 On the side of the path, we discerned an ancient stone stair among the moss and bracken – it wouldn't win any prizes in health and safety!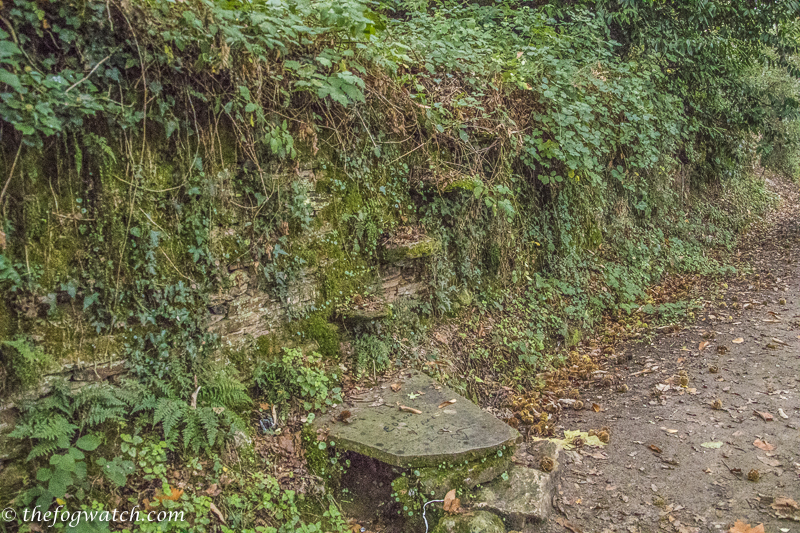 Soon we were heading into a wonderful old-growth forest and at times the trees formed complete tunnels overhead.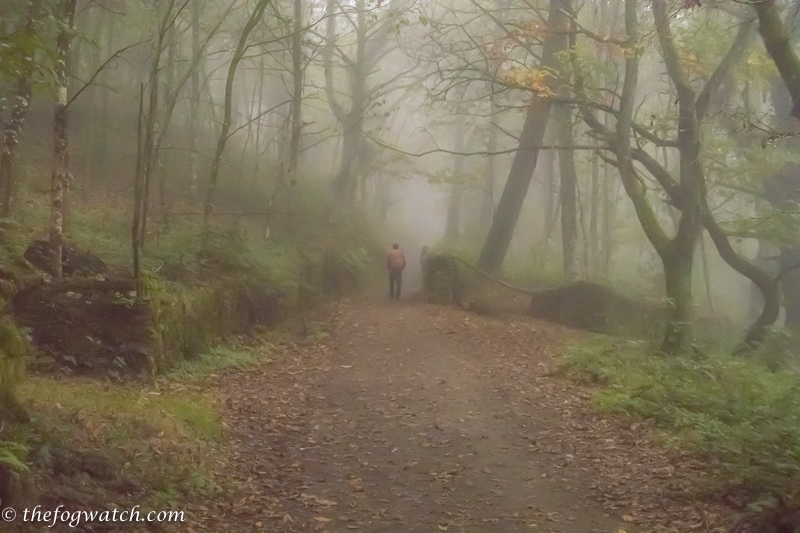 The spider webs hung like gossamer across the landscape – strings of diamonds in lace-like webs as the dew condensed along the strands.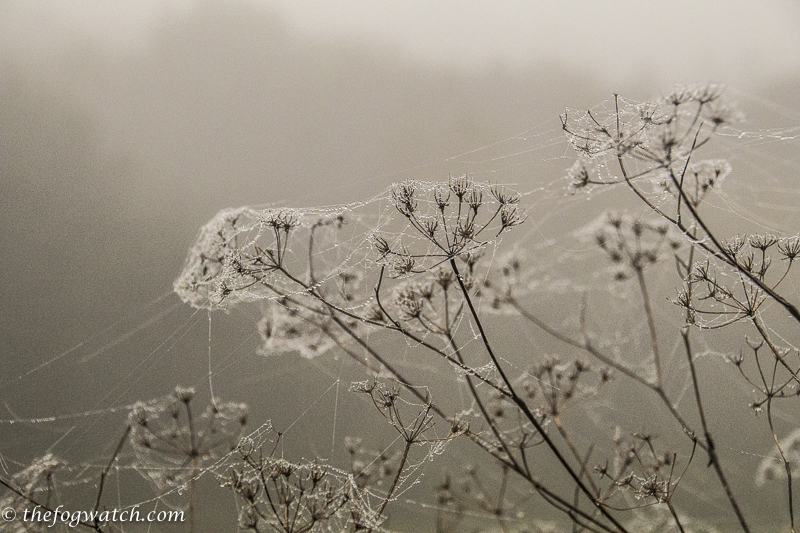 We passed yet another memorial to a fallen Pilgrim. We paid our respects and moved on, chastened that someone had come so close to Santiago, now perhaps to walk their own eternal Camino.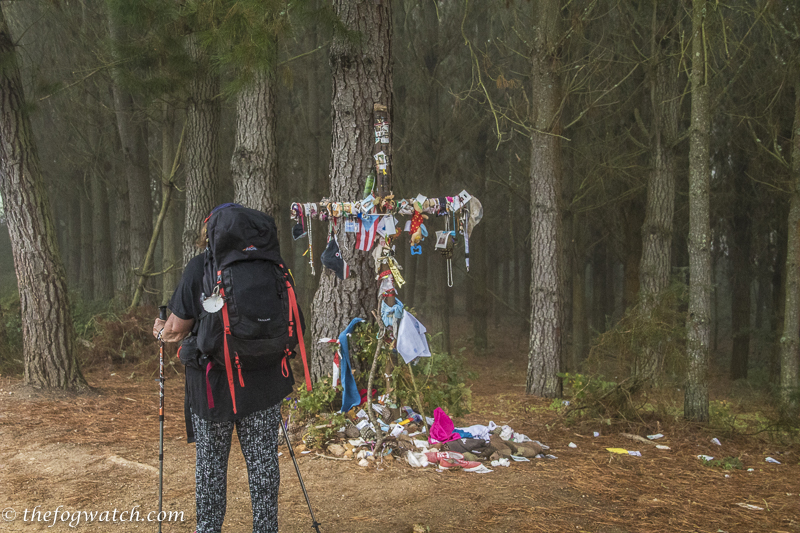 Soon it was Pilgrim rush-hour and we must have been passed by 50+ pilgrims – so much for the traffic reducing at the end of the season! And then the mist enveloped them and they were gone.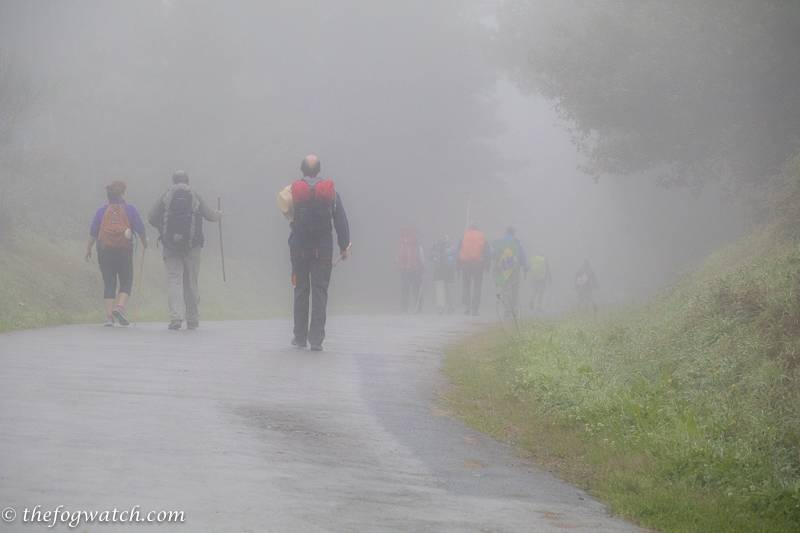 We stopped for coffee and Tortillas at a roadhouse/bar at Gonzar.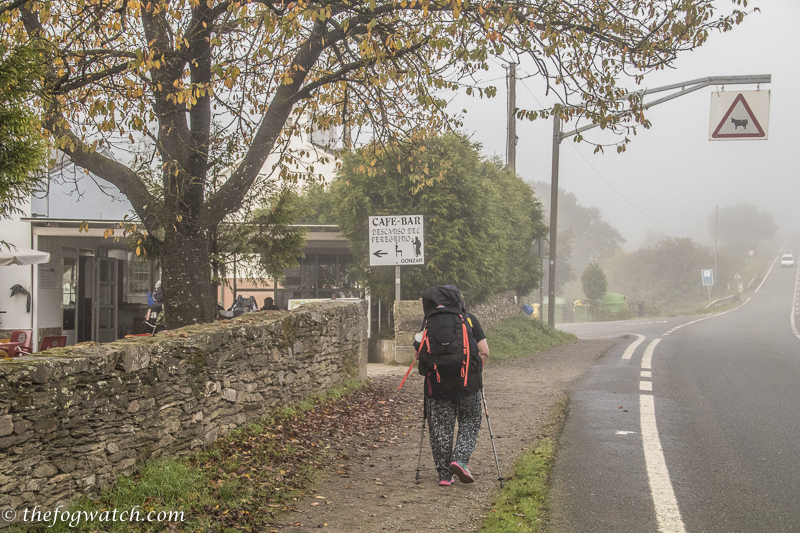 A little further, we encountered a hamlet, Castromaior, that was just a collection of stone buildings, but one stood out a little, and it was the church Igrexa de Castromaior. According to an information sign written in Spanish, German and English:
"The Igrexia de Castromaior is a small parish church, now subsidiary to Gonzar. The rustic romanesque parish church is totally preserved and has a rectangular nave covered with a gabled roof supported on a wooden framework.

The main reredos [a large altarpiece, a screen, or decoration placed behind the altar in a church] is a simple Baroque piece of the C16th, with two Solomonic [barley twist] columns decorated with bunches. The canvasses of the back of the apse and the front of the altar show plain geometric adornments."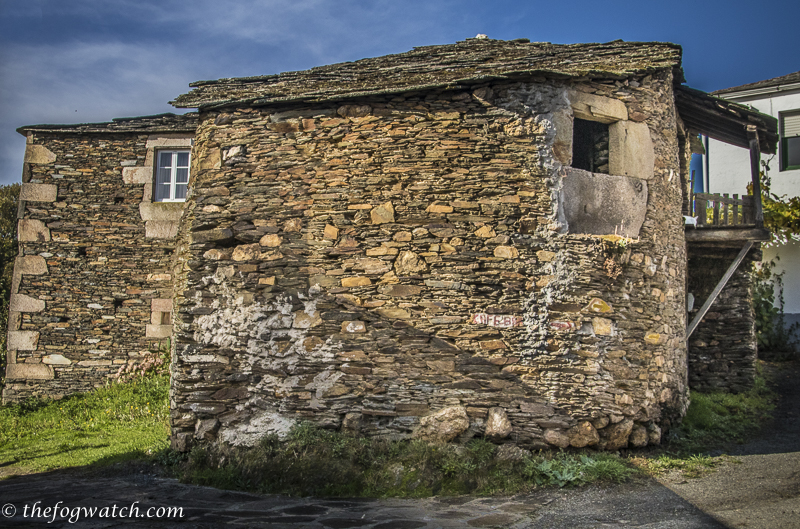 We were often accompanied by a robin who hopped just ahead of us as if to encourage us along the way. "come along, come along, this way," he seemed to say, as he hopped from branch to branch just ahead. He even landed on an arrow as though to guide us!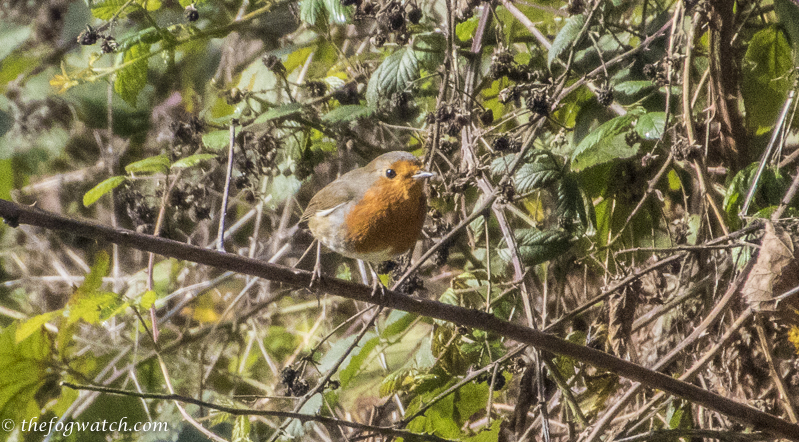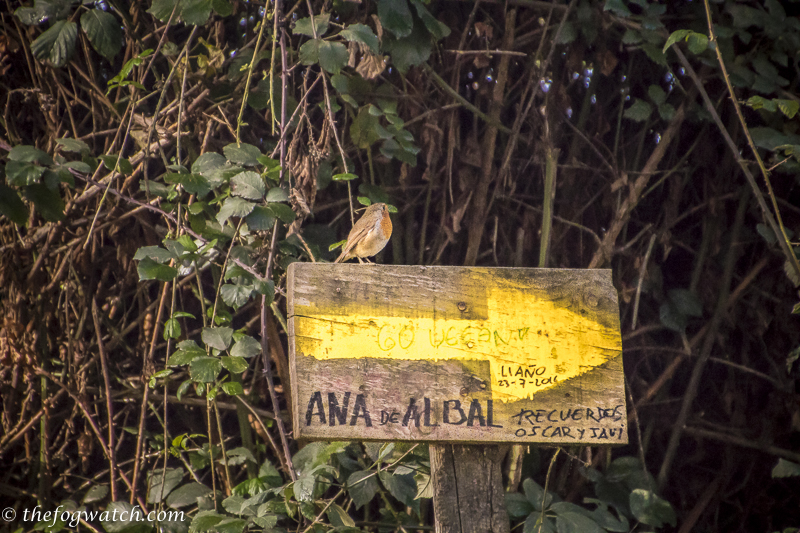 More fungi, then soon we were climbing on a muddy path until we emerged above the clouds – it was quite a sight!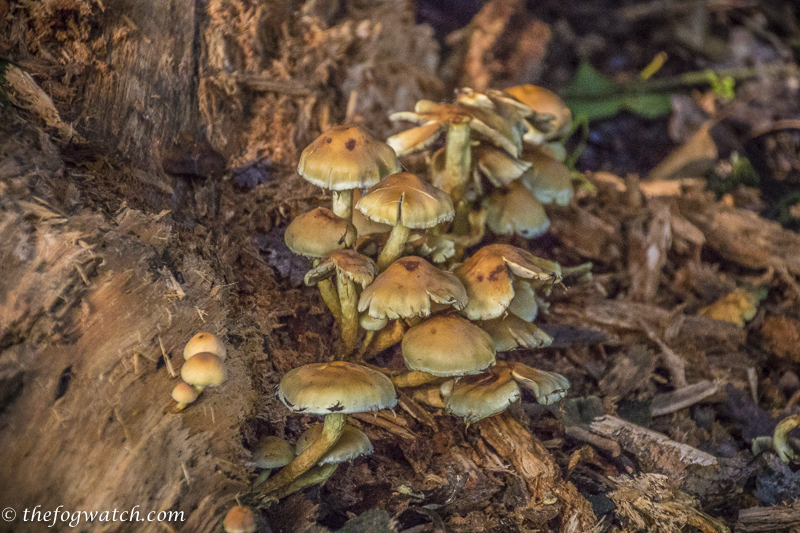 And more mud – we were in Galicia after all, and there is a reason why it is so green.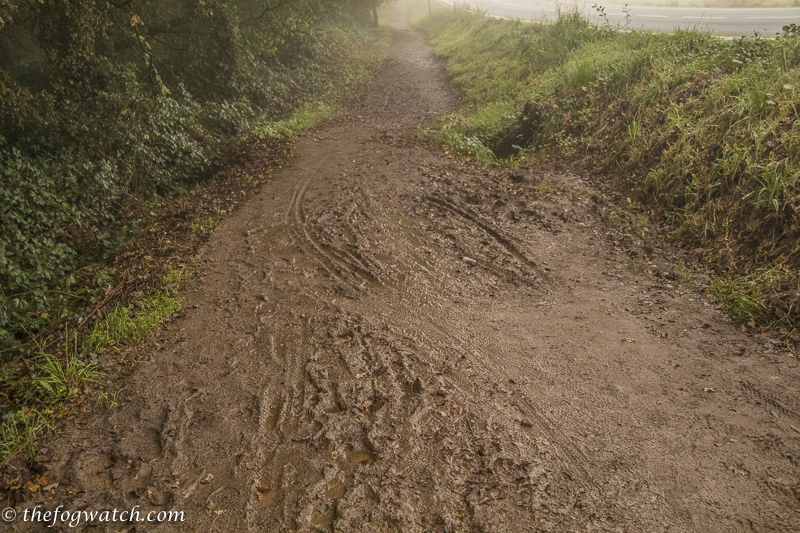 We made slow progress as our knees were playing up, so we decided to go to Hospital. No, not the medical kind, but Hospital de la Cruz – just 12.6kms from Portomarin, with about 79kms to go. And soon we were climbing again towards our destination.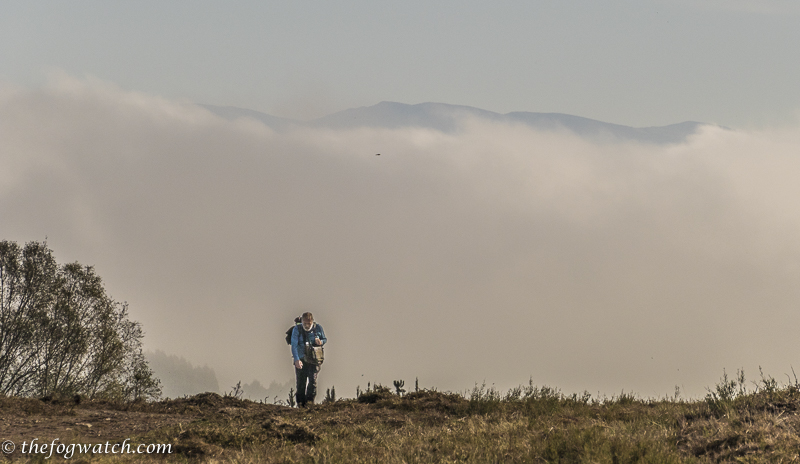 We are taking it slow to care for our knees and to savour this final week. For me, this week is about reflection on our experience, and time to consider our next practical steps to take on our return to Australia. Brierley's Guide tells us that "the tourist will look for the altar, the pilgrim will look for insight". I think he is right on that point.
We also gave thought and sent messages to our wonderful daughter who celebrates her birthday today back in Australia. And we enjoyed the vino tinto in Hospital (de la Cruz).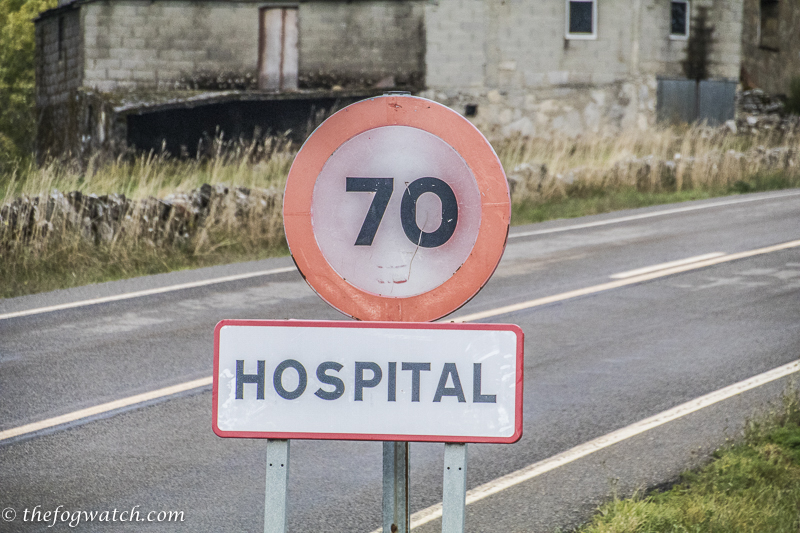 Spanish plumbing
The Pension was quirky. We found the room clean and it looked great. Then we had our showers. The shower had reverse plumbing – left (marked cold) was hot and right (marked hot) was cold. So, when the water came out too hot, I made it hotter and nearly scalded myself. Spanish plumbing. This continued to the toilet, which refused to flush. I tried an experiment and turned on the tap next to the cistern and was then able to flush. But it was a pull button, not the push button to which we were accustomed. And it was loose, so re-seating the stopcock accurately was a challenge, especially after a day's hike. I'm guessing the previous occupant had given up and turned off the water to the cistern. We have so many things to learn in this country! It was time for more wine and a decent feed before sleep. We anticipate an early start.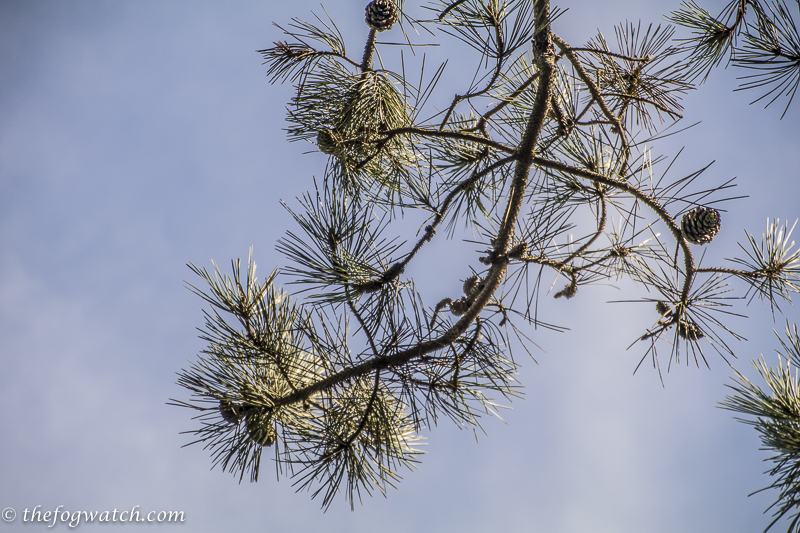 ________________________________________
INDEX – If you wish to follow our journey from the start, or jump in to any of the Camino posts,
here is a link to the index page – also found in the navigation bar at the top of this blog
________________________________________