Bristol is a fascinating place with a unique history in Britain. The tours will tell you about Brunel and the Clifton Bridge or the SS Great Britain, but we were introduced to one of Bristol's lesser-known hidden gems by our local guide and friend Jules Woolford. It involves a staircase and ghosts and deep links with history.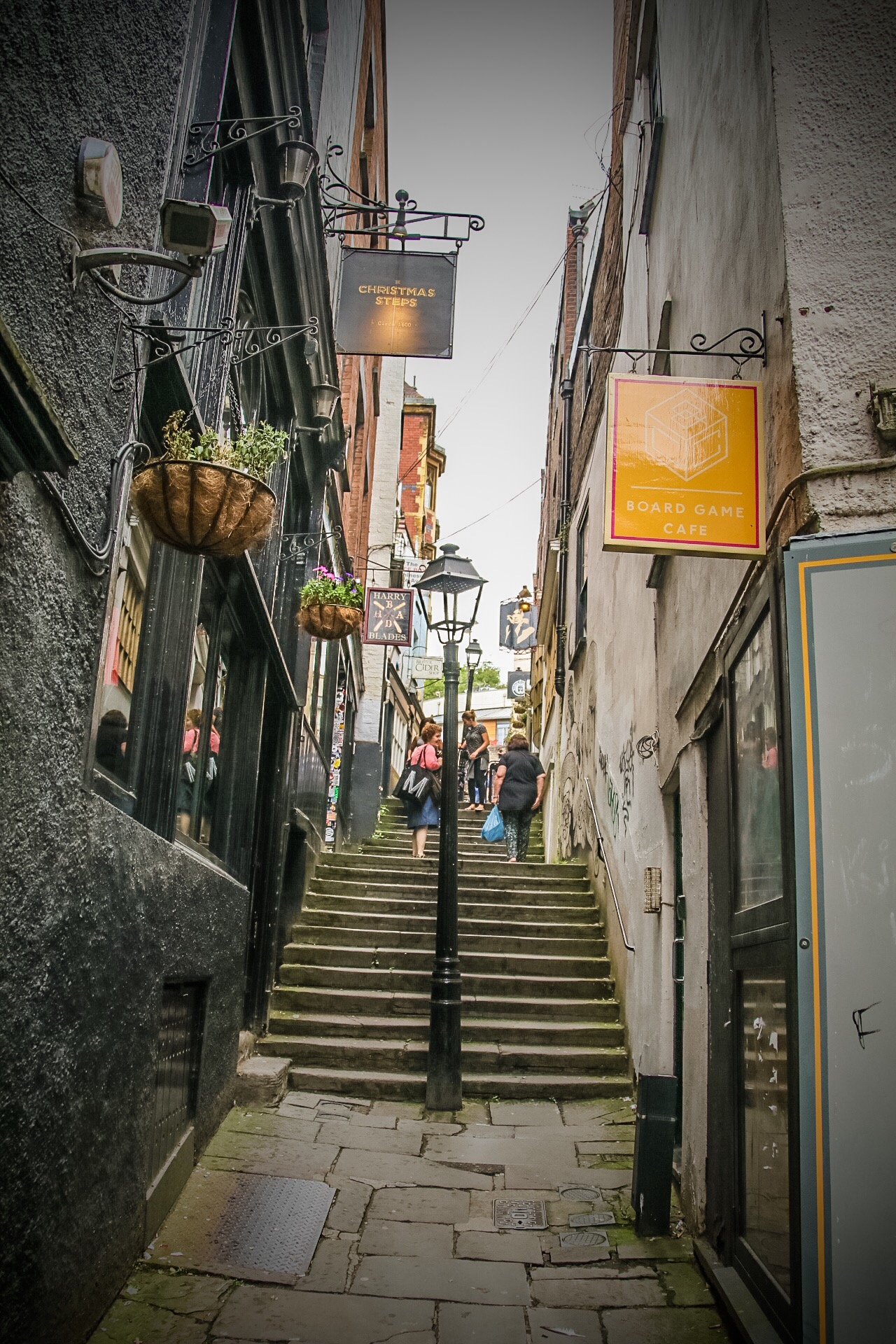 The Christmas steps, perhaps named from a bowdlerization of Knyfesmyth stairs – from when the medieval word for knife involved sounding the K sound; or perhaps it was named for the nativity scene in the window of the Chapel of the Three Kings of Cologne – no-one seems quite sure. Personally, I'd go with the knife maker's trade name and the power of common speech to give it its present name.
The steps were constructed around 1669 by a wealthy wine merchant. They replaced a steep muddy lane that led up to St Michael's Church at the top of the hill (St Michael on the Mount Without). The path led from a bridge over the Frome river, through the gates of the old city and wound their way to the top. Perhaps as a wine merchant he was worried about his clients slipping on the steep path, or perhaps he was buying his own stairway to heaven – literally, by paving the way to the church.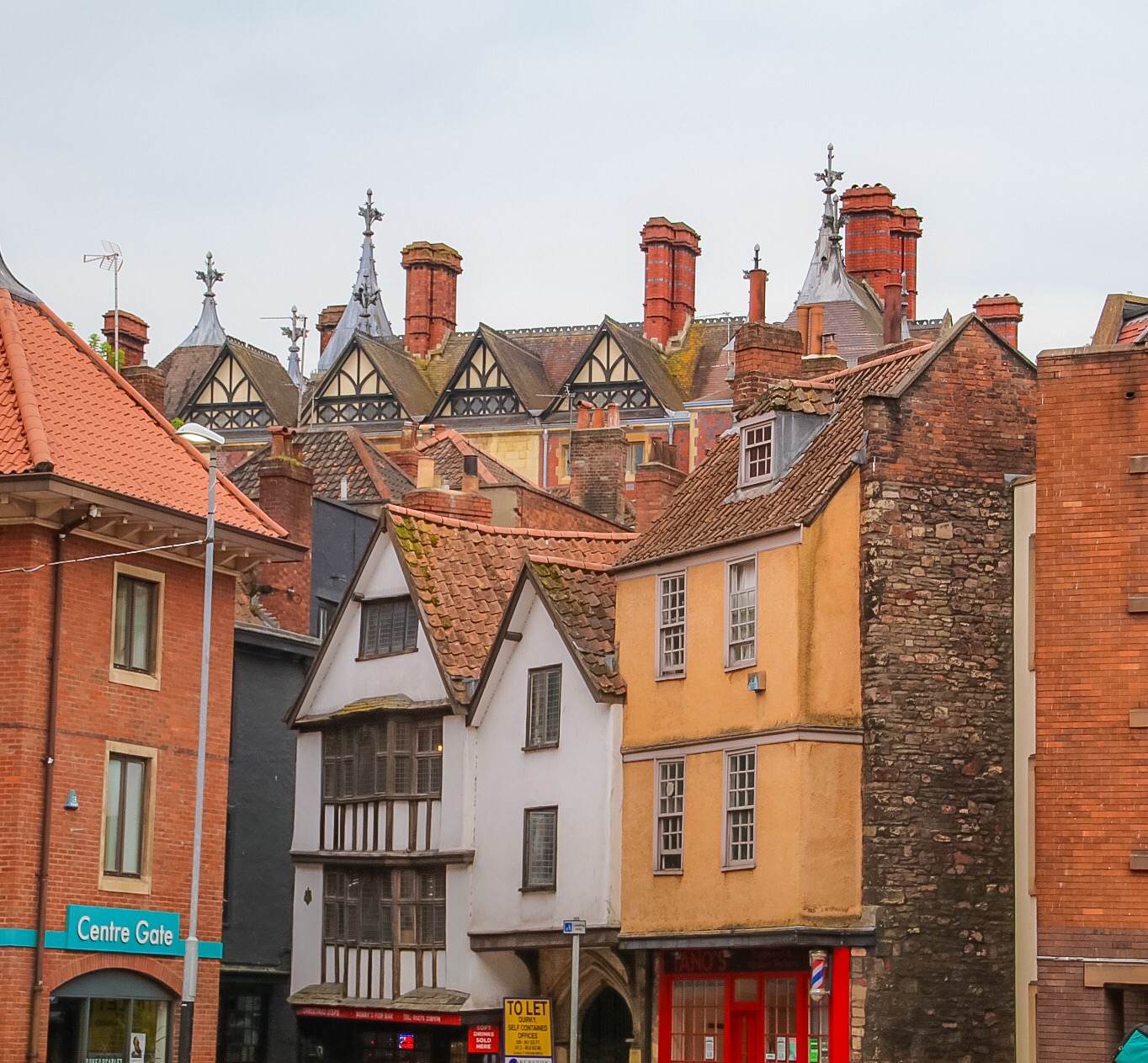 But the true delight is in ascending the steps, beginning with the 13th century building at the base, with colourful signs advertising 'quirky, self-contained offices'.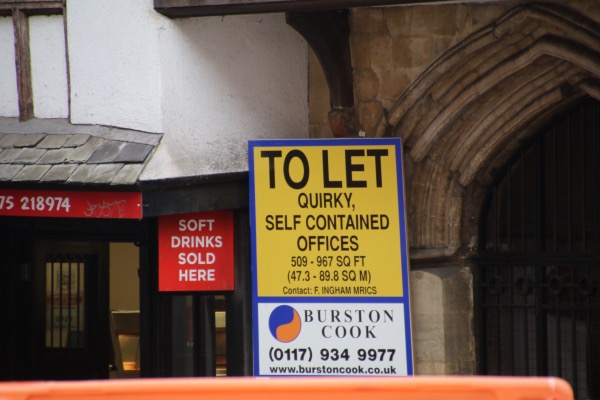 Until recently this building housed a fish and chip shop that had been there for over 100 years. It was one of the first to open in Britain. Several small shops line the steps today, and it is a delight to ascend this medieval thoroughfare.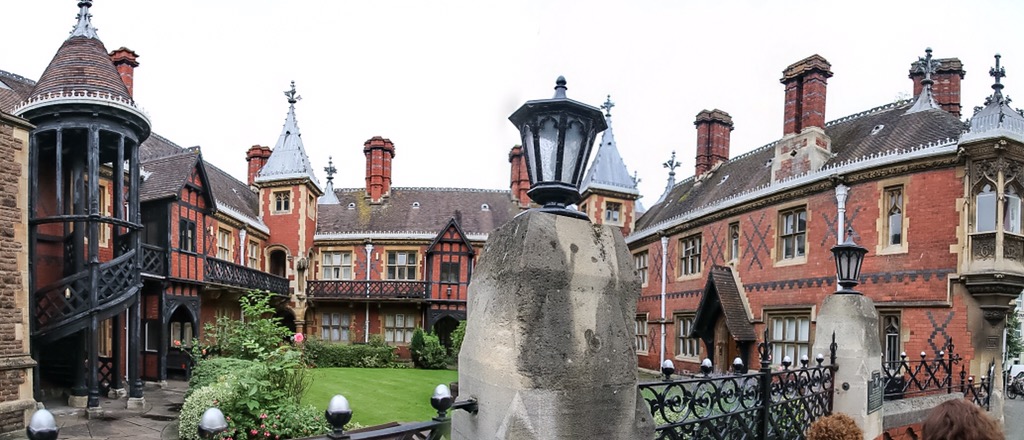 John Foster was mayor of Bristol in 1481. And at the top of the steps stands the John Foster Almshouse and chapel of the Three Kings of Cologne built in 1483 under his endowment. The endowment was supplemented substantially in 1553 by Dr George Owen, physician to King Henry VIII.
The Christmas Steps still contains the stone seats where the residents collected alms at certain times of the religious year.
As for the ghosts – some say the houses on the south side were built over an old cemetery, and that the ghost of a Victorian girl is said to have been seen on occasion.