The Royal Australian Air Force museum at Wagga-Wagga provides a reminder of the sacrifices made by our servicemen and women – and of the tools they had to defend our country and our way of life.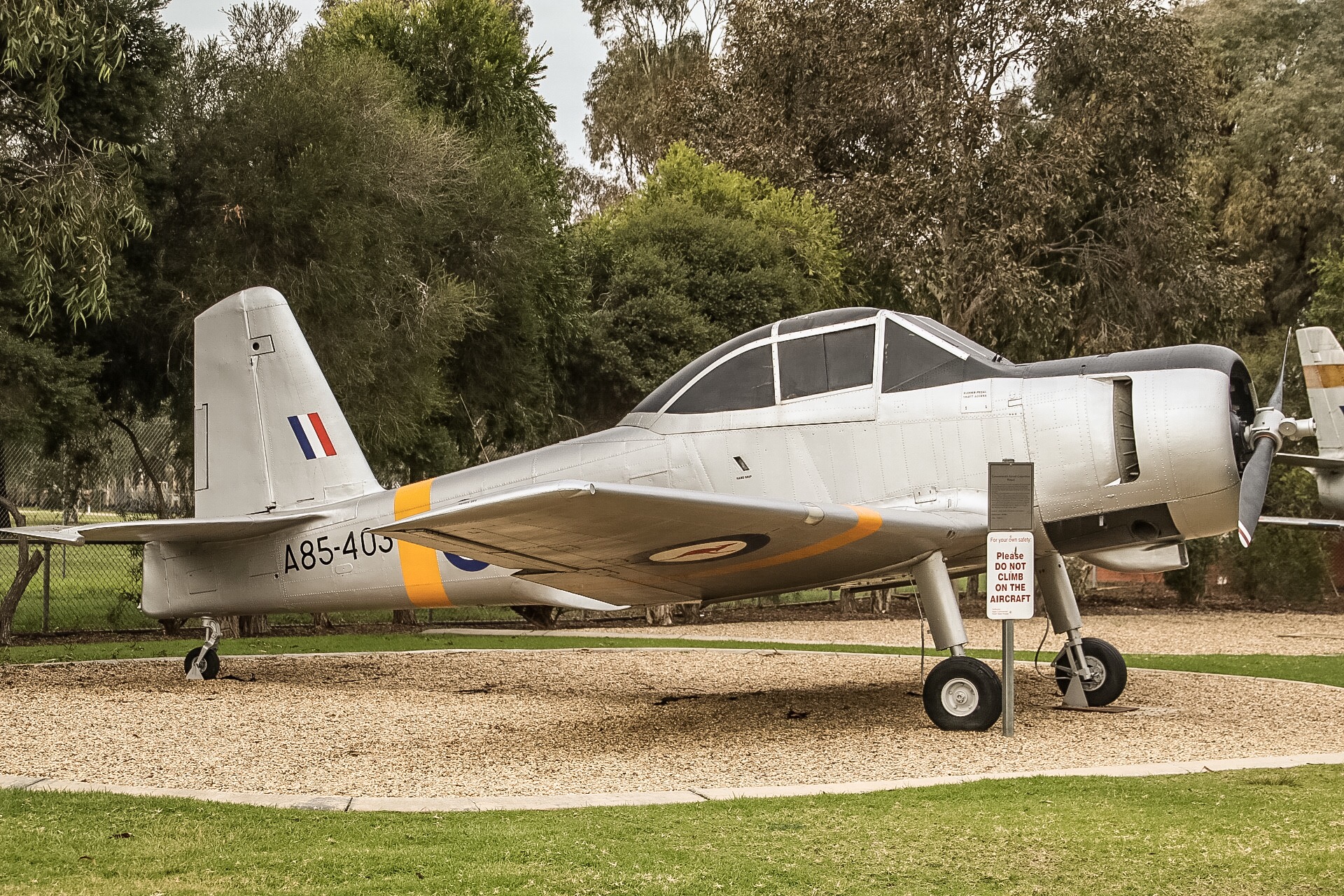 It is quite some time since I have seen a Winjeel trainer or a Canberra bomber – both are pretty basic in modern terms. The Winjeel is an Australian-designed and manufactured 3 seater training aircraft, and was in service with the Royal Australian Air Force from 1955-1975. It had a 12m wingspan and a top speed of 291 kph.
The English Electric Canberra bomber aircraft is a British first-generation jet powered medium bomber manufactured during the 1950s. It was first operated by the UK Royal Air Force from 1951. At the time it could fly higher than any other aircraft in the world. It was also licenced for production in the US as the Martin B-57 Canberra.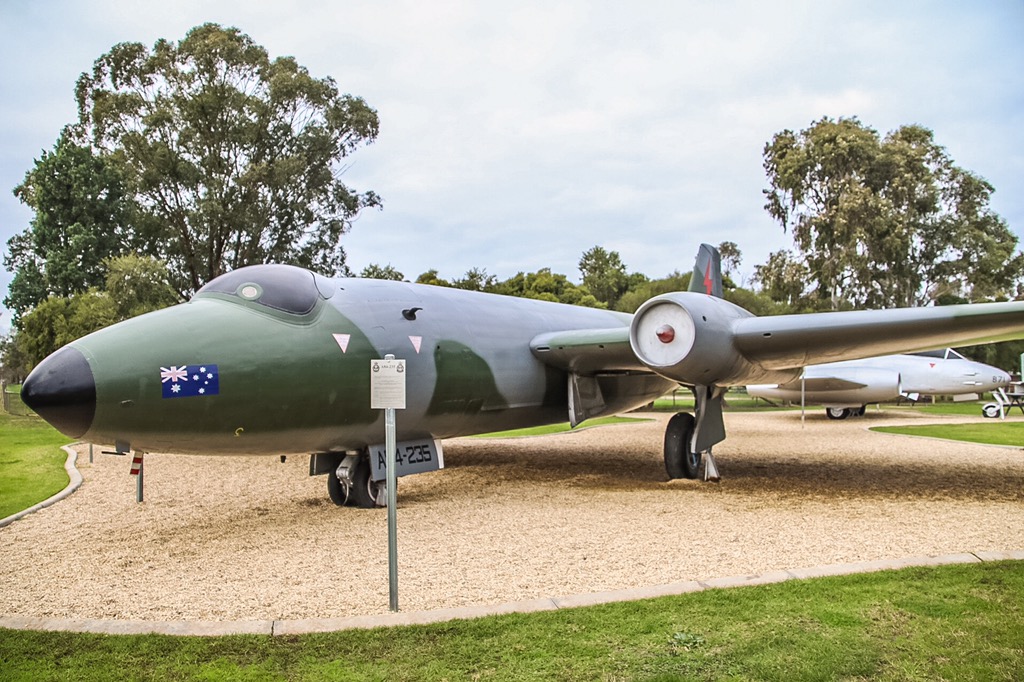 Then it was on to lunch at Narrandera – part of the old stock route along the Murrumbidgee river – it may seem a narrow stream, but this river is almost half the length of the Mississippi in the USA. Today it is home to a country music festival and the world's largest playable guitar. We found lunch at the bakery, and bought some bread for the journey ahead.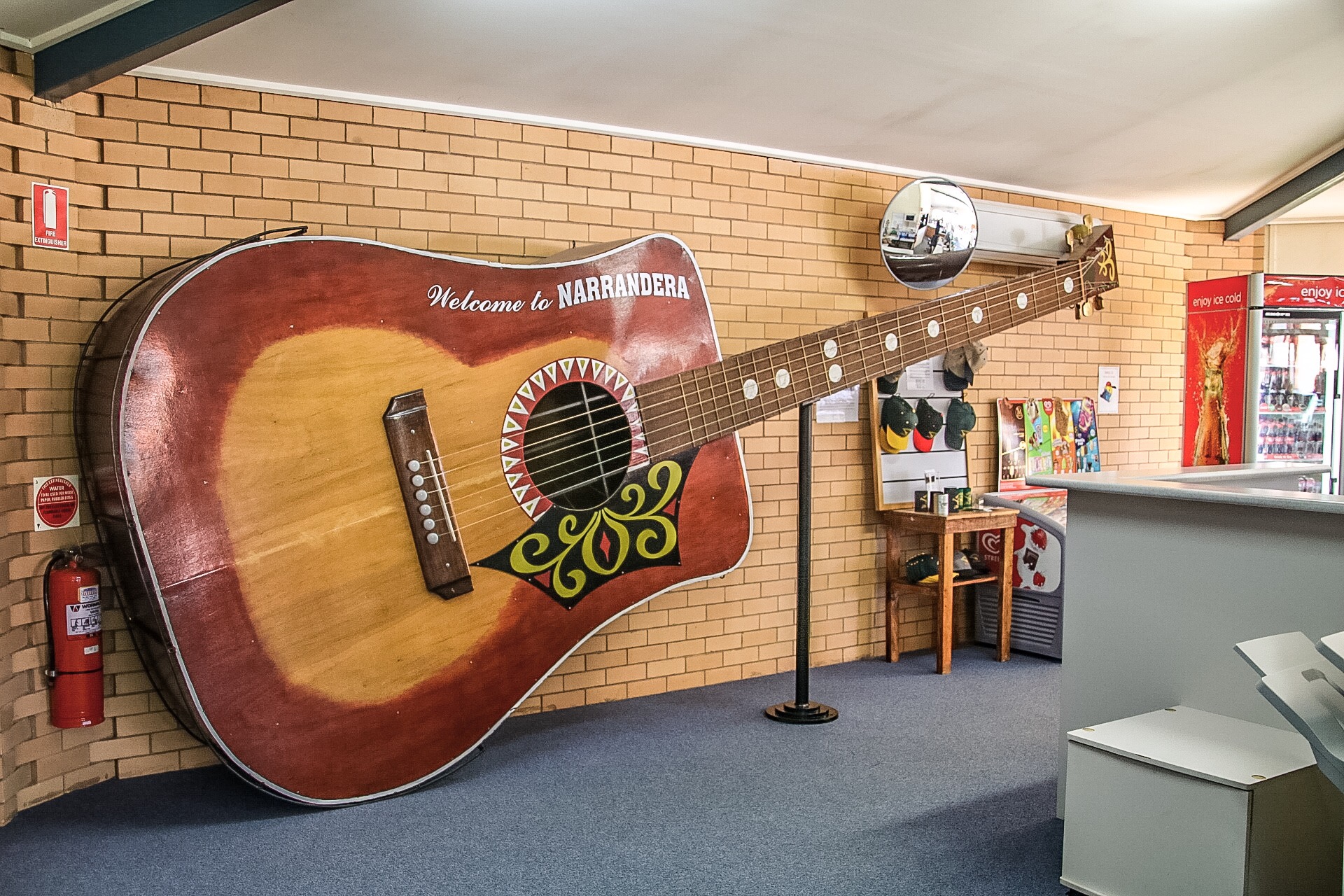 The town is also home to a Tiger Moth aircraft as part of a memorial to the Royal Australian Air Force training school that used these planes to train pilots in WW2.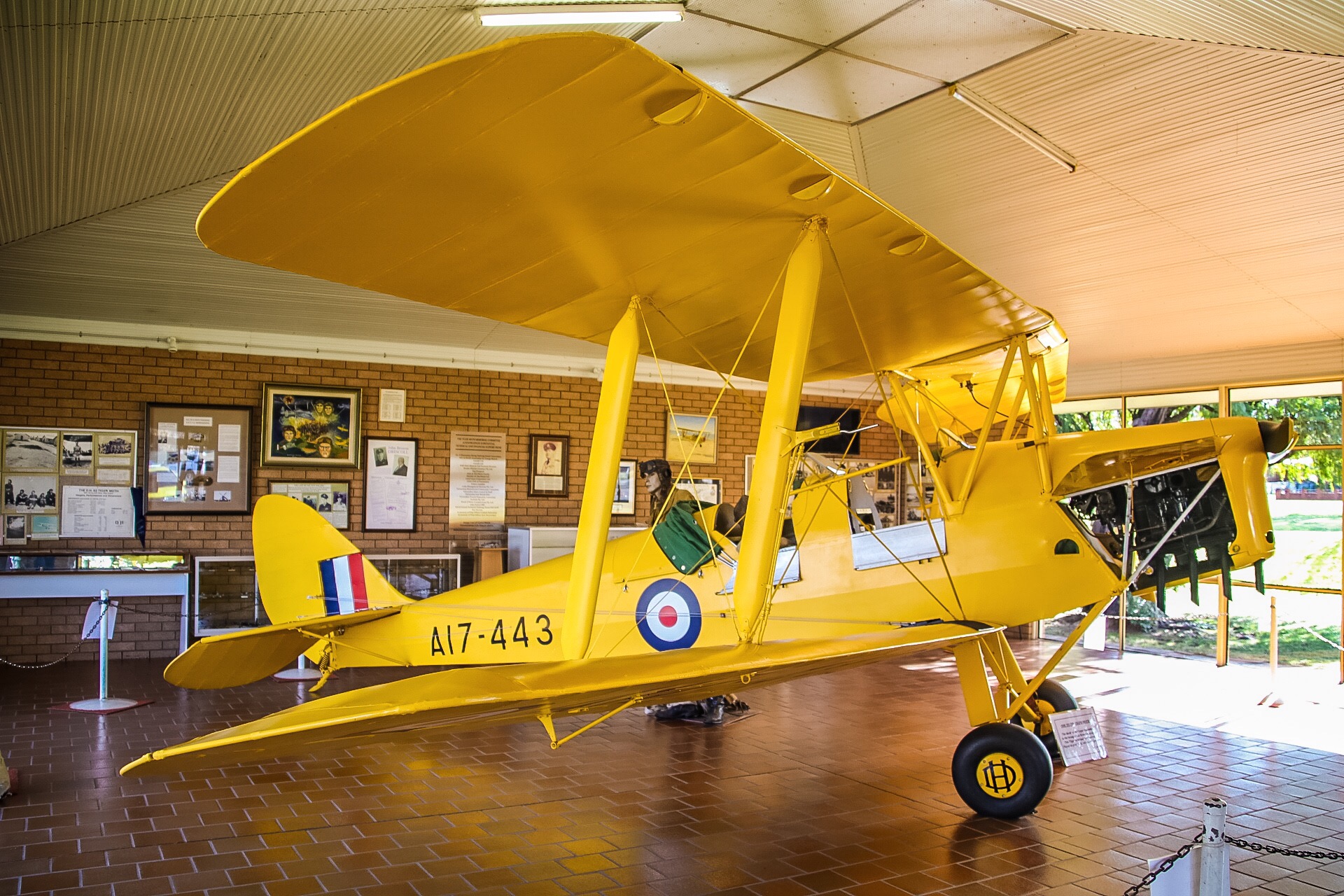 With regular stops in the truck rest stops to stretch and do silly dances around our car to keep the circulation going, we made Mildura about an hour after sunset.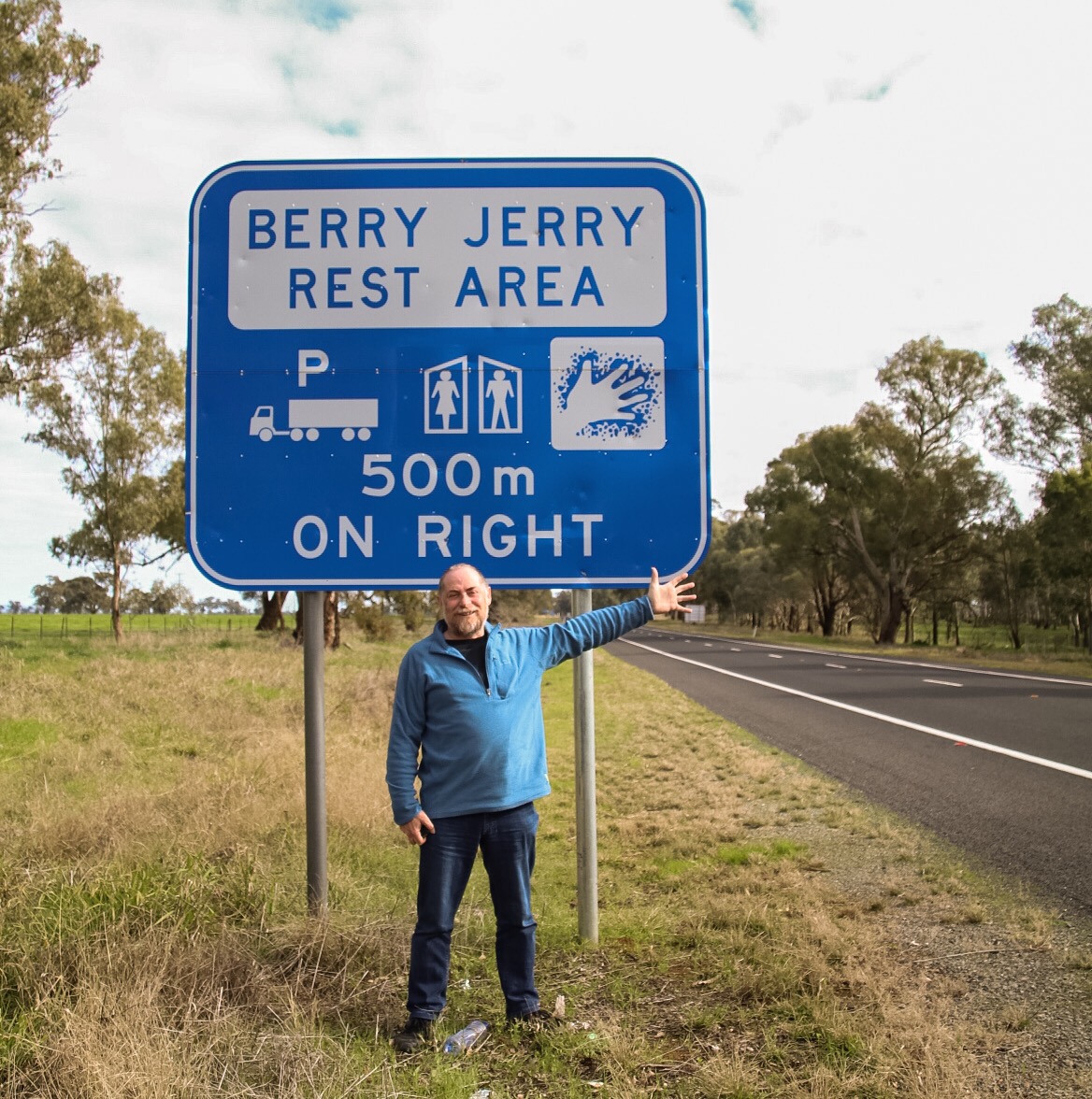 Dinner at Hogs Breath cafe in Mildura was surprisingly good and set us up for the final push to Waikerie – home of the International Gliding championships and a delightful river-side town. And so to our basic cabin at the caravan park. What this trip is demonstrating is that there are many stories associated with every place we visit!