Minus 3C frost and deep fog saw us depart Canberra around 0730AM. Out via Yass,we were soon heading northwest above the snowy mountains then slowly inched around to Gundagai – famous for its statue of the Dog on the Tucker Box.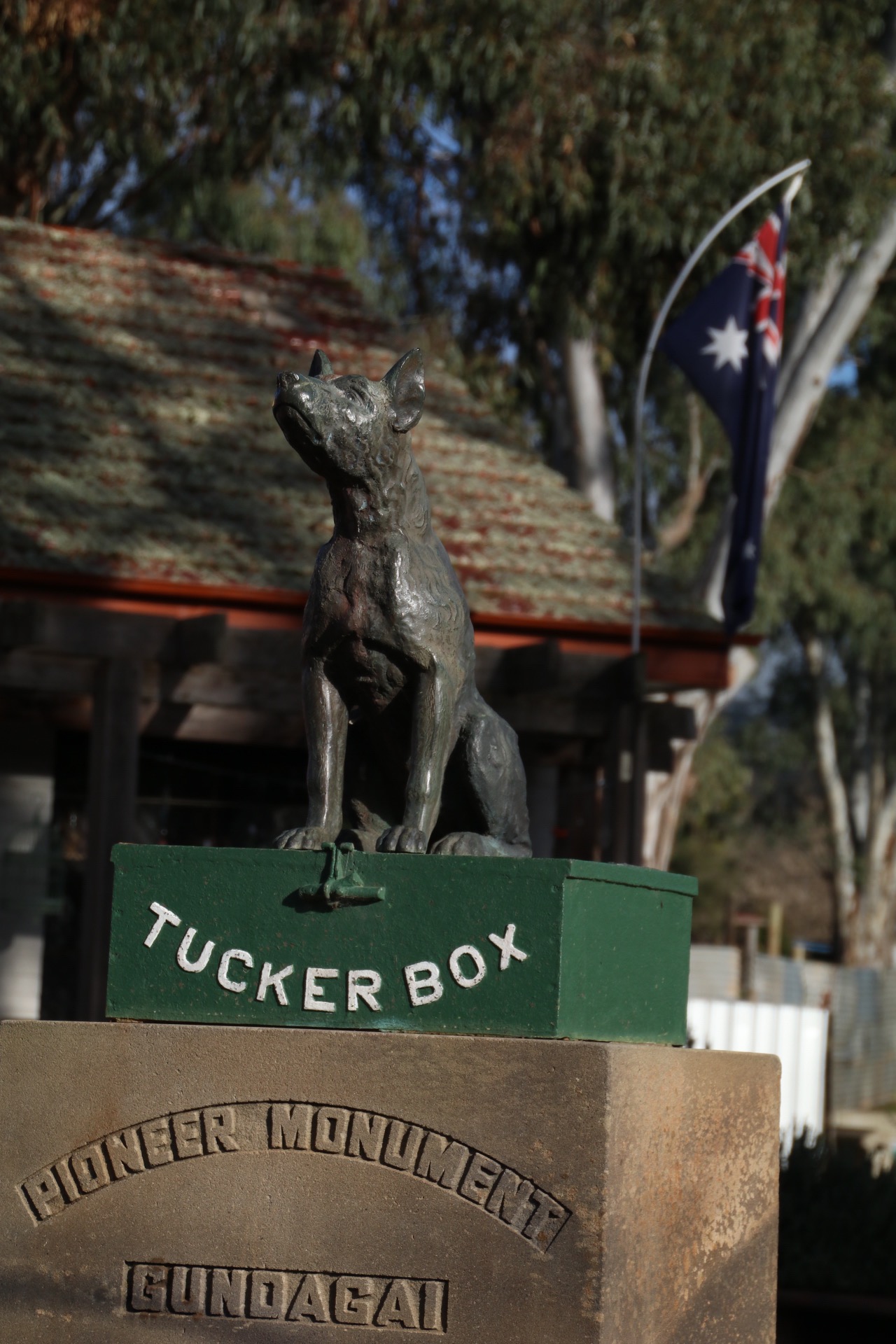 This commemorates a story of hardship of the early settlers captured in folk songs. Probably an amalgam of many such stories, the songs talk of Billy the Drover:
"T'was getting dark, the team got bogged, me axle snapped in two,

and there was I Lord luv-a-duck oh what was I to do.

The rain came down, 'twas bitter cold, and hungry too was I,

And me dog sh*t in me tucker box five miles from Gundagai…"
There is another – perhaps more plausible version which is that the drover got his dray bogged and died trying to dig it out, and the dog – trained to guard the tucker box – was found days later, half starved but still loyally guarding the food – and the body of the drover.
So, depending on what you think the dog did on or in the tucker box, it is either a story of hardship, or of loyalty And tenacity in the face of hardship.
Whatever the truth it is worth remembering what it took for people to come to this country and build a life here from the ground up. Their struggles for survival against the vagaries of nature required many qualities – including both loyalty and tenacity in the face of adversity.
Luckily for us the car did not get bogged, nor did the axle break – in fact we maintained a good steady pace and reached Waikerie by nightfall – a total of 1063km (just over 600 miles). That said, our tenacity and good humour were tested at the dilapidated cabin we stayed in at the local caravan park! And so to sleep- if a little restlessly (no working heater and scant bedding).