Those who know me, know that I like coffee. So, often when travelling I end up drinking green tea as it can be really hard finding a decent coffee, and Singapore can be like that. But on this trip I think I've found one of the best coffees to be had there, in the unlikely arena of Suntec City mall. Just head for Starbuck's, because right behind it is a coffee and cake place called Cedele's. This is a local Singapore chain that now has more than 30 outlets in Singapore alone. Their recipe for success? Really nice organic coffee from beans to cup brewed by well-trained baristas – that, and cake.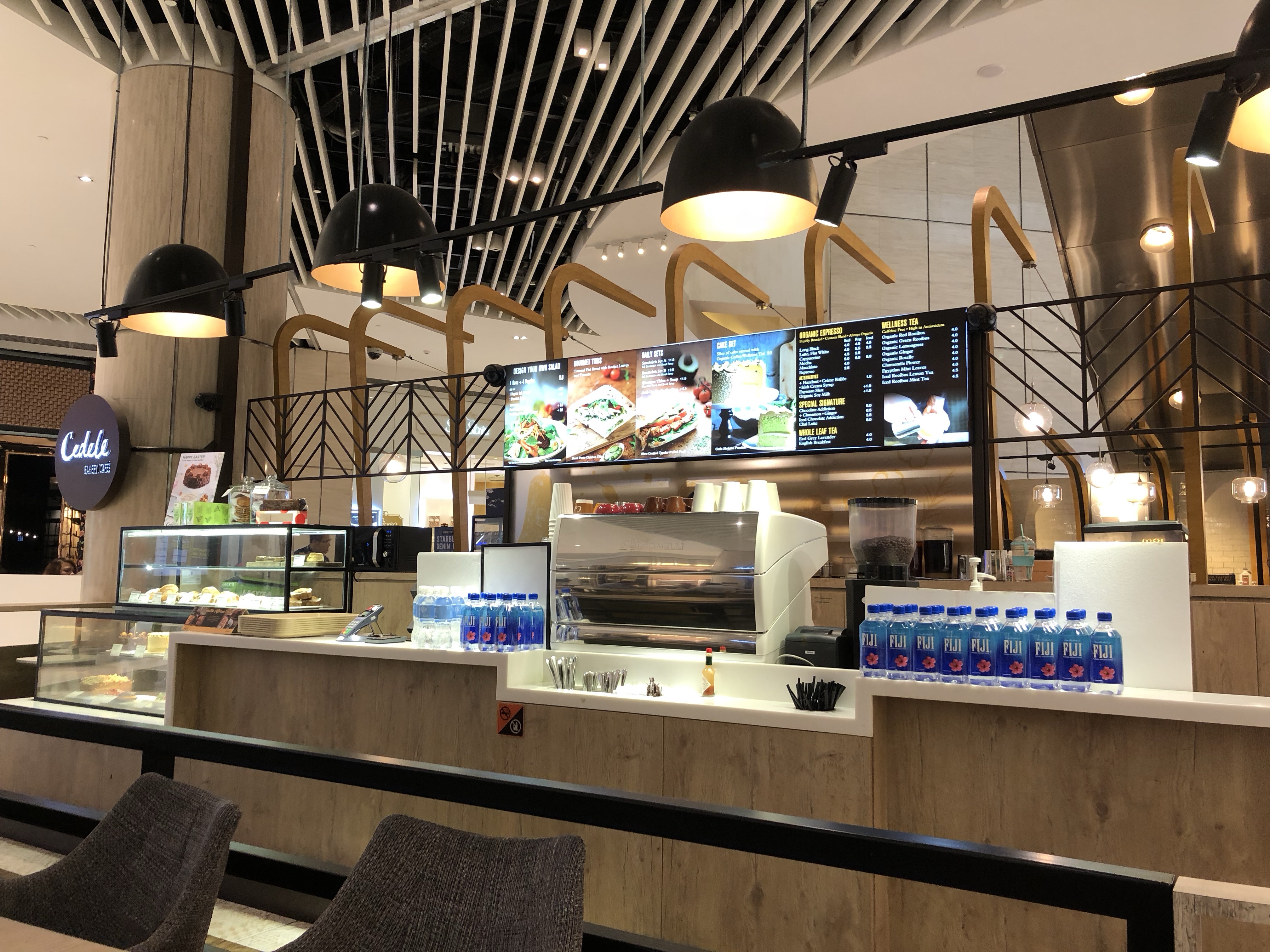 Cedele's is primarily an artisan bakery that makes amazing cakes – many of them covered with a rich dark unsweetened chocolate. And one cake in particular caught my eye, in more ways than one. It gets a good tick for having that chocolate coating, but inside is a deep olive green colour. My first thought was that this was a triumph of chemistry over nature, but I checked out the description. It turns out that the green colour comes from green tea with no food dye in sight. I just had to try it. Called a Chocolate Matcha cake, it is coated in a chocolate fudge made from 70% cocoa chocolate, with layers of butter cake flavoured with green tea. It is well worth a try.
[I have no affiliation with nor received any financial benefit from this review or any companies mentioned therein].