We descended carefully, as though on marbles and soon left the steel sculptures and windmills behind.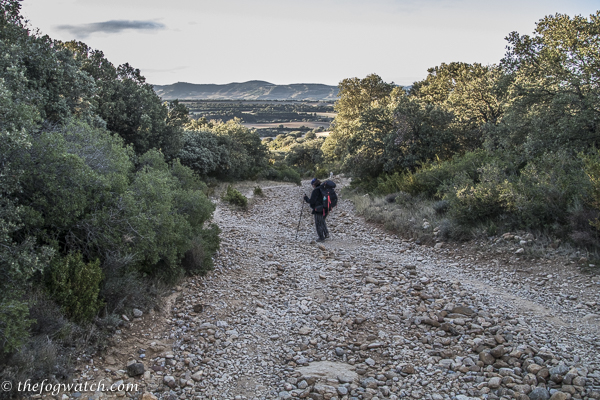 We replenished our water bottles at the fountain at Uterga and passed a lovely old gothic church.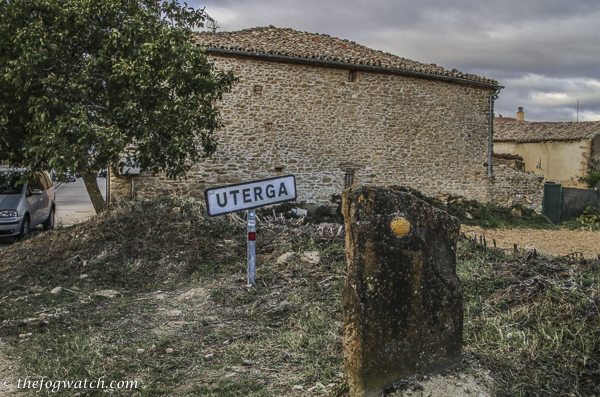 From Uterga the going became much easier, with the sky overcast for much of the day.
Lunch at Murazabal where we noted a vending machine, not for food or drink, but pilgrim medical supplies, such as blister care and antiseptics.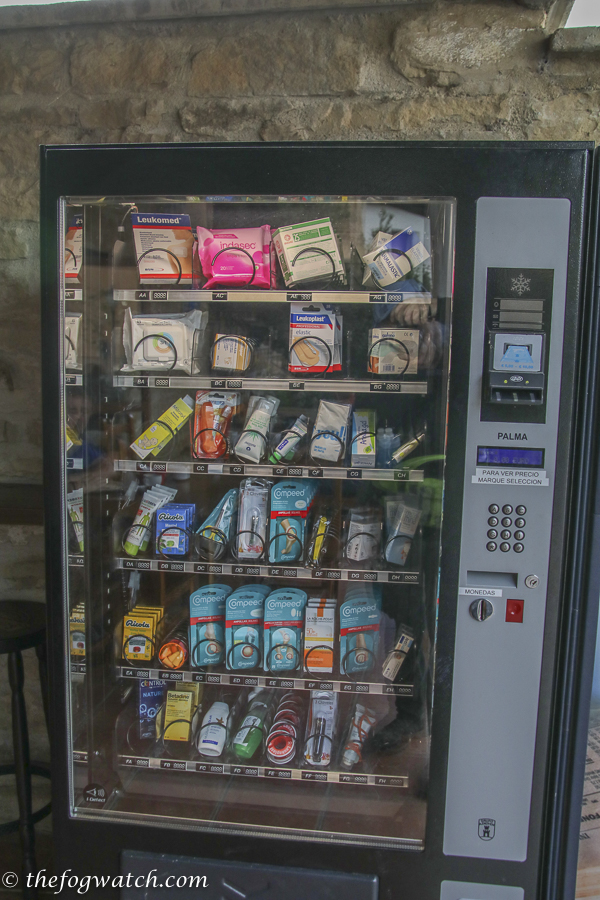 Then we took the direct path to Obanos.
Obanos has a wonderful church and cloister of San Juan Bautisto – where apparently the Navarran nobles met in the 14th century to limit the power of the monarchy.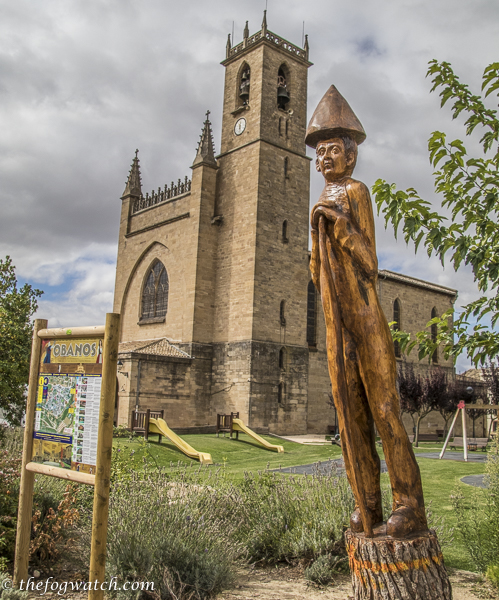 We saw an information board about the "Mystery of Óbanos". According to Brierly:
There is a legend that Guaillaume (William) Duke of Aquitaine, killed his sister Felicia in a rage over her refusal to resume her courtly duties after her pilgrimage to Santiago. In remorse, Guallaume also took the pilgrimage and renounced his nobility to live a life of poverty and penitence, spending the remainder of his days at the Hermitage of Arnotegui. [source: Brierly's Guide]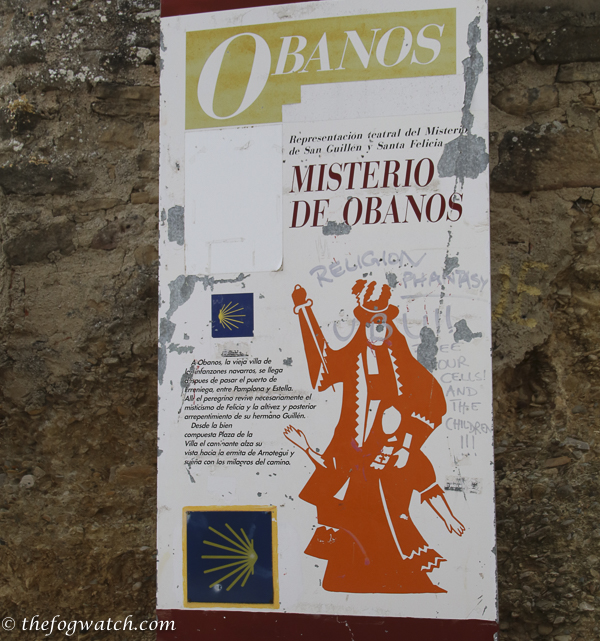 Theis modern pilgrim statue marks the joining of the Navarrese and Aragonés routes before continuing on towards Puenta La Reina (the Queen's Bridge).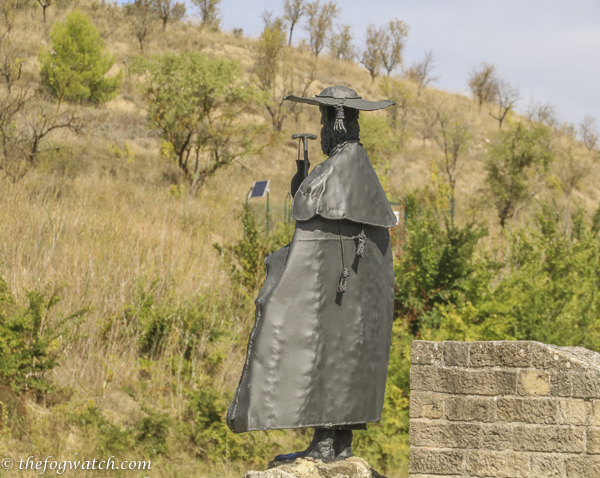 The famous Queen's Bridge was built in honour of Doña Mayor, wife of Sancho III. She decreed that this bridge should be built to facilitate the safe passage of the medieval pilgrims. The bridge crosses the river Arga. It is reputed that Charlemagne stayed at Puenta La Reina after defeating the Moors at Cizur.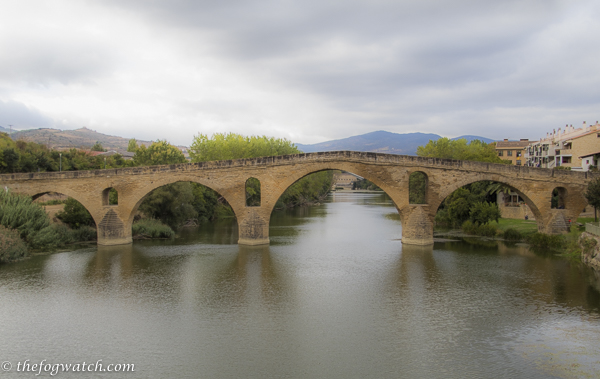 The visitor's centre houses a wonderful collection showing the history of bowed and plucked stringed instruments and is well worth a look!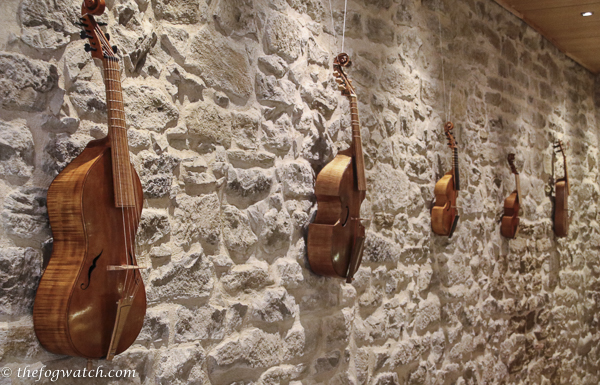 The town is rich in history standing as it does at the junction of the Navarrese and Aragones routes. Well worth stopping for a while to absorb it.
________________________________________
INDEX – If you wish to follow our journey from the beginning, or jump in to any of the Camino posts,
here is a link to the index page – which can also be found in the navigation bar at the top of this blog
________________________________________