Breakfast at Port Augusta – an imperious name for a mineral and grain port served by grungy railways, giant grain silos and container trucks with tandem trailers. We were told that there was fuel on the outskirts of the town, but it would be 144kms before we saw the next petrol station. We figured that there would be fuel at Iron Knob – so named for a suggestive geological formation, now largely mined for some of the purest iron ore this side of the Western Australian border. The dust between the saltbush lies rust-red in contrast to the blue-green of the scrubby vegetation. And the sky above is a drab grey.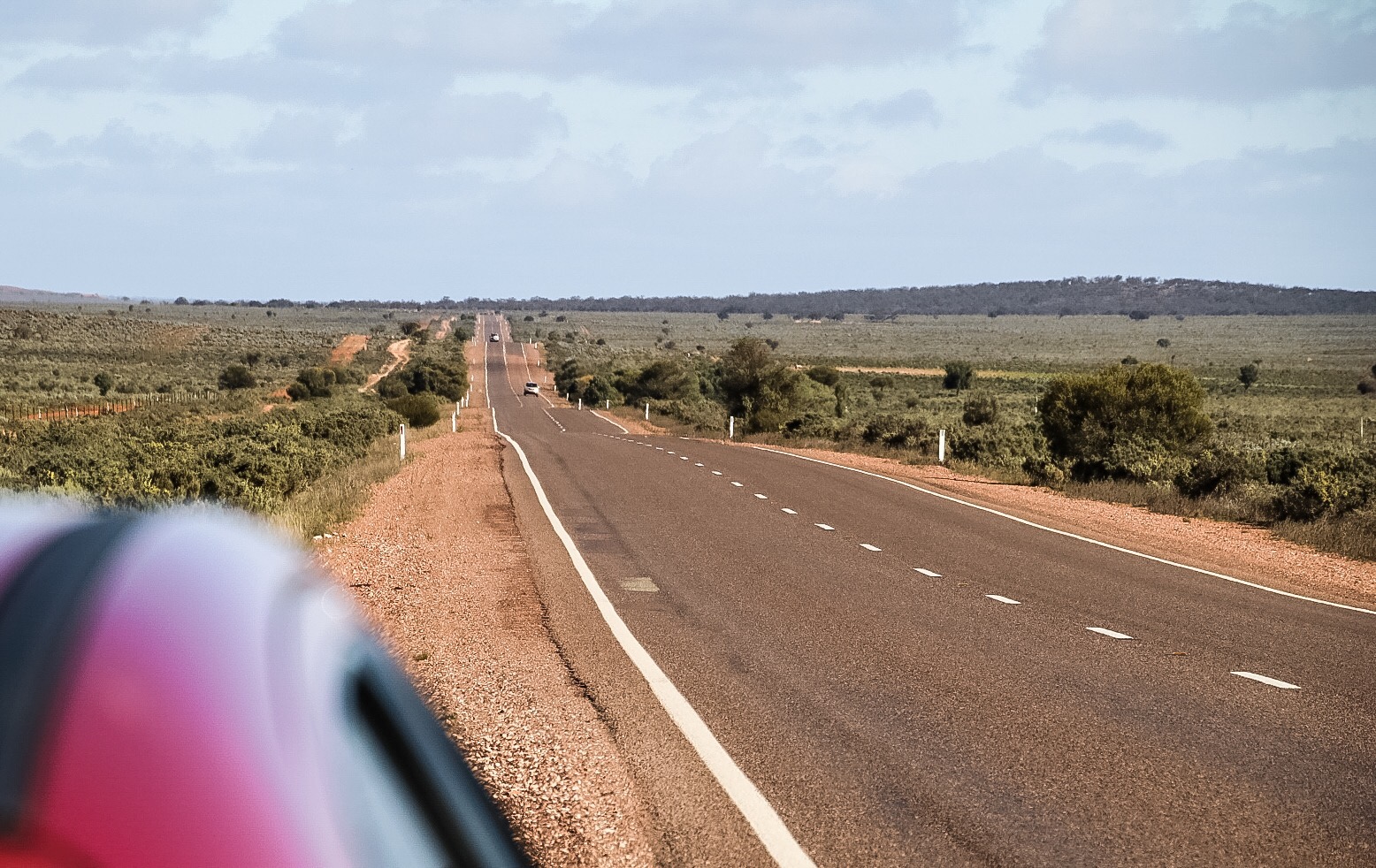 Here we get the first taste of the arid country with a Mesa formation warning of the desert still to come.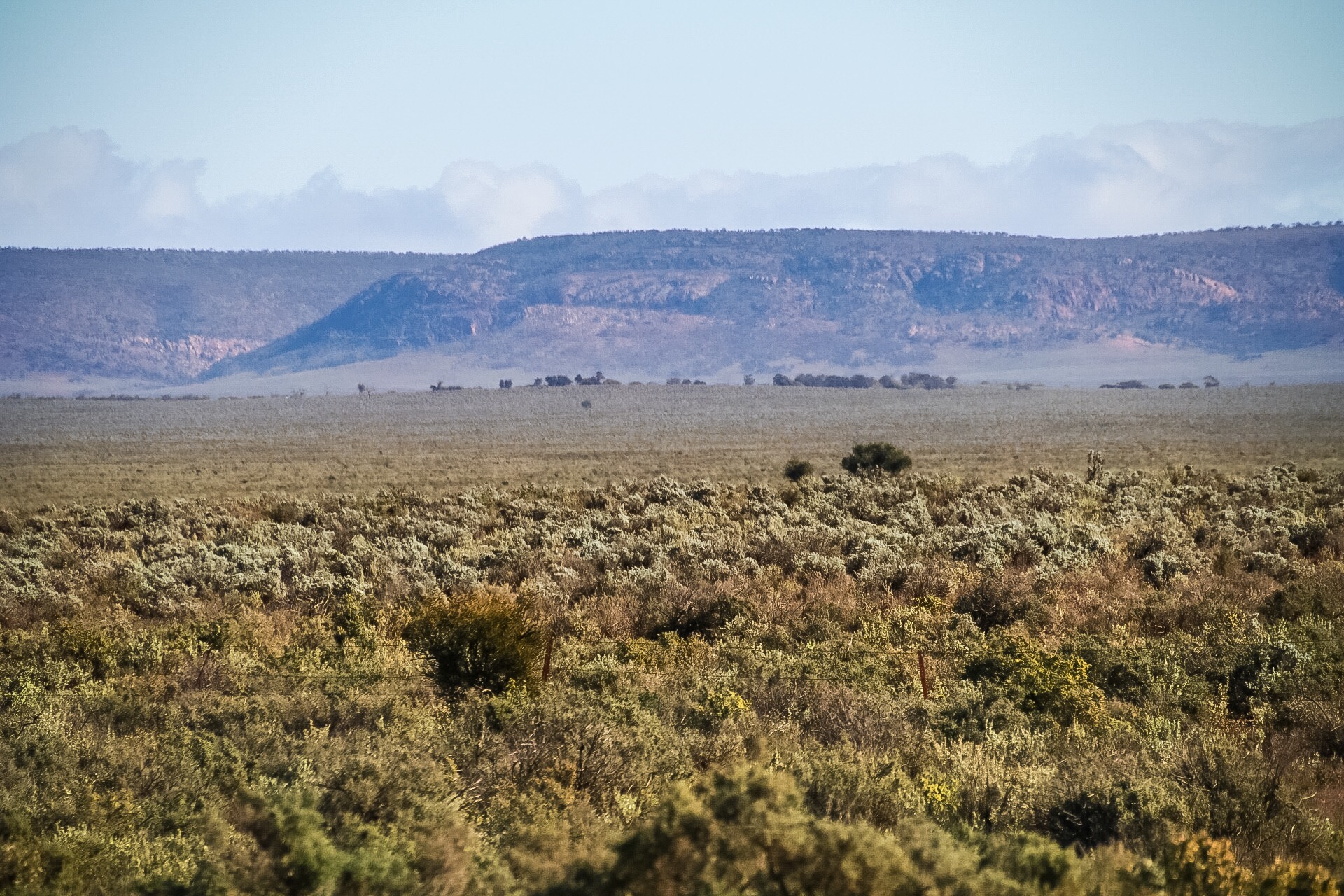 The road is straight – and quiet – and the land flat as far as the eye can see. It is a place in which to feel small and insignificant against the landscape – an unforgiving landscape that commands respect, and readily punishes the ill-prepared.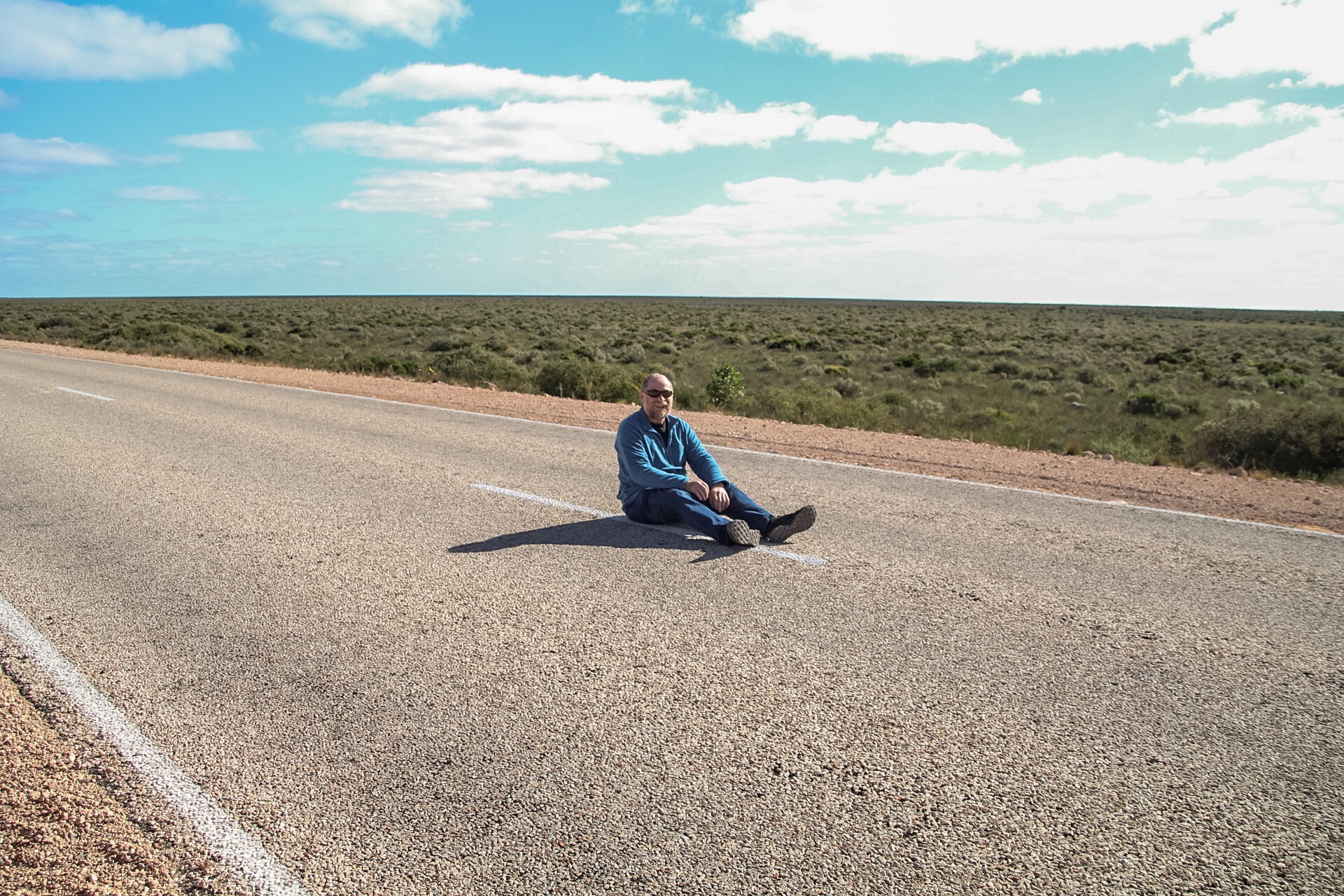 There was of course no fuel at Iron Knob and it was time to press on to Kimba, home of the Big Galah… Yes, there are several of Australia's 'Big' things on our route to provide that quirky, kitschy absurdity that sums up a quintessentially Australian approach to adversity. We found fuel, but noted that the Big Galah marked the location where a service station had gone broke after the highway bypassed the main town – leaving behind a sad looking tourist store bereft of fuel pumps.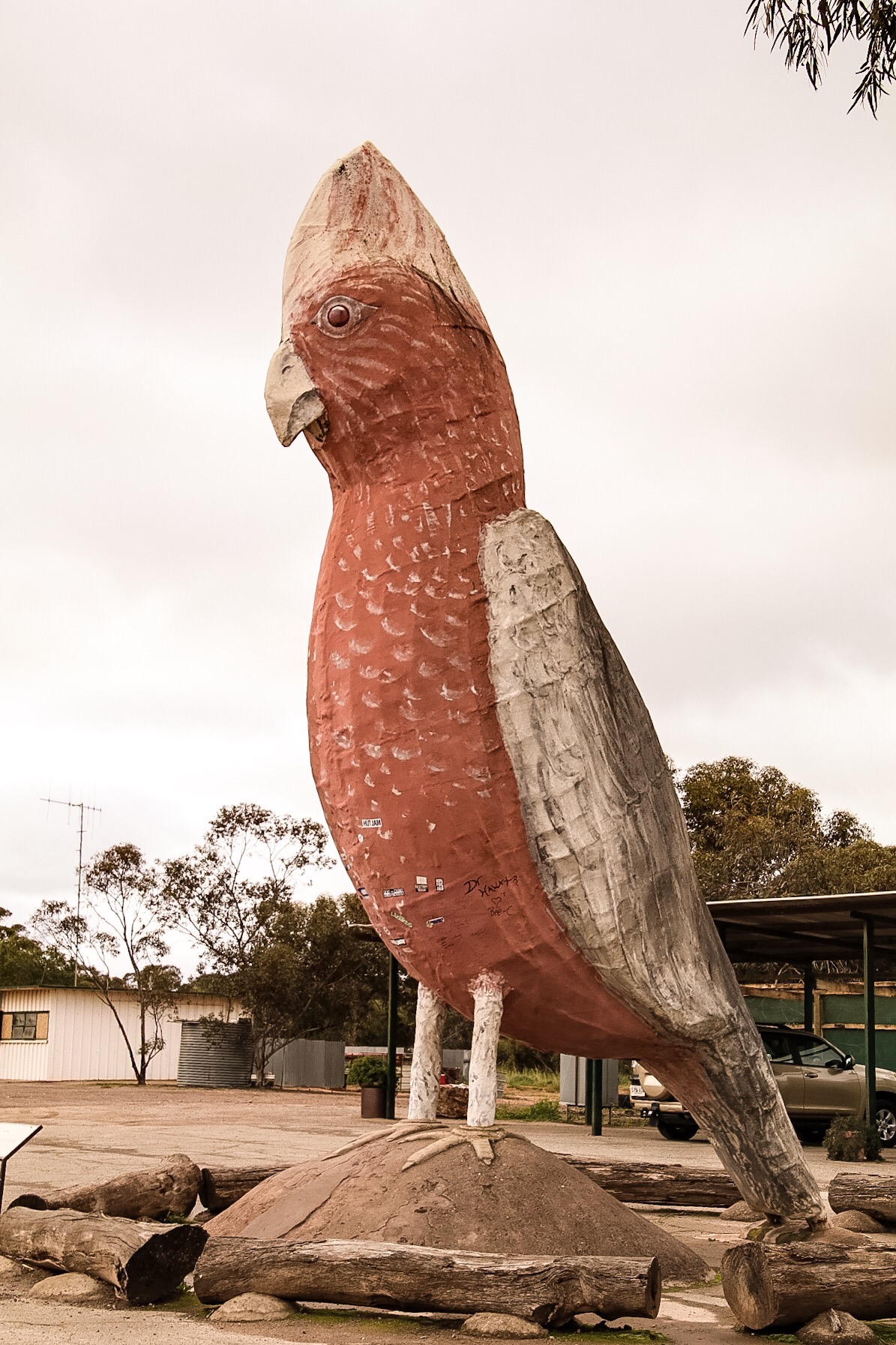 We re-crossed the railway line back onto the main highway and set off onto the plain – once a pre-Cambrian ocean bed. You can still find sea shells as far inland as the Flinders Ranges. Indeed when explorers found sea shells high up in the ranges, their findings provided evidence that this land evolved over aeons, not a few thousand years, and strengthened the case against Creationism in the 19th Century.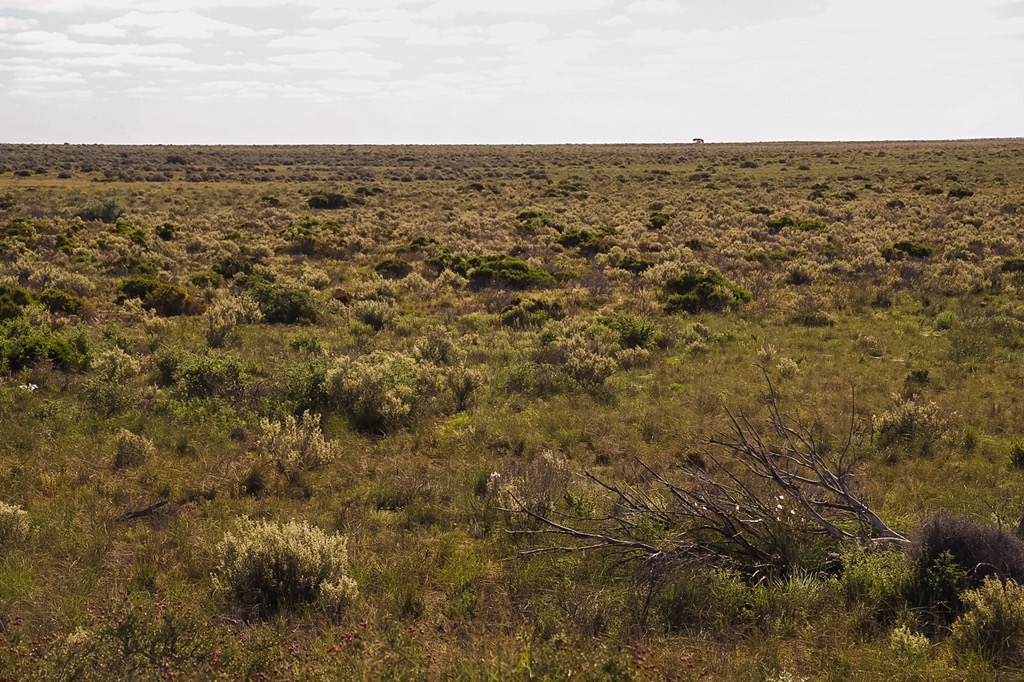 Did I mention it was flat?