We arrived early at Gare Montparnasse – scene of that famous photo from 1895 where a steam train failed to stop and crashed through from the upper floor. You can read about that incident here
And here is what it looks like today – that platform behind the glass front was where it all happened.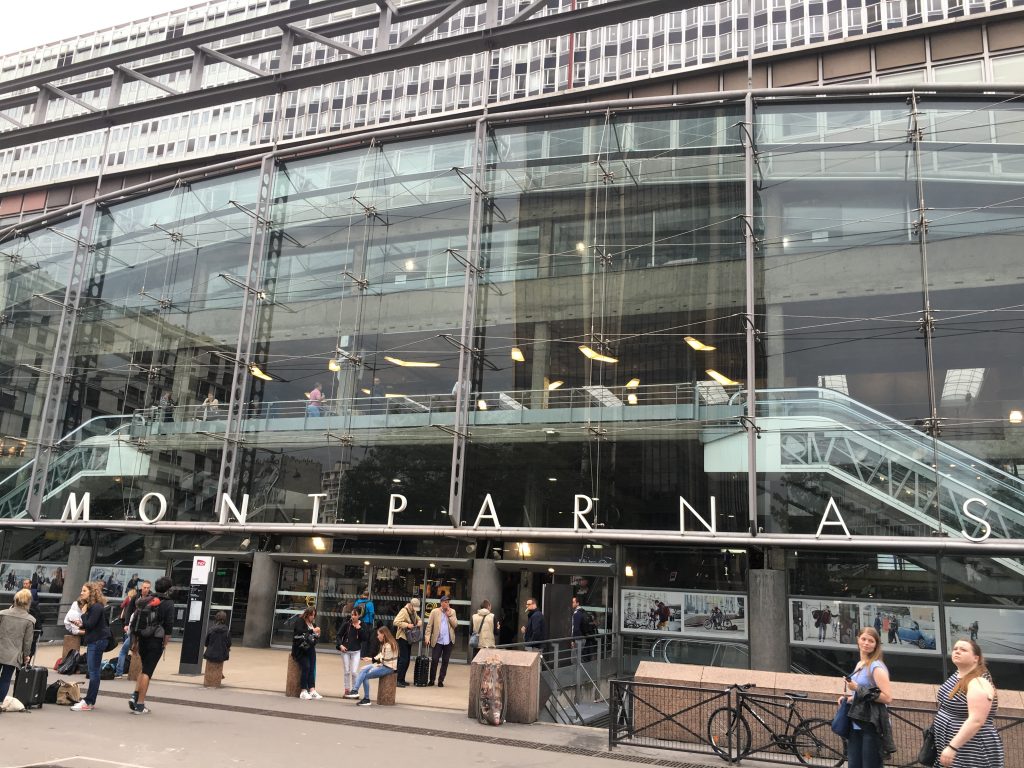 We boarded the TGV from Montparnasse to Bayonne. At Bayonne we changed trains for the Pilgrim Express – a bus on rails to take pilgrims to St Jean Pied de Port. As we climbed steadily from the coast we could see steep hills rising on either side. Passing the first really steep mountain, a hush descended over the train, as the pilgrims-to-be realised these were the hills we would be climbing from first light tomorrow.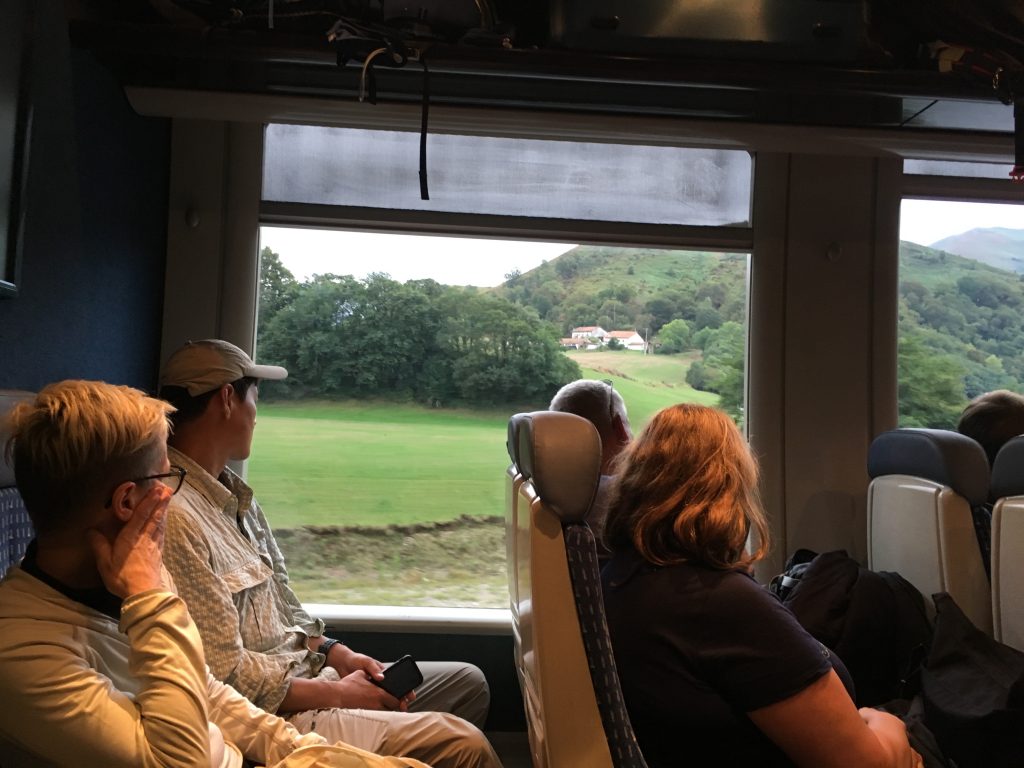 I, too, fell silent, not because of the effort ahead, but the realisation I would not be able to capture such scenes on the phone effectively. I had packed the camera for sending ahead as I considered it too heavy, but seeing the scenery, I made a last-minute reversal of that decision. There was one chance to retrieve the camera – and that being after we arrived at St Jean Pied de Port. Picture the scene – on a bench in the main street there we were, pulling out clothes and underwear in order to find the well-cushioned camera and charger – much to the amusement of the locals and fellow pilgrims 🙂
As soon as we pulled into the station, we joined all the others in photographing the sign for the start of our Camino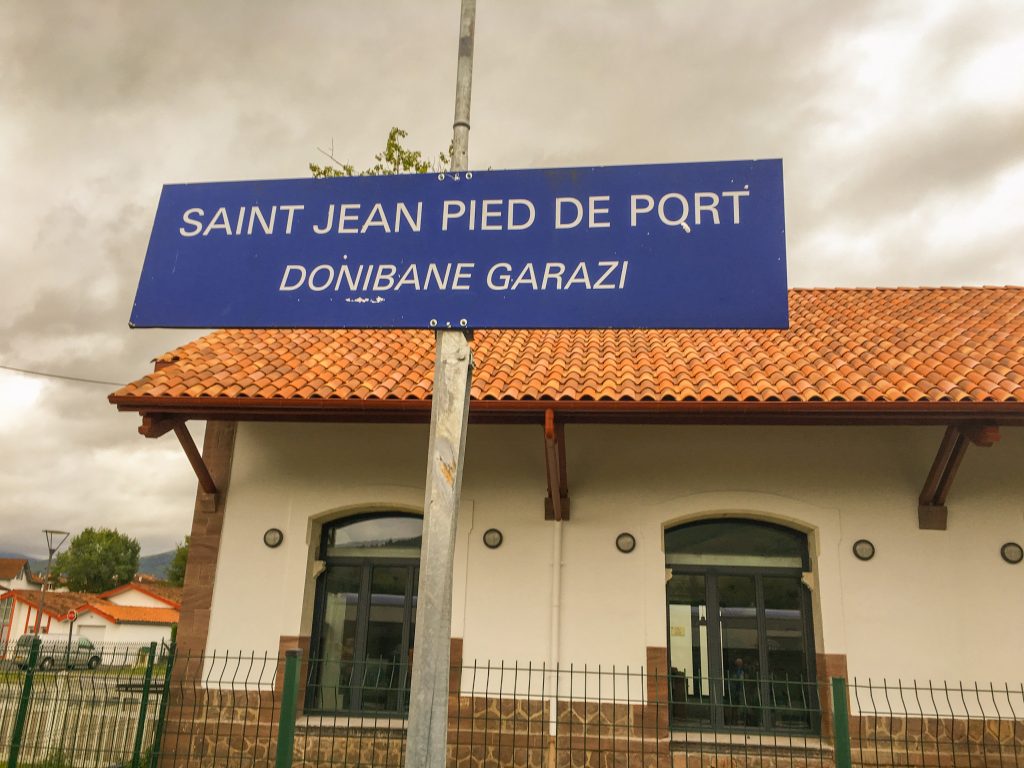 We made our way up the steep hill to the Pilgrim Office, where we registered, picked up our shells and got a favourable weather report for the climb to Orisson. Then next door to despatch our main city luggage (70 euros with unlimited storage time). We were committed.
We reached our Gite, and got the last private room, where we quickly dropped our packs, grabbed the tech in a bag and headed out to find a place to eat – which we found about 100metres away.
Our first 'pilgrim menu'
a huge fresh salad
Spaghetti Bolognaise for me
delicious ice cream (2 scoops)
spectacular capuccino – the best we've had in France!
wine
As we ordered, a couple of the other patrons turned and smiled at us, nodding their acknowledgement that here we are, another two peregrinos about to start an awfully big adventure.
Then back to the Gite (Gite Zuharpeta) for a shower, repack and so to sleep.
________________________________________
INDEX – If you wish to follow our journey from the beginning, or jump in to any of the Camino posts,
here is a link to the index page – which can also be found in the navigation bar at the top of this blog
________________________________________