One of only two surviving medieval houses in Paris, the Hotel de Sens was built between 1480 and 1510. It was built for the the archbishop of the town of Sens in Burgundy. At that time the Archbishop of Sens was more important than the bishop of Paris! It can be found in the Marais district at 1, rue du Figuier (Fig tree road).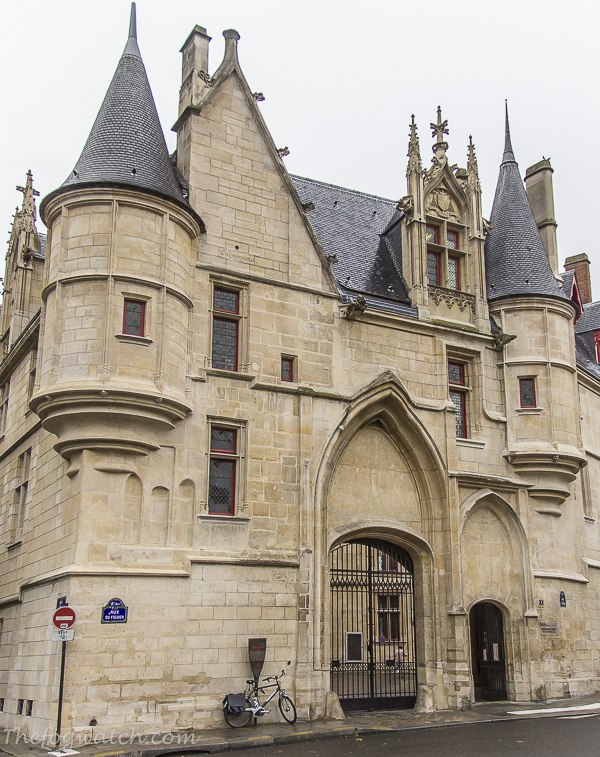 It was built as a fortified house with watchtowers and a gate – complete with portcullis. The doorway was even designed to enable a vertical post to be able to be dropped onto an attacker through an opening.
And it had quite a history – in the early 17th century Henry IV's estranged wife led a colourful life here. By the late 19th century it was being used as a jam factory. Practically ruined, it was bought by the City of Paris in 1916, and it was slowly restored. Today it houses a Decorative Arts library.
Go into the courtyard and you can see the layout of this remarkable building. The Bibliothèque Forney is the main research centre for the nearby school for master craftsmen and is an extensive library of books, prints, wallpapers,furniture designs, ironwork and samples of decoration from the 18th century.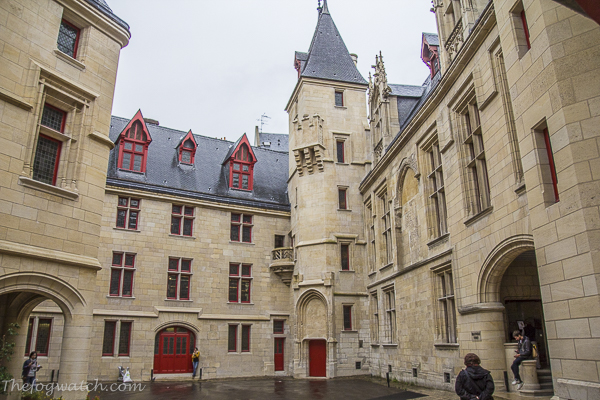 Check out this wall… Notice something?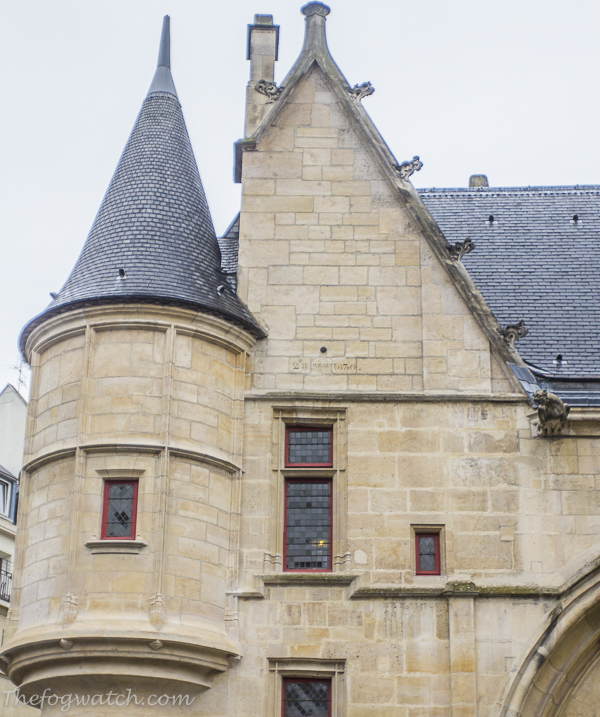 Let's look closer at that spot on the wall above the window, next to the tower…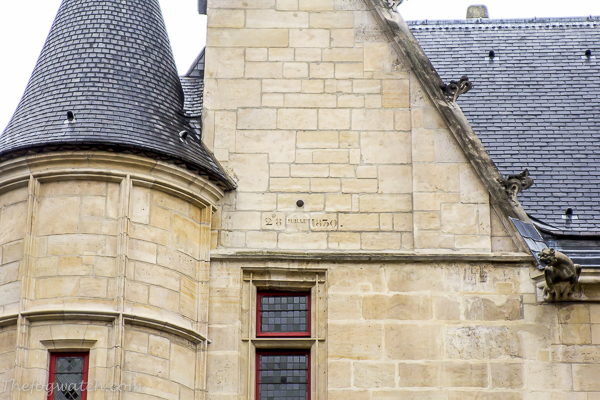 At the height of the July Revolution on 28 July 1830 a cannonball was fired and became lodged in the wall – preserved to this day with the date recorded below.
It is well worth checking out!
You can have these posts delivered to your in-box by hitting the 'subscribe button to your left 🙂