What is it about starting a pilgrimage with an ordeal by mountain? Is it a test of resolve? Or is it to give us a glimpse of the reward for our efforts in the majesty of the scene laid out before us?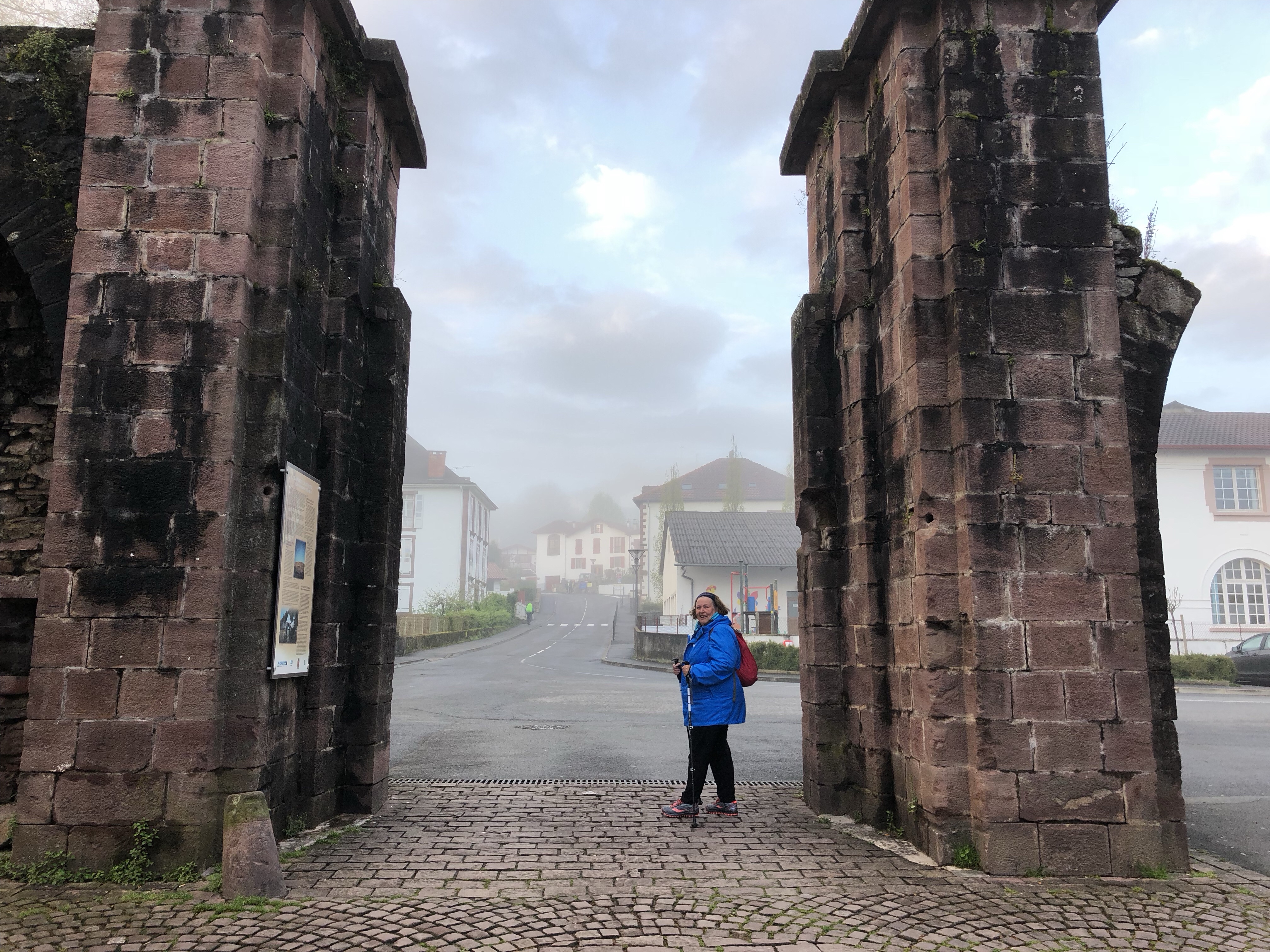 I wrestled with these thoughts as we climbed towards Orisson and then on the high road to Roncesvalles in mid April 2018.
We made the climb after waiting five days in St Jean Pied de Port for the torrential rain and snow on the mountains to stop. We finally got a forecast for good weather over the weekend, re-booked a bed at Orisson Refuge — the mountain hostel — and sure enough the road was open.
The climb to Orisson Refuge was brutal and steep, like an 8km staircase of 237 floors, in some parts strewn with sharp rocks, and in parts with water and clay mud to make things interesting.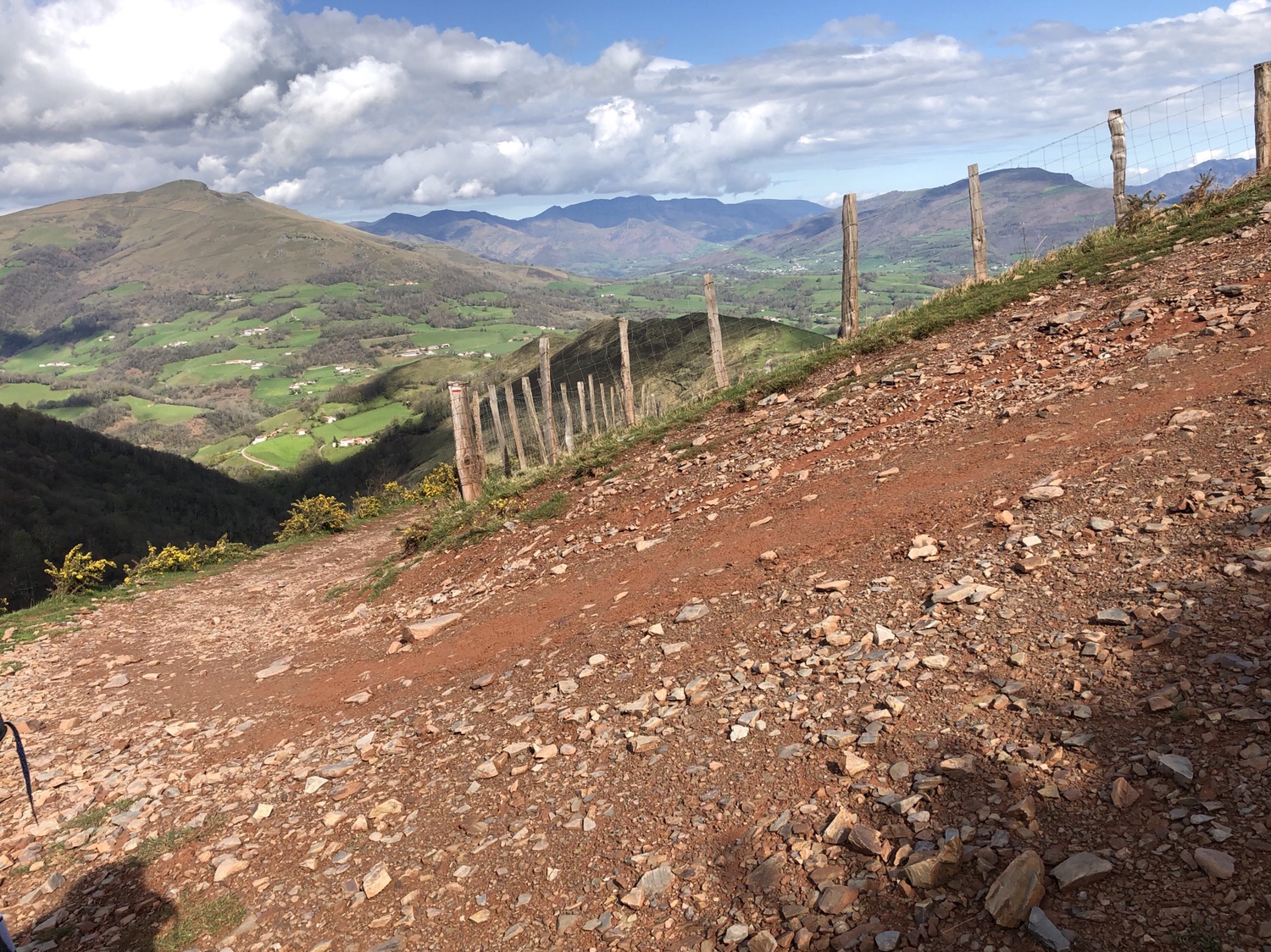 In the dormitory, we quickly negotiate arrangements for sleeping in a common room, and are immediately tolerant of our differences and sensitive to our concerns.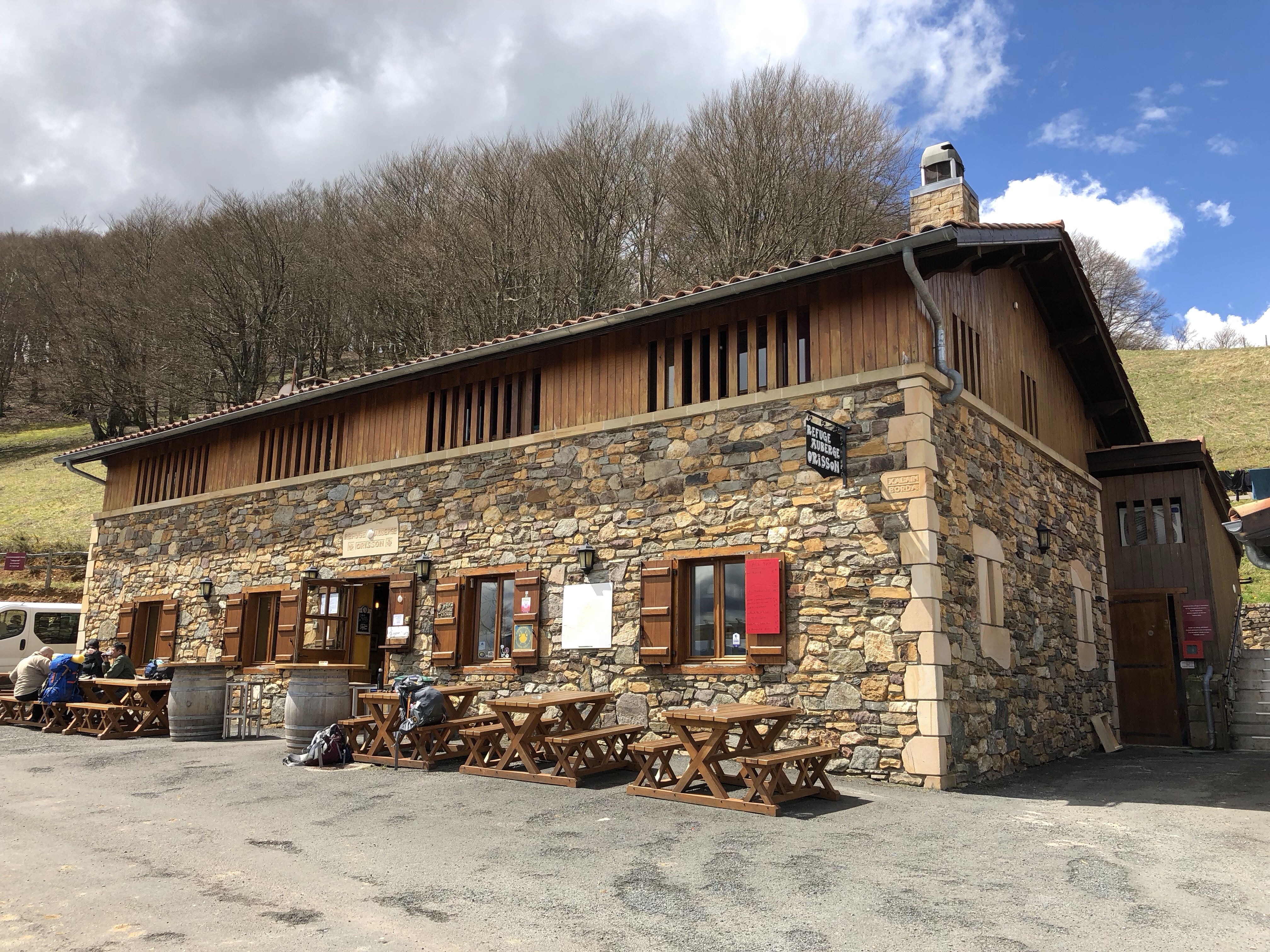 We share stories over dinner and wine, and introduce ourselves publicly. There were some moving stories. For me, this pilgrimage is about gratitude and a sense of awe that we are walking in the footsteps of a thousand years of pilgrims and the thought that that history walks with us.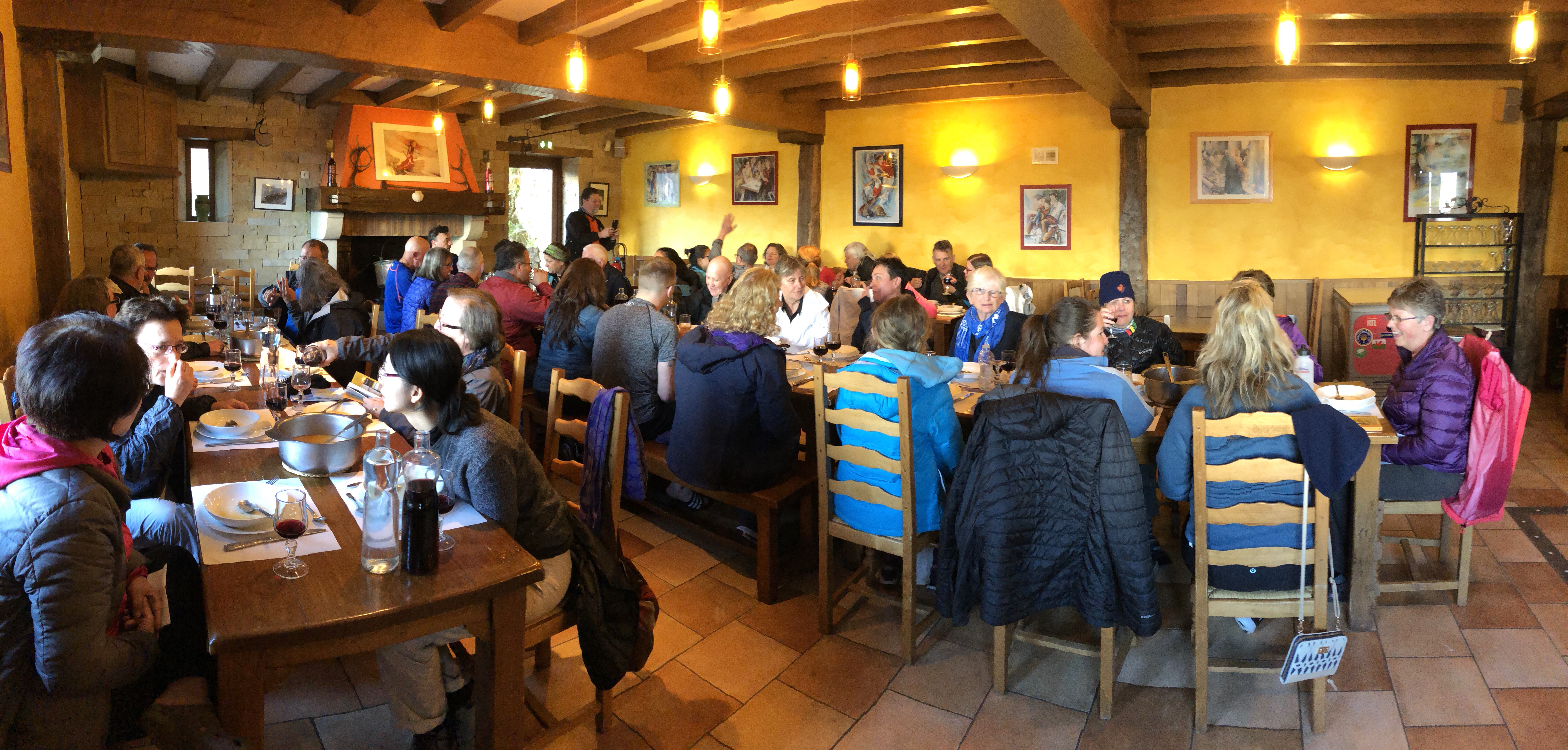 As I looked around that room, I knew that even just one day in, with all our diverse backgrounds, we would — and could —depend on any one of them for help if help was needed, and they on us. Shared adversity brings us together at a basic human level as we are confronted with our strengths and weaknesses stripped bare.
We looked out over the mountains, sobered by the realisation that we had another 600m still to climb, before descending into Spain.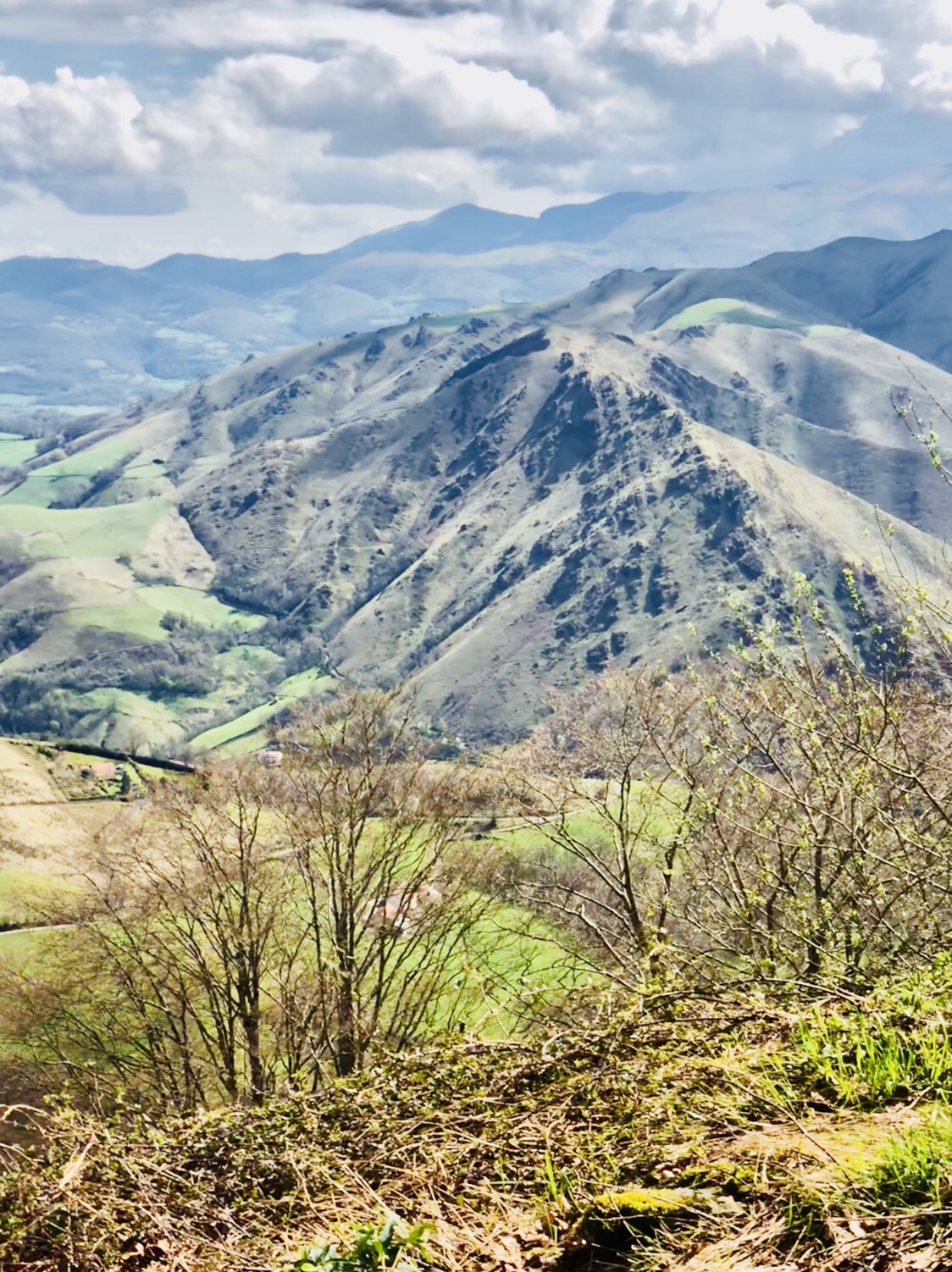 Dawn over the mountains breaks as an explosion of colour, the darkness pierced by the most vivid orange. In the valleys a purple mist hangs, muffling the sound of cow bells. And the mountains roll away in layers of folded rock like a discarded blanket. It is what artists would call 'sublime'.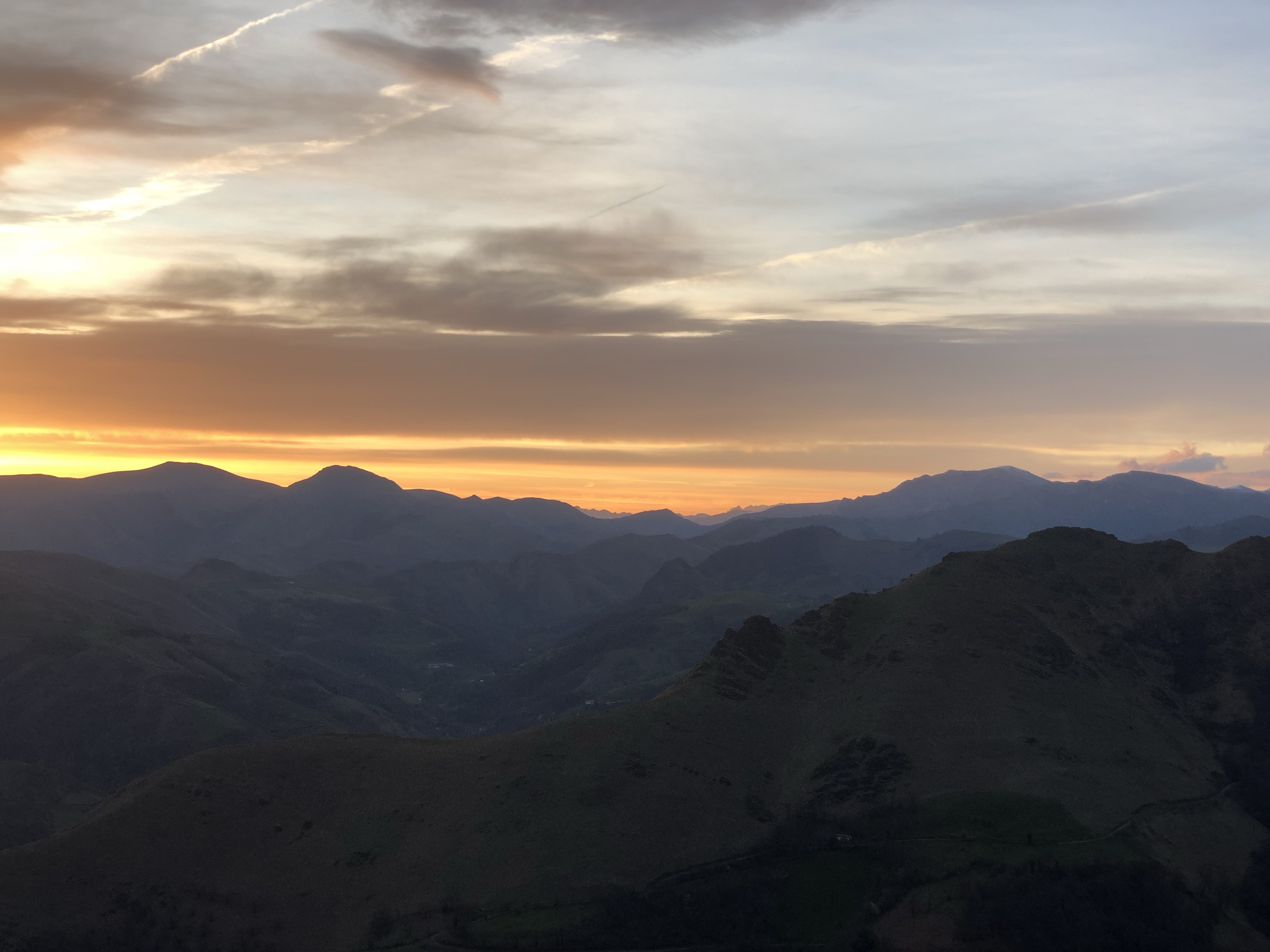 It is here we learn that if you have your head in the clouds you are not reaching high enough. If you aspire to anything, your aspirations must be high enough to be able to look down on the clouds. Up here I felt that even if everything is not sorted yet, the details will resolve in their time. Perspective matters.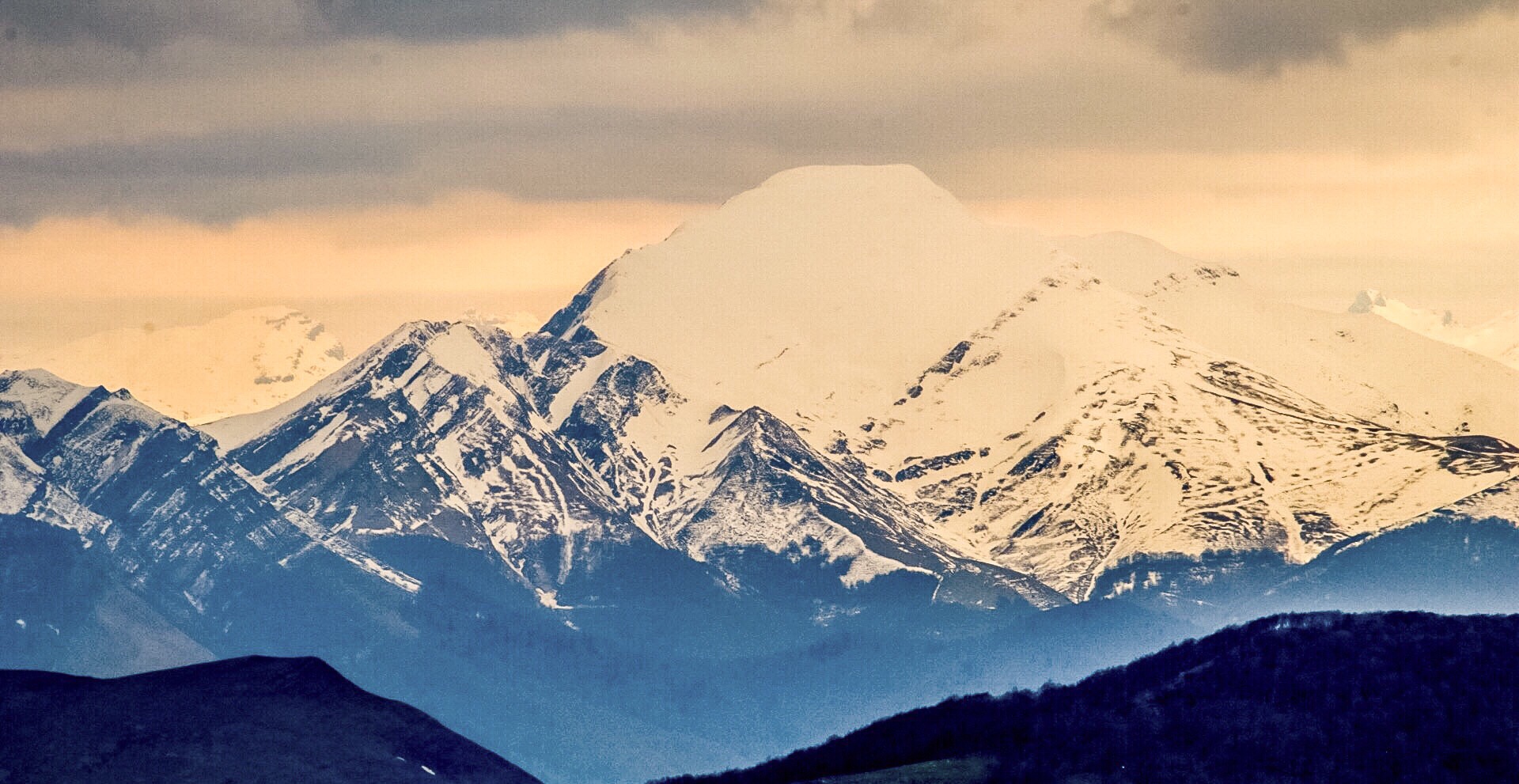 In the meantime, to reach our goal requires us to place one foot in front of the other on solid ground. We were grateful for our trekking poles — our pilgrim staffs, ensuring three points of stable contact before taking the next step.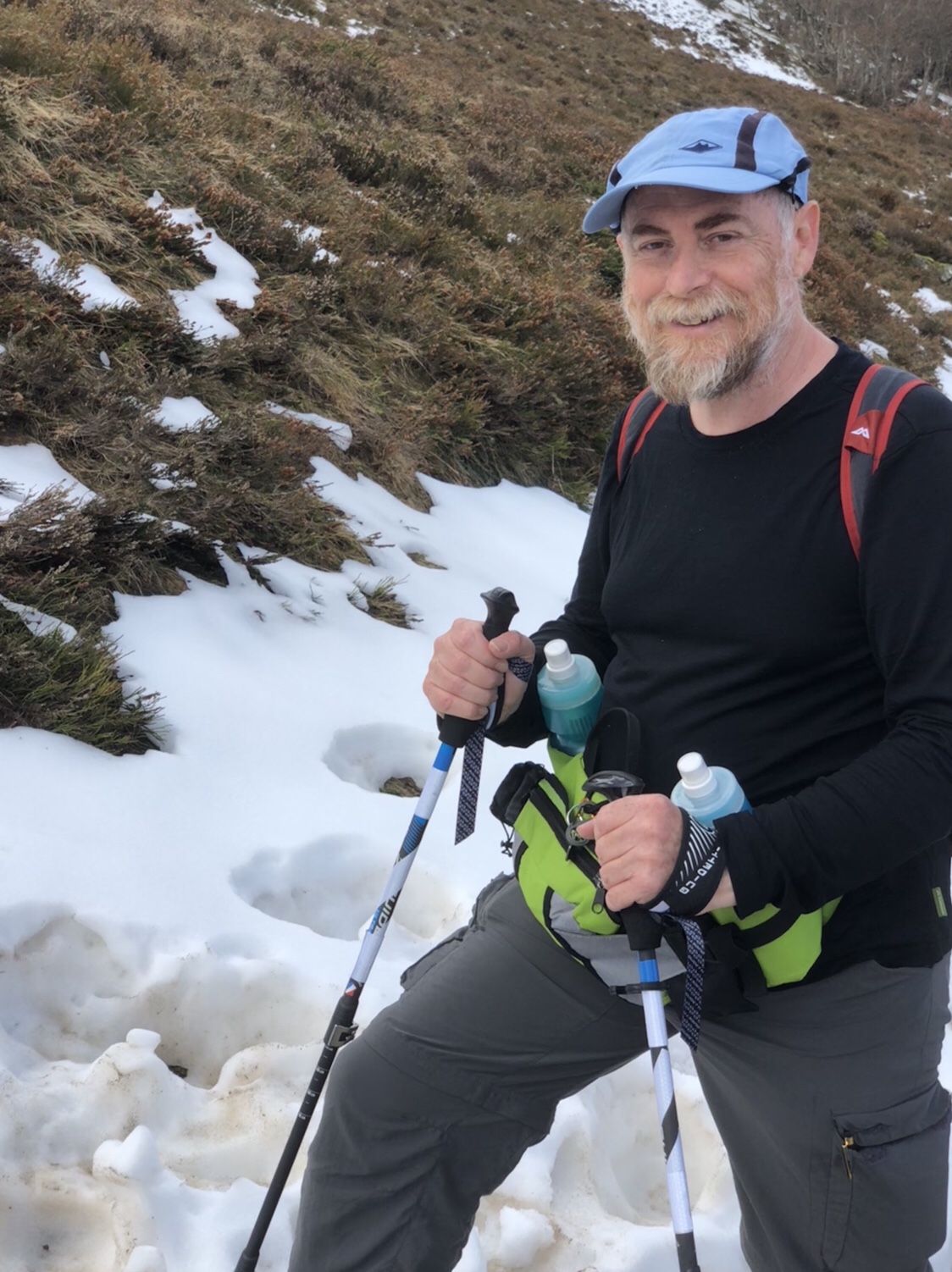 Above and around us countless vultures circled as though waiting for us to falter.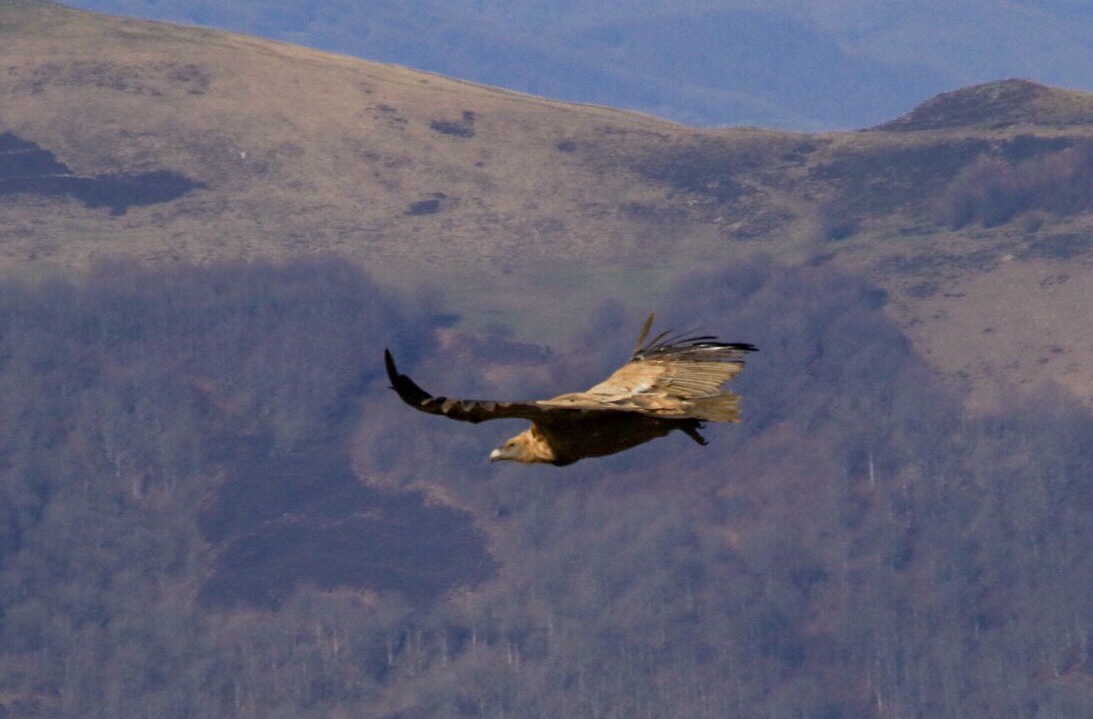 We had been emphatically told by the pilgrim office in St Jean Pied de Port that under no circumstances were we to take the forest track despite the arrows and markings leading that way. It was too treacherous, and we must take the road. But when we got there, we found the road covered in several inches of snow, making it a smooth slippery surface on a steep hill.
And the road was nowhere to be seen.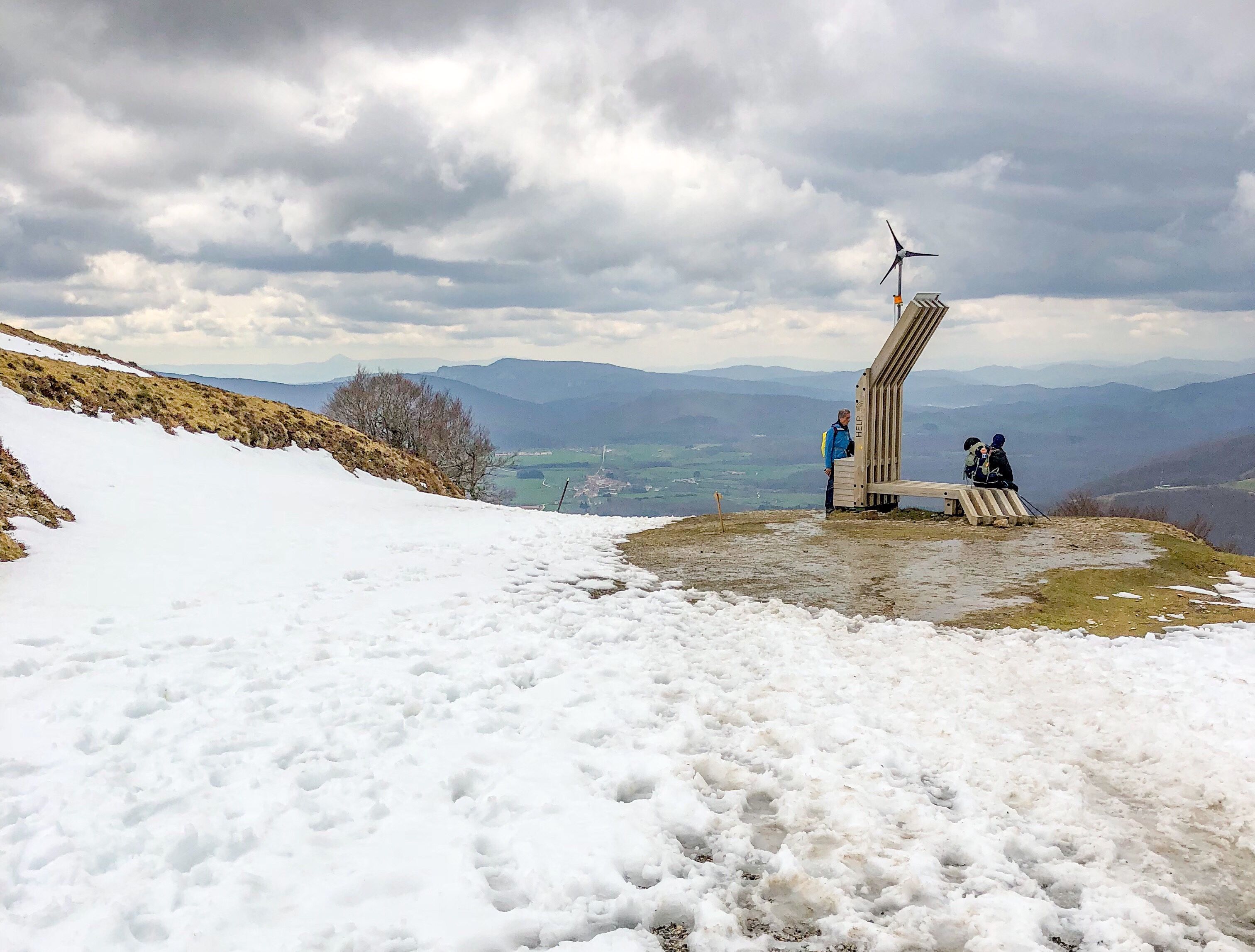 So we were forced to take the 'more dangerous' route. And just to get onto it meant negotiating a considerable embankment with the help of others.
And in this day and age, learning to ask for help is a difficult but necessary lesson.
Water streamed down the path and we picked every step carefully, watching for the rocks that might be more stable than the otherwise soft mud.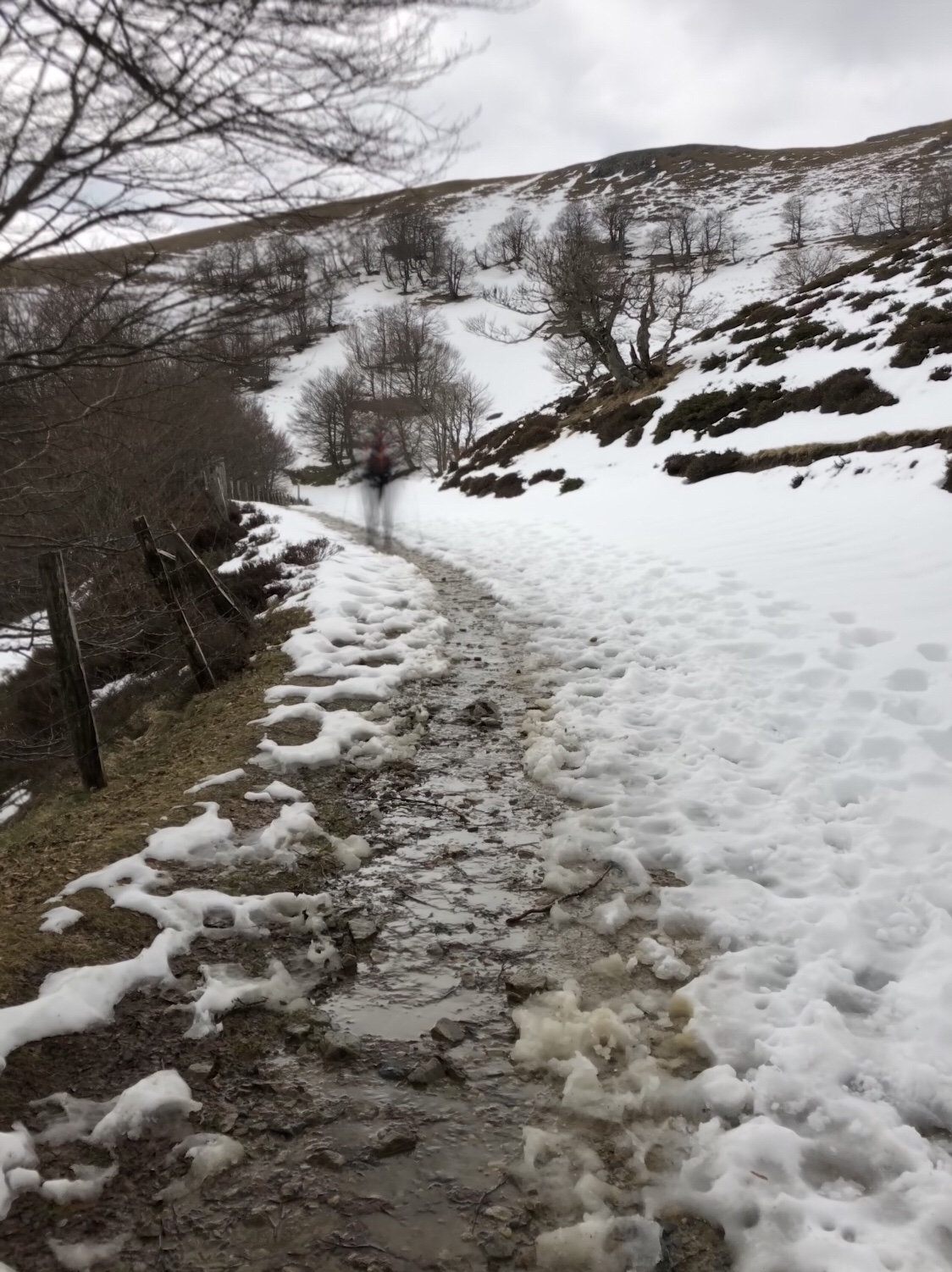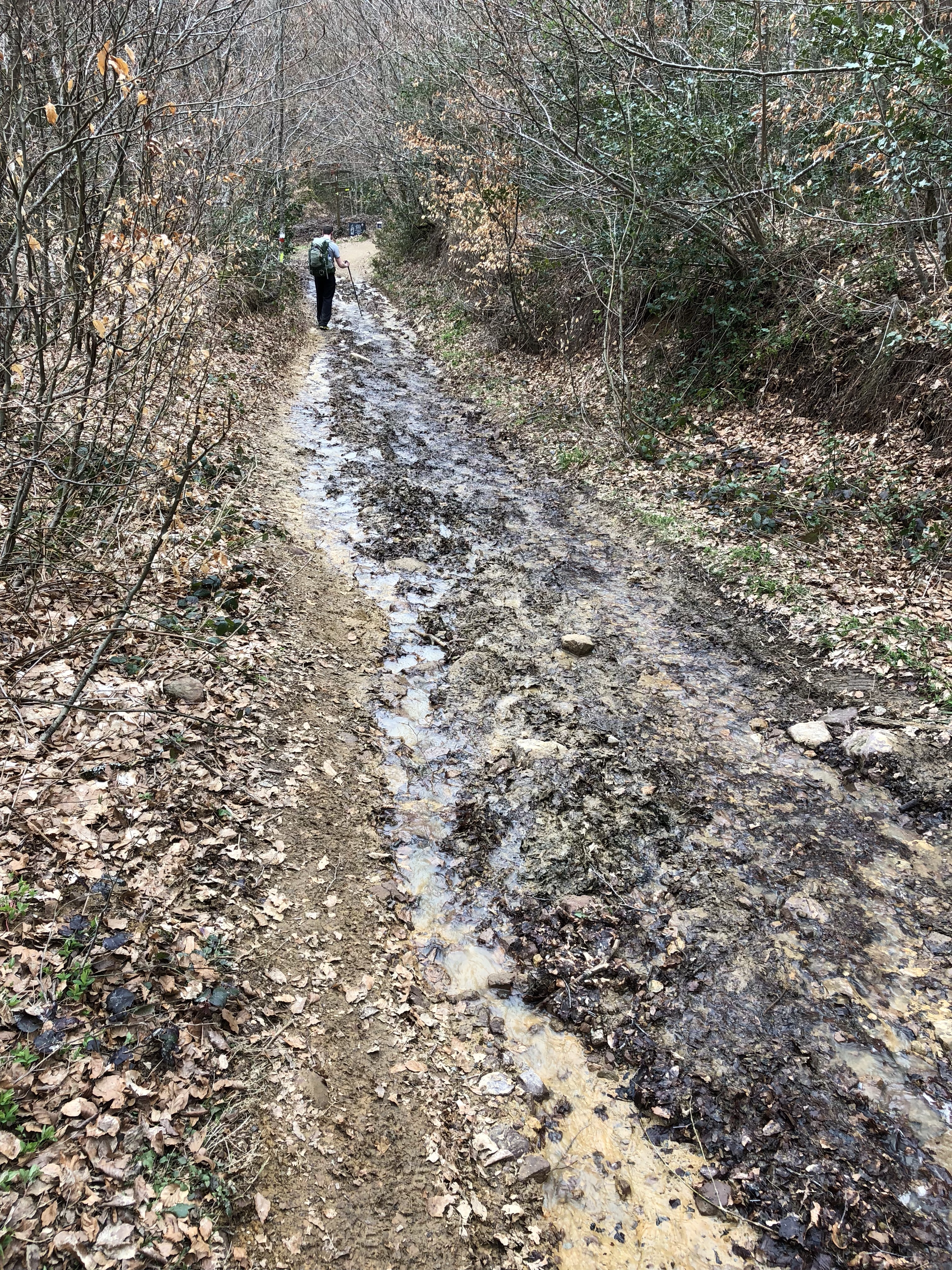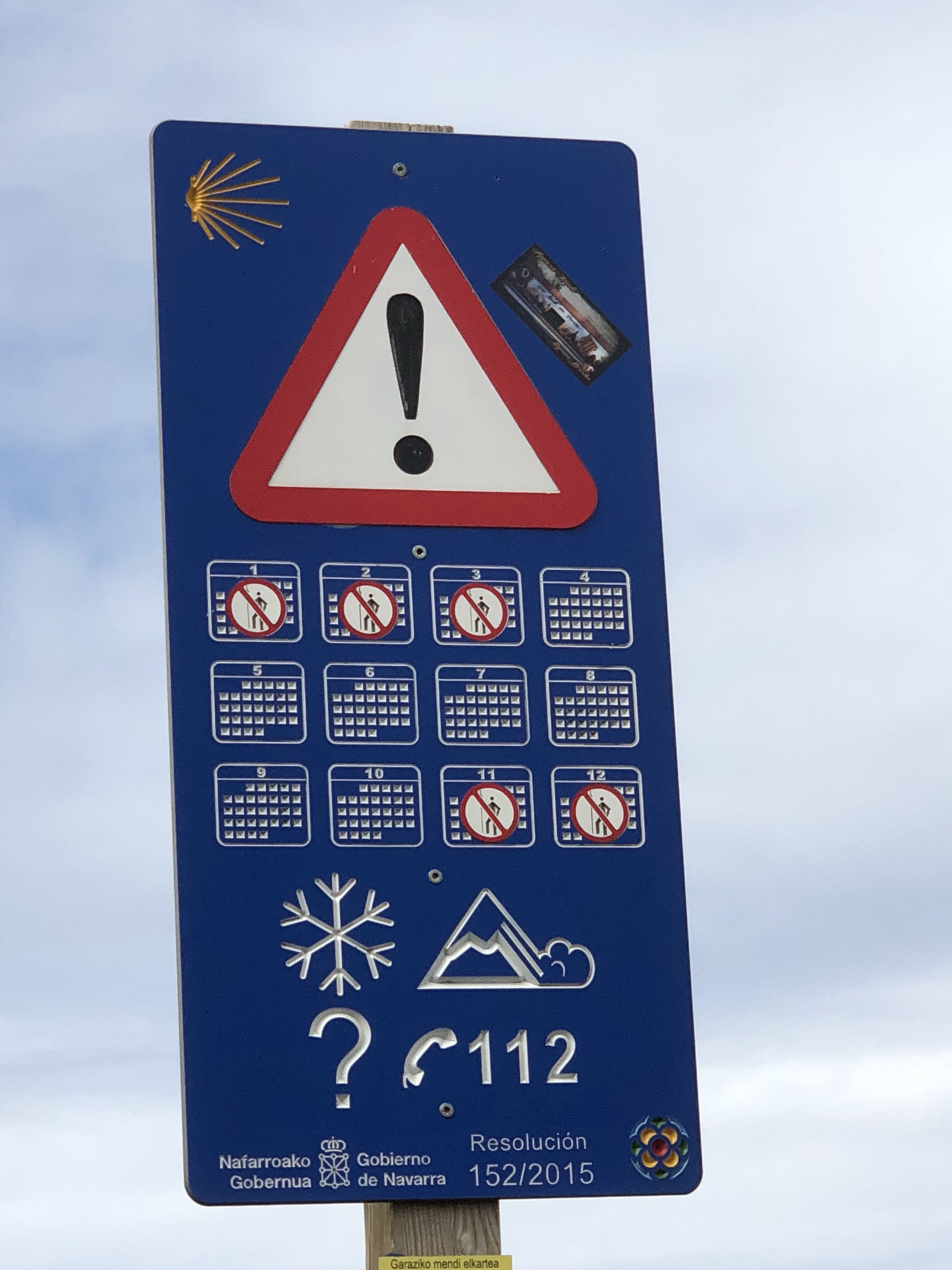 That day, nine people had to be rescued from the path — some had finished their Camino on their first day due to injury.
The mountains presented us with extremes. On the one hand, we struggled to keep our footing in the snow and mud, and on the other, to see the snow covered peaks stretch out into the distance was truly sublime. So by the time we reached Roncesvalles – a C13th monastery – we pilgrims, including we atheist pilgrims, were in need of rest in mind and body. And pilgrims we indeed were.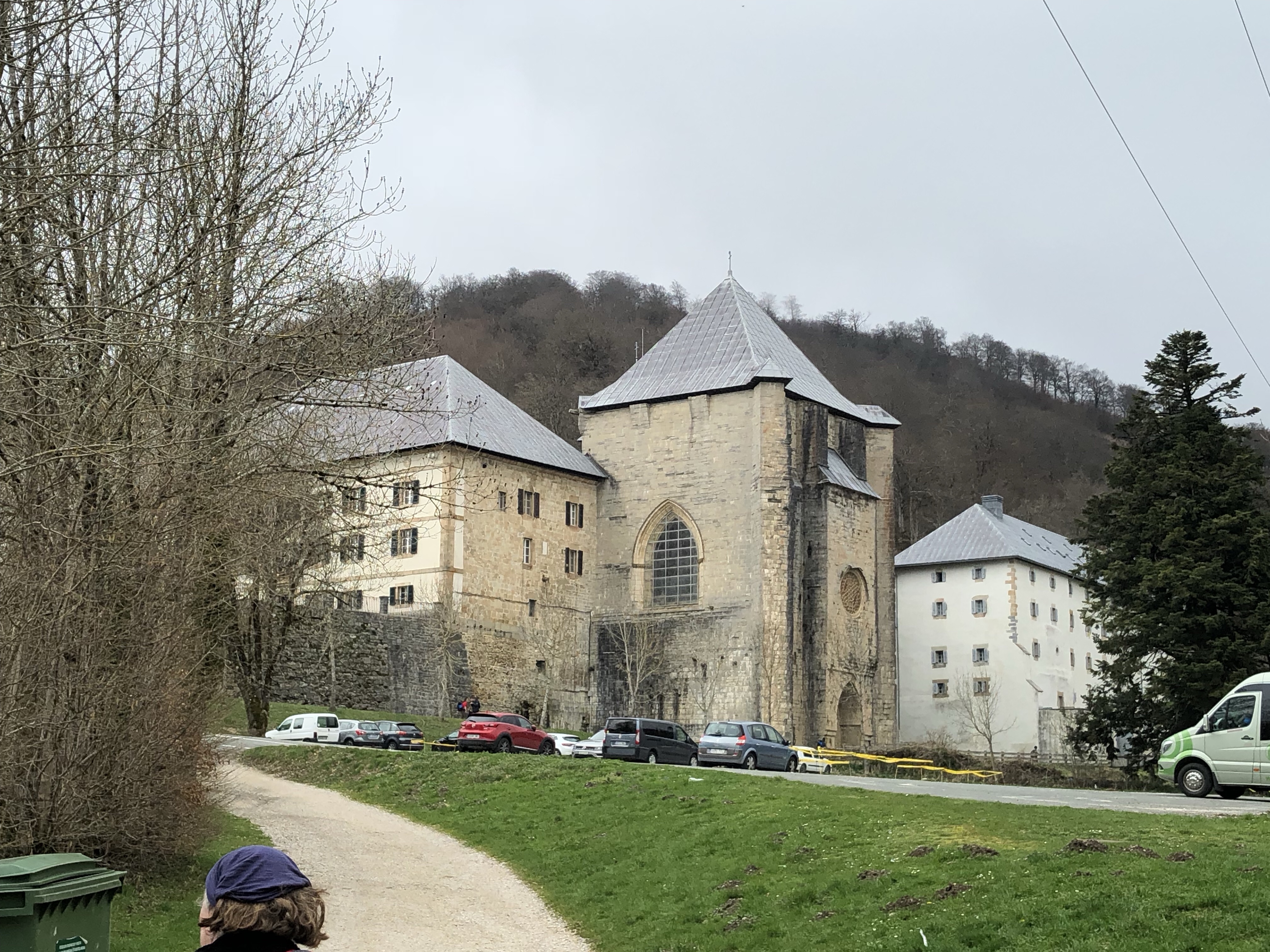 And so the first ordeal is over, and we are able to continue our journey. It was time to have a short day to strengthen mind and body for what lies ahead.
———————