It's easy to romanticise the truckers – 'knights of the road' – as they carry the nation's goods from east to west and back again. There is no doubt they are skilful drivers and their job is a tough one. While these days they have power steering and air conditioning and CCTV to see behind them, it is still a very physical job. I watched one driver in a roadhouse literally jumping on the end of a two-metre-long wheel wrench to ensure everything was still tight after the vibrations on the road.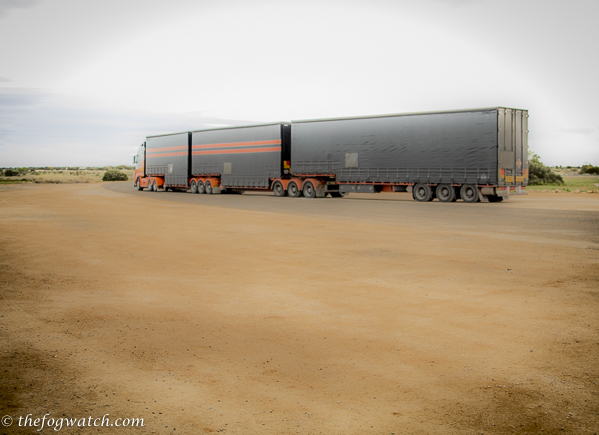 But the real strength is in their mental stamina – being able to keep awake and alert on long boring stretches of road.
Caiguna roadhouse and motel were built to service people travelling to the Perth Commonwealth Games in 1962. It is a good place to stop and stretch before setting out on the 90 mile straight.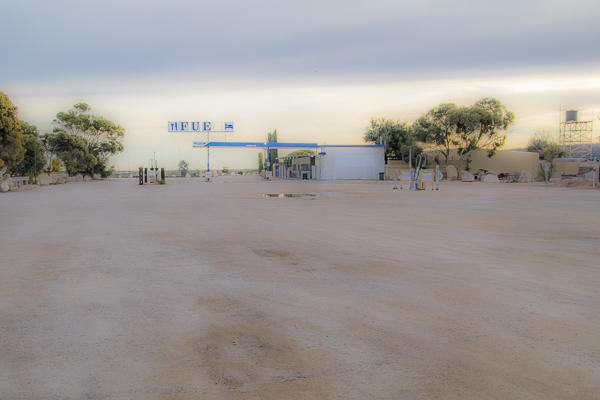 The 90 Mile Straight (roughly 146.6km) between Caiguna and Balladonia is one of the longest straight stretches of road in the world. And this is where you will test your mental stamina. Many times we saw vehicles – including trucks – gradually veering to the edge of the road then straightening up at the last moment, only to repeat the sequence. It is a bit scary driving a small hatchback and watching three-trailer road-trains doing this!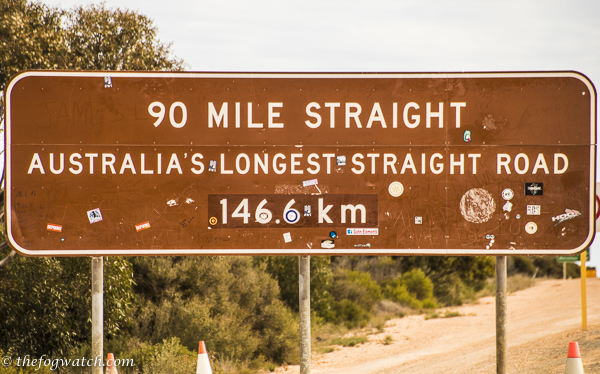 We talked a lot about our forthcoming trip to Europe and the Camino de Santiago pilgrimage. A lot of time and words about why do a pilgrimage, and reviewing and previewing our life together over the past 36 years. And of course we stopped periodically to stretch our legs and take another photo of the straight road 🙂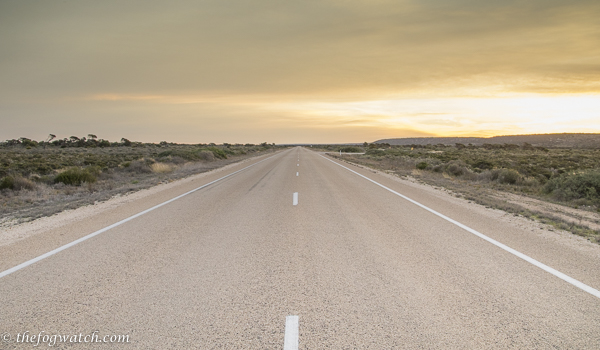 You can have these posts delivered to your in-box by entering your email address and clicking the 'subscribe button to your left, then respond to the confirmation email in your in-box 🙂