From Nullarbor Roadhouse it is easy to see that we are right in the middle of a great plain once covered by ocean. The land is salty and the topsoil is quite thin, making it pretty useless for intensive agriculture. The bedrock beneath is limestone and beneath that is a vast underground sea which forms the artesian basin from which bore water is drawn for use by the few homesteads that operate in this region.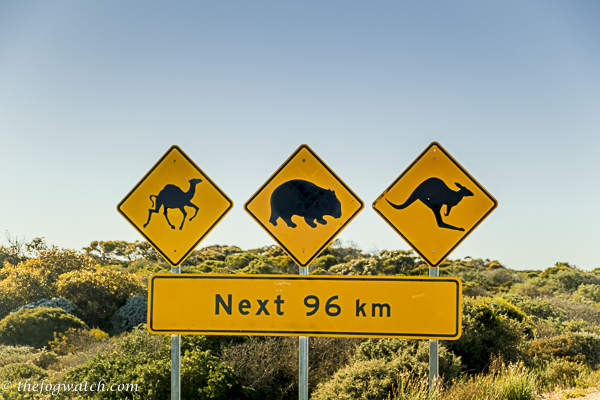 The Plain really gives you a sense of space; a sense of the true scale of this country. And it has its share of surprises.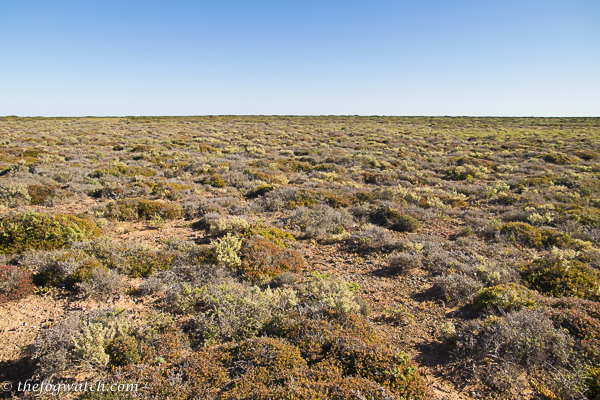 Fast forward (at the speed limit and with due care and respect around road trains) to around 70km west of Nullarbor, where a treat lies in wait. Lookout #1 overlooks the Bunda Cliffs. With a sheer 60-120m (200-400 feet) drop to the southern ocean, these are spectacular to say the least. There are warnings about the unstable cliff edges so it is important to stay within the marked path to the lookout.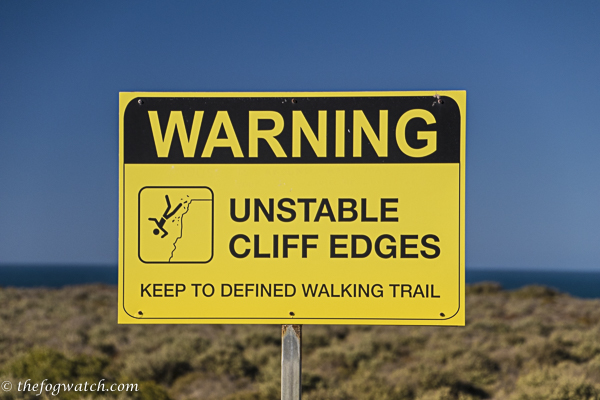 When I first visited many years ago there was only a warning about strong winds and not standing too close to the edge.
And the view is very much worth it!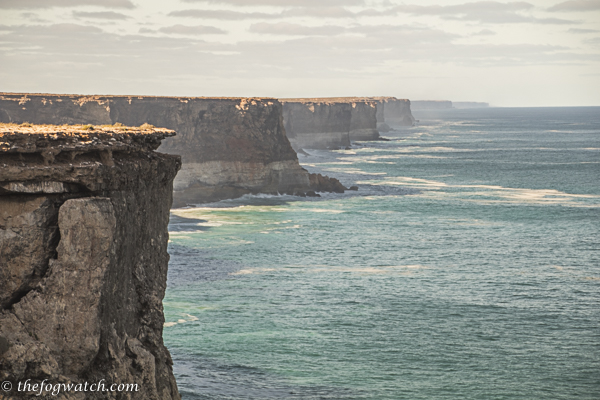 It is quite something to stand there with a cool offshore wind knowing that nothing lies between you and Antarctica. It is like standing on the edge of the world – something I plan to do at a place literally called 'the end of the world' – Finisterre in Spain. The Bunda limestone cliffs form part of the longest uninterrupted line of sea cliffs in the world, running for over 100km.
Around 30km further along to the west is Lookout #2.
Seriously worth a visit!