Borders
Borders are interesting places – they mark a transition – in this case from the State of South Australia to the State of Western Australia. It is a transition of both space and time. Yes, Central Australia has its own timezone – our third time-zone since leaving home. So we are travelling in both space and time 🙂
Unlike many national borders in Europe, there are no mountain ranges or rivers to mark the change. And while no passport is required, there is a quarantine inspection post or checkpoint where your vehicle will be inspected for fresh fruit and vegetables. This is to ensure that parasites and plant diseases are not spread to different agricultural regions within Australia. So it is a biosecurity border and no less important than those borders that require a passport for entry.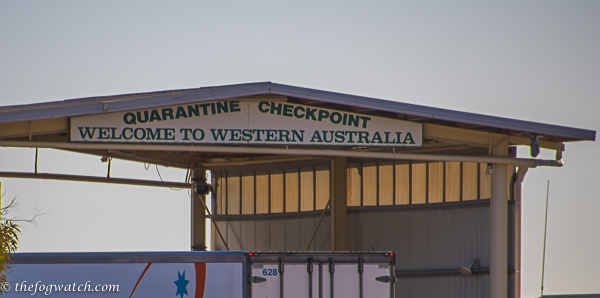 Border Village Motel
This is a place for us to pause, refuel both car and body and to rest for the night at the motel. The Border Village is pretty special because of the sky. The sunset is spectacular, but the real treat comes later.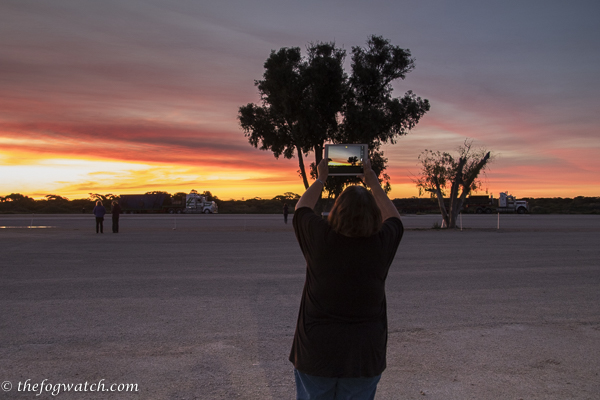 The motel is clean, modern, comfortable and reasonably priced. The cabins are placed in duplexes arranged in a circle and there is an inter-faith travellers' chapel in case you think this may be a God-forsaken place…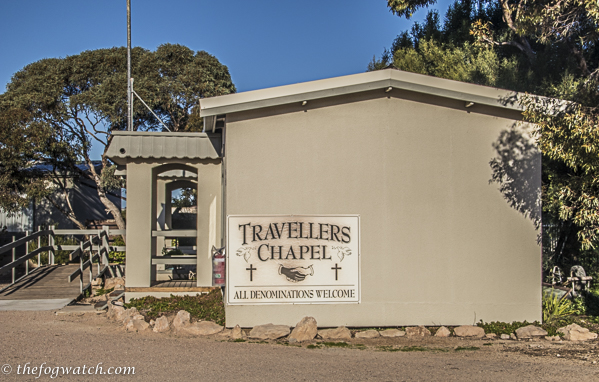 The roadhouse has a bar and restaurant where we had an excellent meal while watching the Australian election count – quite surreal in these desert surroundings!
The Milky Way
The real treat was to come in the evening when the full majesty of the night sky emerged. There are actually just as many stars above a city, but relative light levels mean that we rarely glimpse the night sky with such clarity. The sky was clear over the WA Border and it was time to get the camera out. Using the car roof as a tripod and time delay for the trigger and the lens on its widest setting I set out in the chill evening to capture an imperfect image of the Milky Way.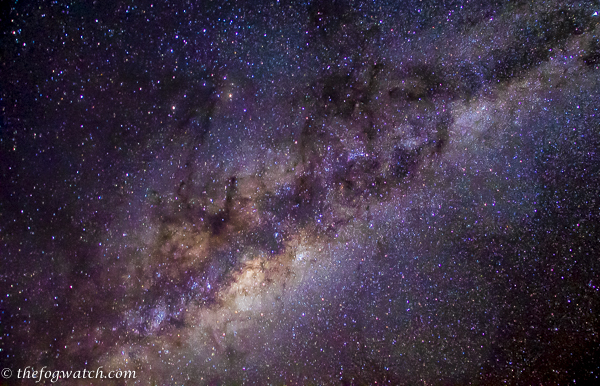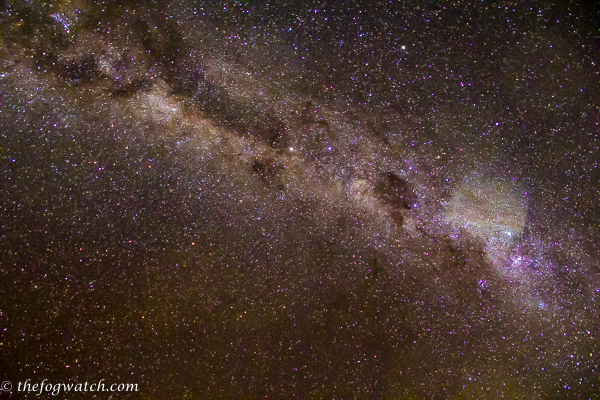 This sight truly deserves the epithets 'awesome' and 'sublime'.
Against this backdrop, it seems that in the morning we went from the sublime to the ridiculous as we took in the full scale of the 'big' kangaroo, named Rooie II which stands about 5metres tall and holds a vegemite jar (formerly painted as a beer can in times past).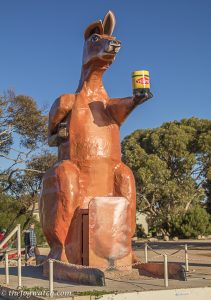 And of course the sign to everywhere…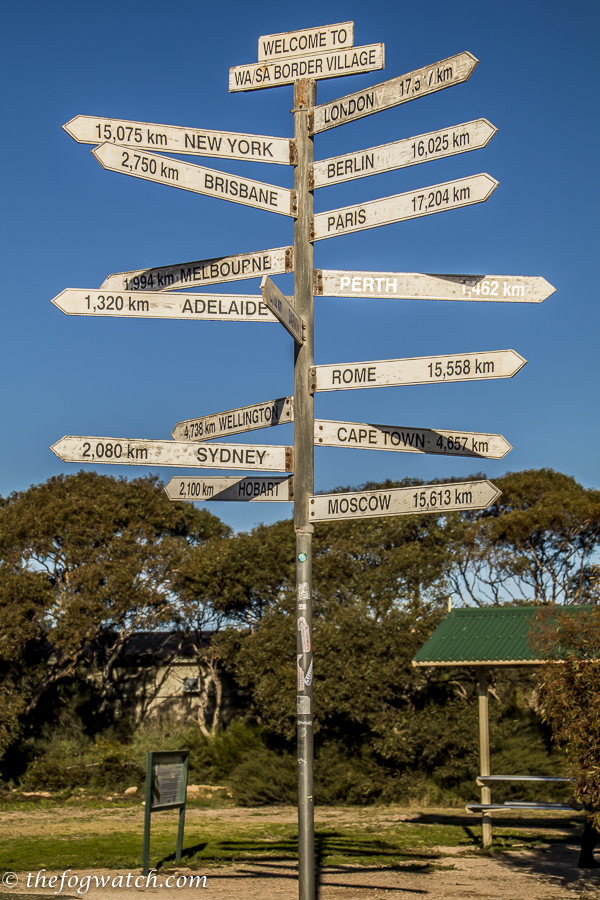 It is a reminder that no matter how far we roam, we are always a measurable distance from home; and that we are a rather special and fragile species on a small rock within a vast universe.