The British Museum is one of my all-time favorites – a place I visit every time I go to London. Each time there is something different that catches my eye or interest. I suppose this reflects my changing interests over time. But really this place has something for everyone.

There is of course the wonderful classical lines of the building itself. Then, once you enter there is the amazing enclosed courtyard which contains the bookshop and cafe, and forms the jumping-off point to take your interests to different times, different parts of the world.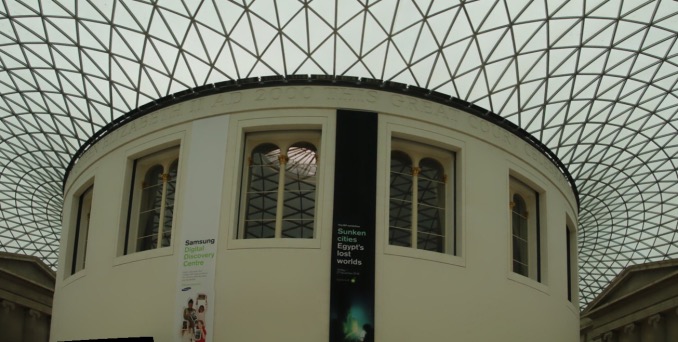 The Egyptian section is wonderful, but this time it was the medieval material that caught our attention – at least initially. The Lewis Chess pieces are fascinating – possibly of Norse heritage, they were found on the Isle of Lewis – I have a replica Lewis chess set at home, and love the very human expressions on the pieces.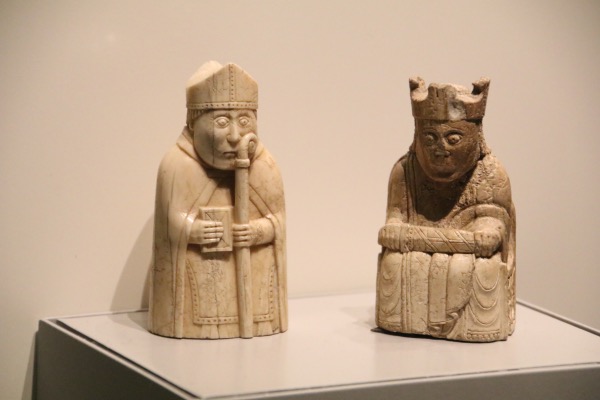 From the Viking period there is a fascinating mask/helmet that is said to amplify sound – so perhaps it meant that someone in command could shout orders, or perhaps it was so that the wearer would seem to have super-human capacity and would subdue enemies with a blood-curdling war cry (perhaps learned from Australian cockatoos(!) ).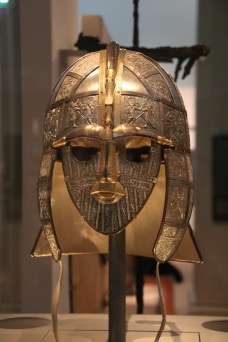 This goblet is made from glass infused with cobalt so it appears green in shadow, but glows red when exposed to light. An amazing piece for its age.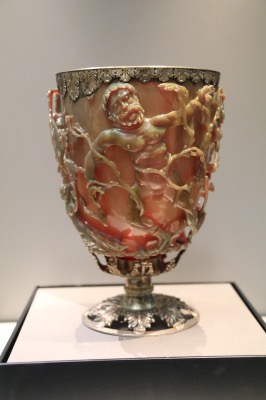 From the period of Roman Britain, there is a hoard of letters sent back by Roman guards on or near Hadrian's Wall. But of particular note is what appears to be an intelligence report on the British – perhaps assessing their capacity to be integrated into the Roman Army. It reads in part:
"The Britons are unprotected by armour. There are very many cavalry. The cavalry do not use swords, nor do the wretched Britons mount in order to throw javelins."
The fragment is a remarkable survival from the period of Roman occupation of Britain, and provides some insight into the Roman's use of intelligence, both to assess their adversary, but also to assess their strengths as potential allies.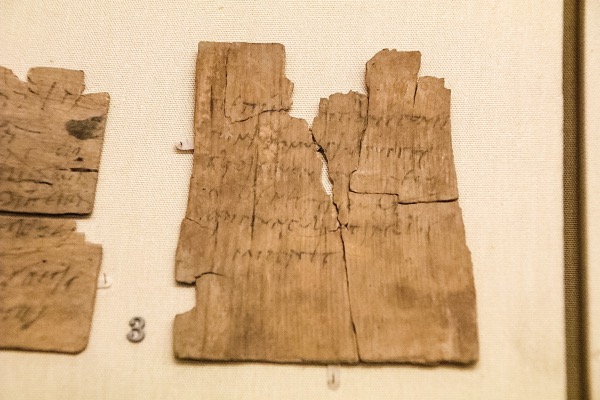 Another remarkable survival is this library of Ashurburnipal king of Assyria. – and with it a 5th century BC account of a massive flood that engulfed the whole land, but one man was pre-warned by the gods to build an ark in which to save the animals.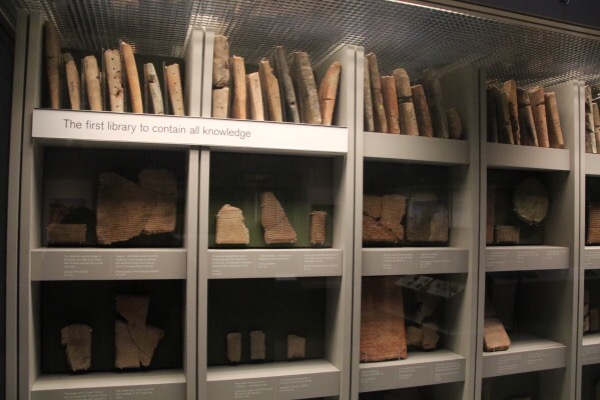 This lends weight to the view that a near global tsunami occurred in ancient times, and that the memory was carried by a range of people's around the Arabian peninsula.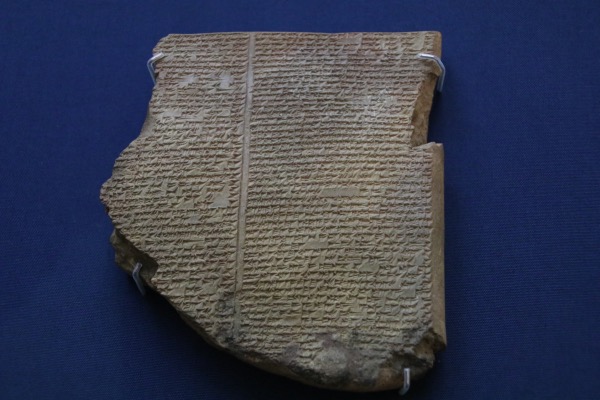 This is part of a new display – a reminder that even if you have visited before, the British Museum is constantly refreshing its displays and is worth re-visiting whenever you visit the UK.