The Old War Office in Whitehall, London was built in 1906 – surprisingly recent given its architectural roots, and stands today, much as it would have looked in the days when T.E. Lawrence (of Arabia) would have Parked his Brough Superior motorcycle out the front during and immediately following WWI.
It is said by Wikipedia to house around 1000 rooms across seven floors, linked by 2.5 miles of corridors. It belonged to the Ministry of Defence – including the period following the disestablishment of the War Office as a Government Department in 1964 – until it's sale on 1 March 2016 to the  Hinduja Group and UHL Developments for conversion into a hotel and luxury apartments. It is estimated to have been sold for around £350m. One can only hope that the refurbishment will be sensitive to the heritage values of this impressive building.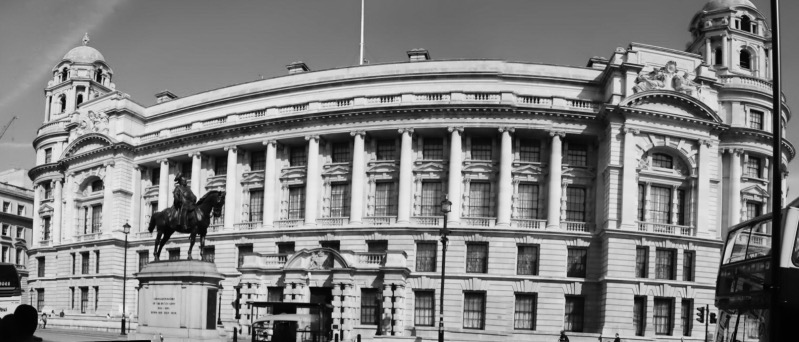 On this visit, I also took the opportunity to take in Churchill's War Rooms – an underground bunker built between the Treasury and Foreign and Commonwealth Office buildings opposite St James' Park. Churchill used this as his wartime office from which he oversaw the conduct of British Forces in WWII. When advised to leave London he responded emphatically that to do so would lower the morale of those who were left in the City.
Hastily constructed, the War Rooms were initially only covered with a layer of soil, until the upper rooms were sealed, reinforced with steel girders and filled with concrete. Even with this reinforcement it would not have withstood a direct hit from a large bomb, but luckily it was never directly bombed.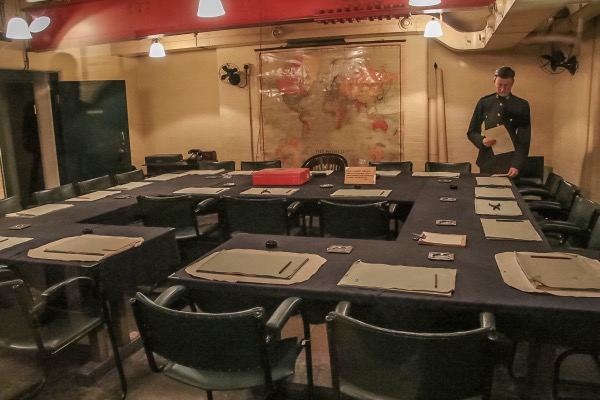 The War Rooms are formed from quite an extensive network of tunnels with rooms leading off on either side. These include the map room, communications room, Churchill's bedroom and dining room, a full kitchen and rooms for the staff supporting the planning and management of operations.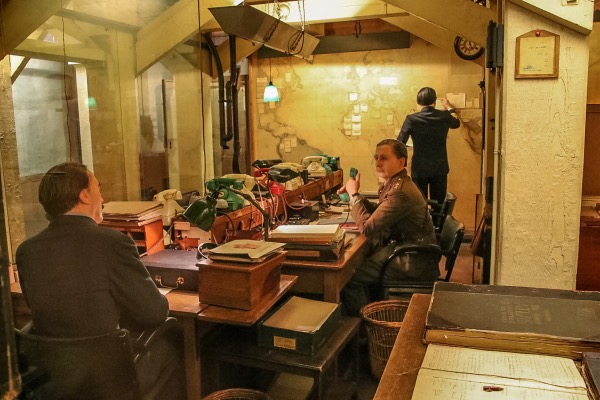 The museum provides an extensive history of Churchill's life suitably peppered with his quotes – including recordings of his speeches. Interestingly, the display also covers Churchill's personal side, including his heavy drinking and abusive treatment of his staff. There is even a note from his wife pointing out the change in his character and particular treatment of a junior officer. It is refreshing to see such candid histories behind significant individuals. The history also points out how devastated Churchill was in losing the Prime Ministership immediately after the war.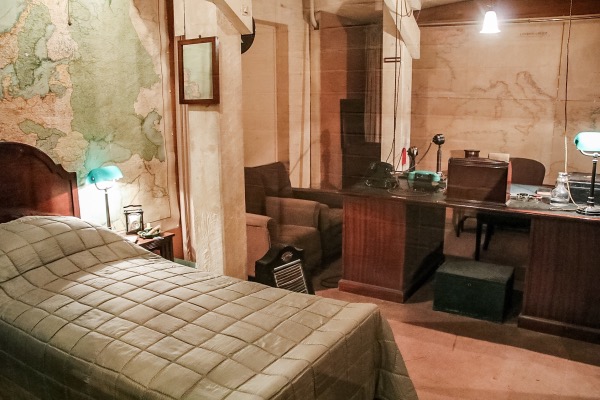 It is well worth visiting this unobtrusive museum in the heart of London.