Exploring Pamplona
They certainly know how to party in Pamplona, though it felt a bit desperate. We heard that Pamplona has festivals just about every week – but I wasn't sure if it was there for the locals or in an effort to bring in the tourists. We were up early to explore and found a band wandering the streets like a kind of hangover/wake-up call 😀
We found a new pension – Pension Azuara – much nicer  for the same price, so we dropped our bags off to check-in later.
Visiting the cathedral, we were struck by the spectacular altar and side chapels. We met up with Dennis and Kim a couple of fellow Aussies we had first met in Orrisson – they stayed for the latin mass, while we went to check out the near-empty Navarre Museum.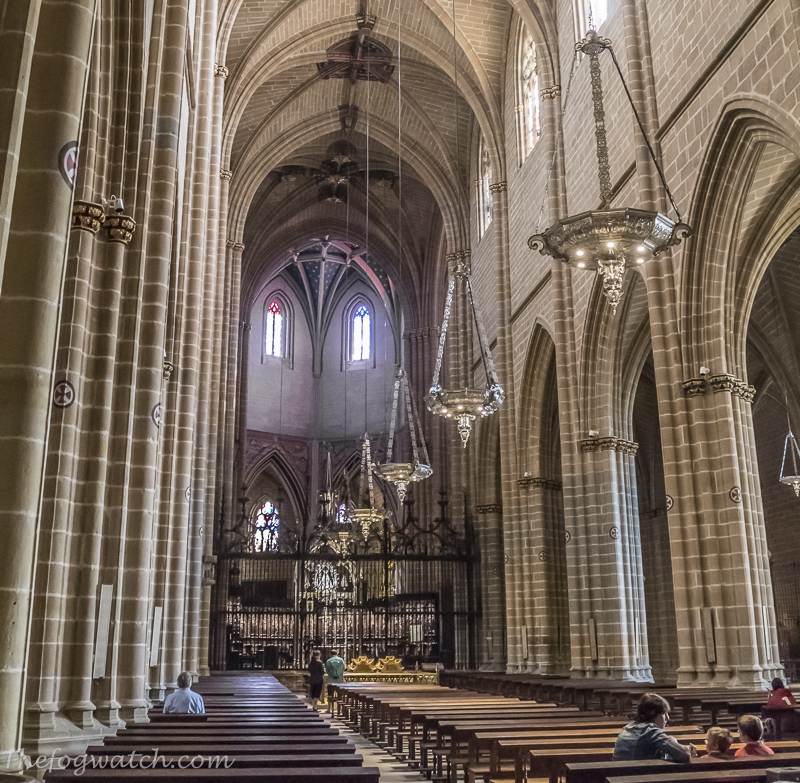 There were wonderful Roman mosaics, and palaeolithic to neolithic artefacts, as well as many items from the Bronze Age. The Roman material included incredible glassware and domestic items. There was also a great collection of medieval frescoes. Then there were Baroque paintings, as well as a famous painting by Goya.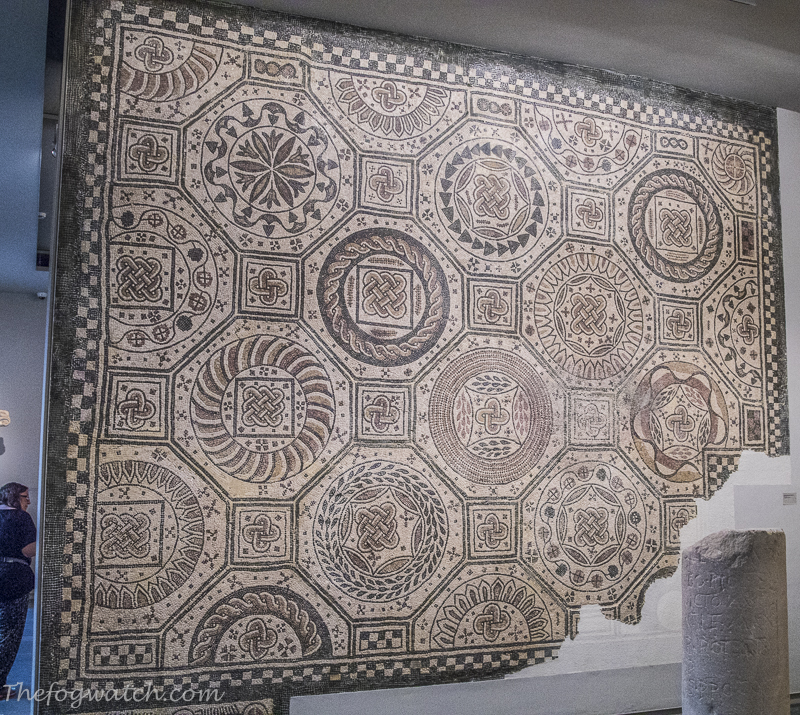 On a more prosaic note, we had passed a German pilgrim who wore a really practical waist bag (bum bag) – and sure enough, we found the same bag in Pamplona. A quick check showed that the camera would fit, along with two bottles of water, so we could walk and drink without having to remove the packs or do an awkward reach.
A theological discussion
Over lunch, we had an amazing theological discussion with two other pilgrims in a local cafe – a German and an American. It was one of those moments when it seemed appropriate to join a discussion with a couple of complete strangers. But, of course, on the Camino, there are no strangers… One pilgrim suggested that we humans are imperfect beings, but that we are to strive towards living in the manner exemplified by the perfect Christ.
The German philosopher Martin Heidegger observed a similar proposition, noting the gap between the human condition and the ideals towards which we reach. Perhaps that was what was meant by the material world versus the spiritual world. I remarked that this striving describes Heidegger's distinction between Being and being, in which the former is an ideal version of ourselves, the latter, being-in-the-world. For Heidegger, the human condition is about working towards what he called absolute geist or absolute spirit. The object is not to reach this goal, for that would show a failure of imagination, but the important thing is to keep that goal in mind, no matter how imperfect we are. It was a very enjoyable and good natured discussion and a wonderful sharing of ideas.
It is interesting how quickly pilgrims on the Camino get past the trivia and into real ideas. It also demonstrates how irrelevant are the usual conversation openings of place, career or material possessions as markers for identity. Instead, an exchange of first names, country, and state of well-being suffices before entering much deeper territory normally reserved only for close friends.
Back to reality
We finished our coffee, and soon it was time to check-in to the Pension for a shower, change, and then out to find a laundromat.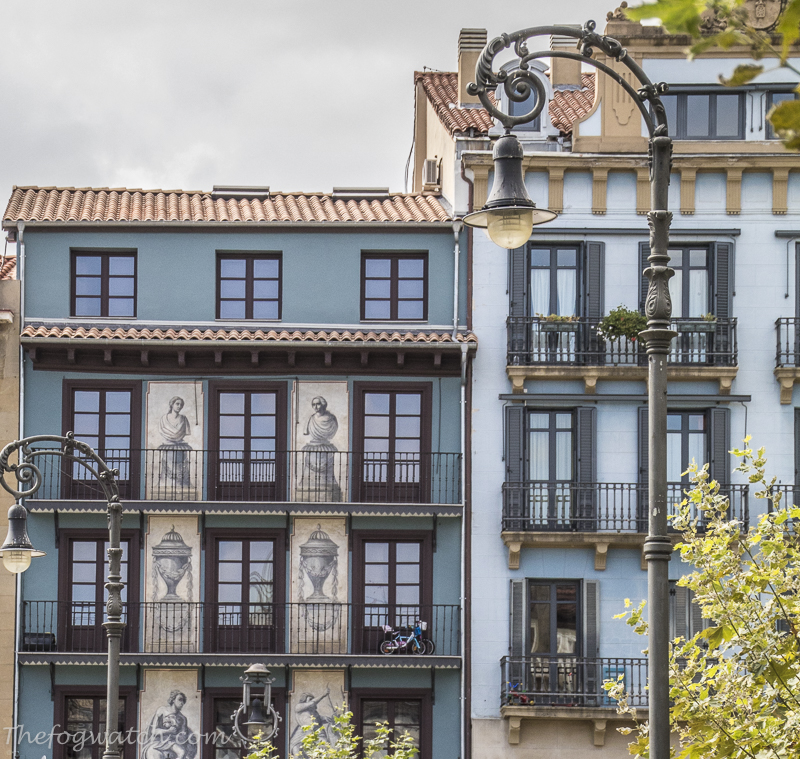 I had some angst about Zariquiegue – only 10 beds and it would be too far to the next place if it was full. I consulted with the Australian Pilgrims on the Camino Facebook group and quickly received reassurance that we would be okay. So I phoned ahead and booked two beds, and planned to send our bags ahead.
And so to sleep.
________________________________________
INDEX – If you wish to follow our journey from the beginning, or jump in to any of the Camino posts,
here is a link to the index page – which can also be found in the navigation bar at the top of this blog
________________________________________