I had heard rumours of a so-called secret pilgrim, or hidden pilgrim, from the concierge at our hotel in Santiago. It was all a bit cryptic, so I decided to find out more. But first, it was time to visit the museum and tour the cathedral – including hugging the Saint.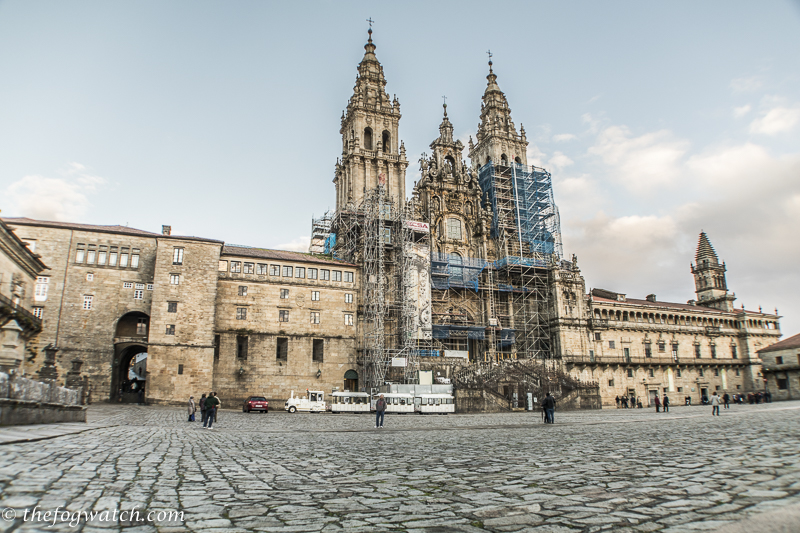 This latter is another pilgrim tradition. Saint James' relics are contained in a large life-sized reliquary in the cathedral. And by climbing the stairs behind the altar and under the watchful gaze of a member of the clergy (no selfies allowed) you can embrace the jewel-encrusted golden reliquary.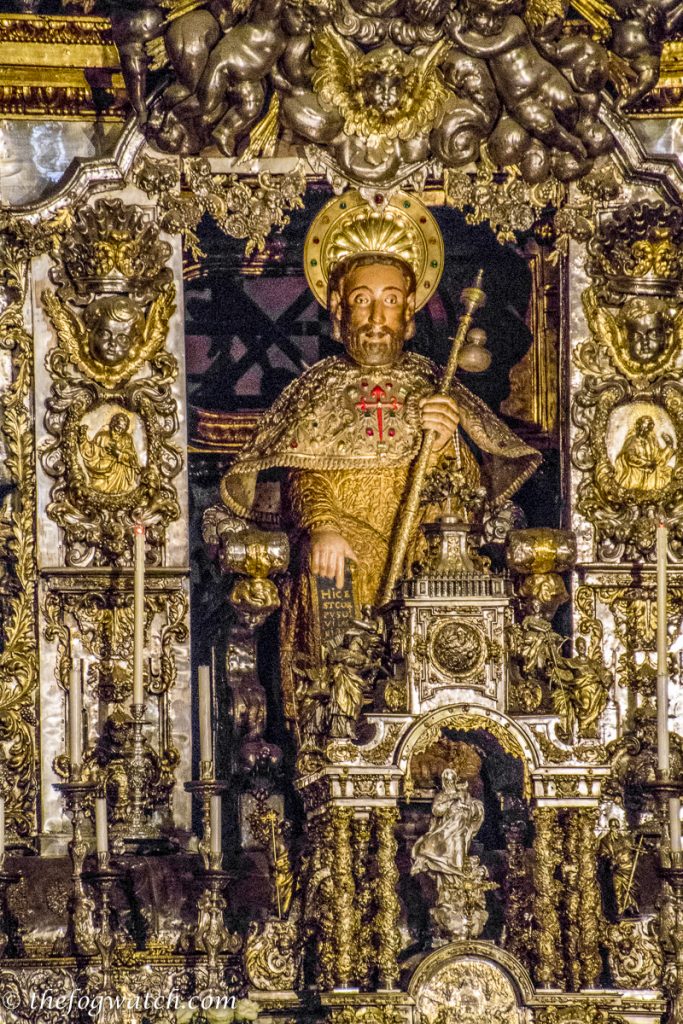 And then we explored the rest of the Cathedral, finding niches and side rooms richly decorated with Camino symbolism.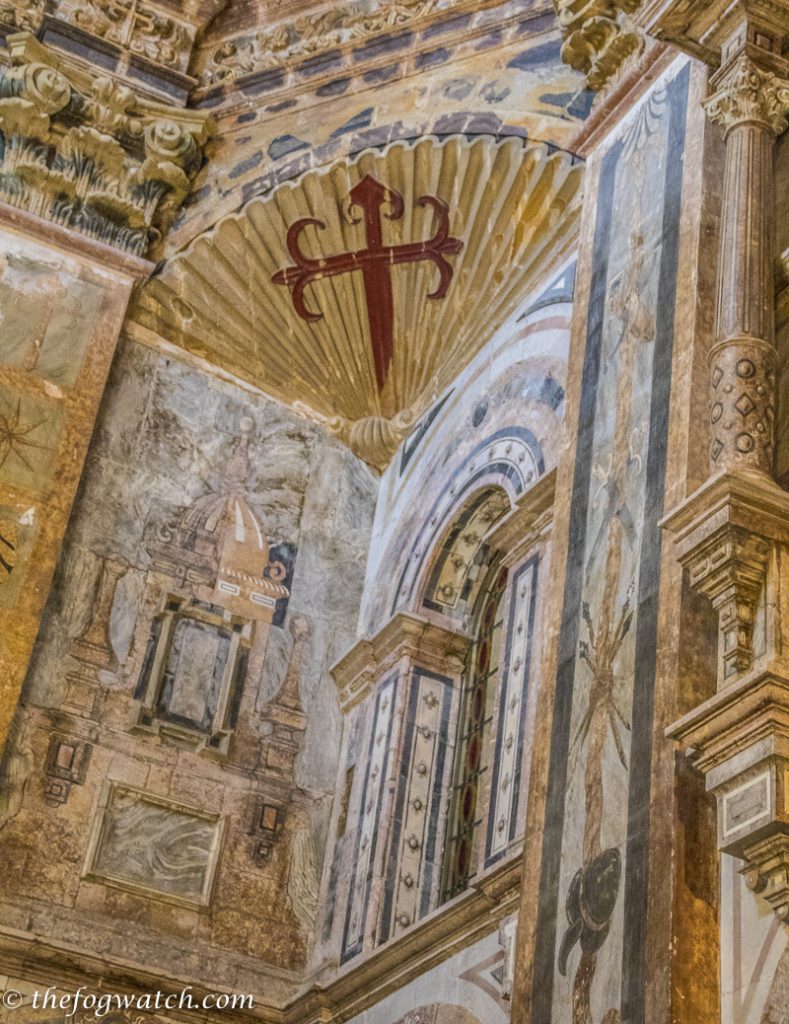 The Cathedral museum, housed in the former Benedictine monastery next door – was the very monastery from which Dom Salvado came to Perth in Western Australia to found New Norcia – itself the subject of an Australian pilgrimage route. The museum held a wide range of art objects and religious objects – chalices and the like, and statues formerly mounted on the Cathedral, and a couple of spare Botafumieros that have been used over the past few centuries.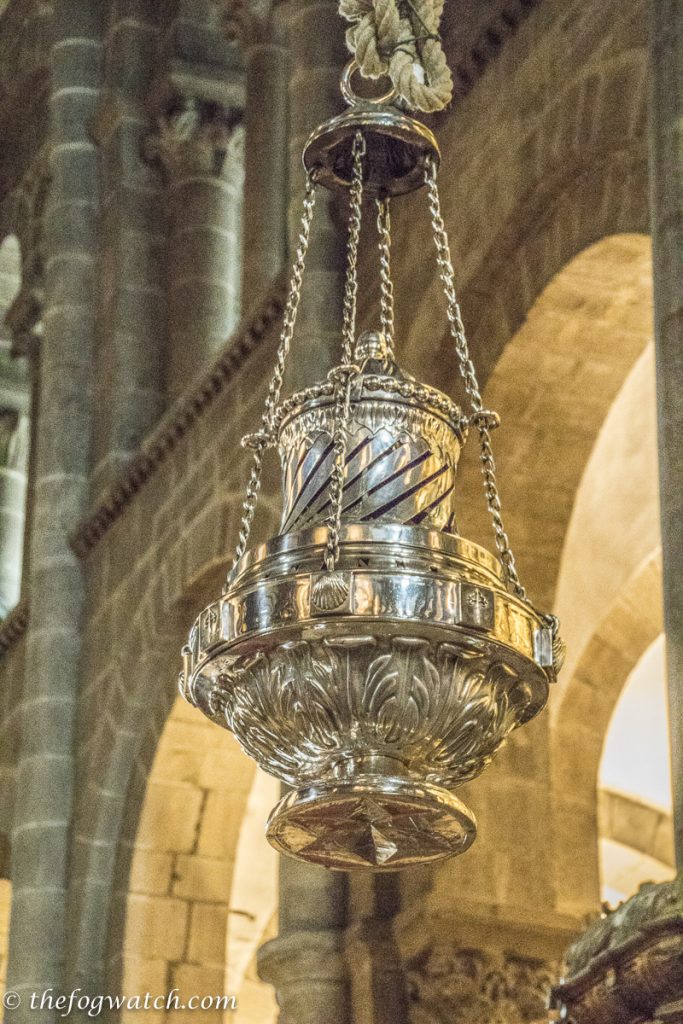 We met up with Camino friends Dekel and Jack once again. They had walked to Finiserre and Muxia and had returned to Santiago before departing back to the UK. We shared a wonderful meal and drinks with them before parting. It is definitely worth hanging around in Santiago for a few days to meet up with those wonderful people we had met along the way.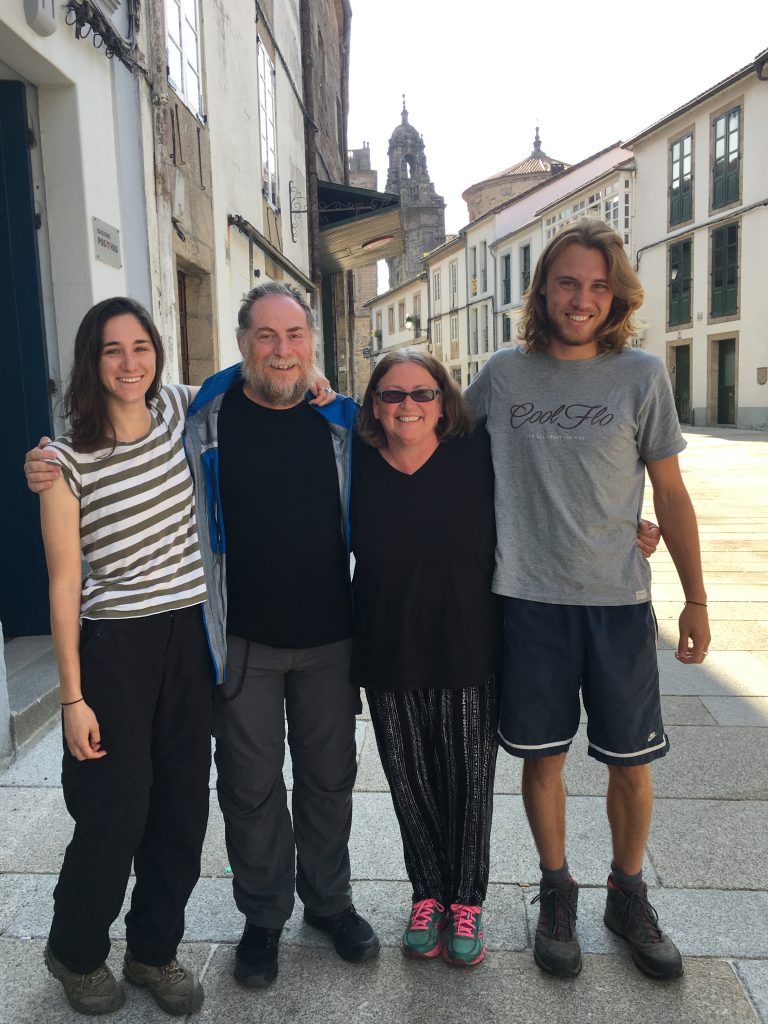 Later in the evening, it was time to seek out the hidden pilgrim. He was a shadowy figure, only seen at night. And there is a story attached.
Legend has it, that centuries ago a monk fell in love with a nun and planned to elope. He told her he would dress as a pilgrim (great disguise as there would have been thousands of pilgrims as they are today), but at the appointed hour she didn't show, so he appears every night hoping for her to turn up. It is, of course, a trick of the shadows formed by the base of the lightning conductor and his staff is the shadow if the support column for the Berenguela clock tower – but it makes for a good romantic – even gothic – story! It was made all the better for the late evening gloom and the rain that fell steadily throughout my search for the pilgrim.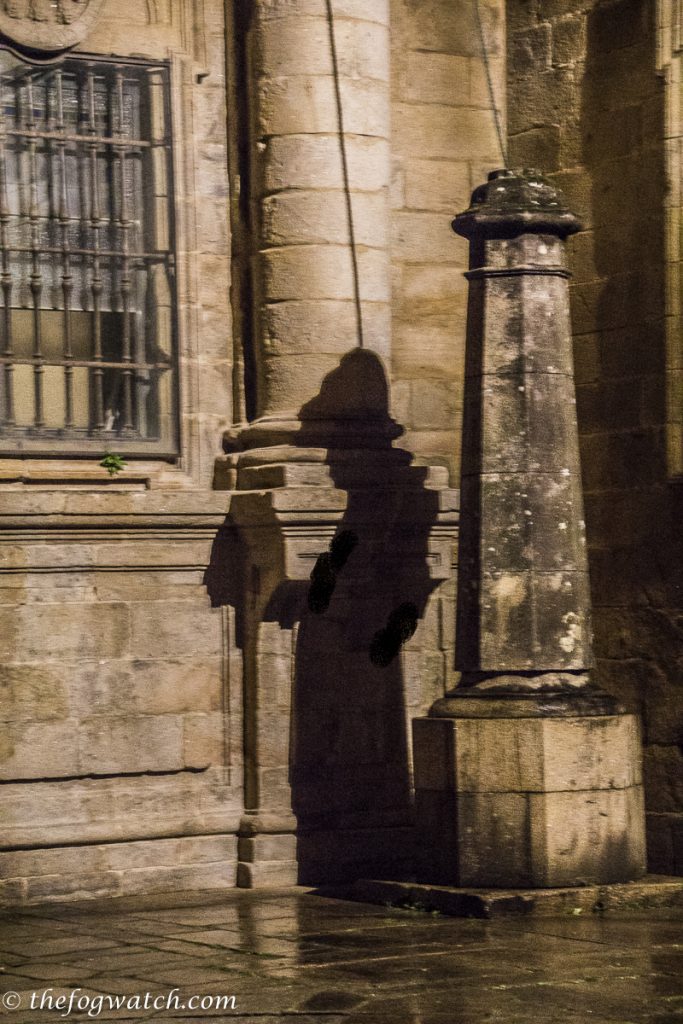 It was time to celebrate with a Tarte de Santiago – the famous Galician almond cake that provided excellent sustenance along our journey. We would not be eating many more of these once we left Spain, so it seemed a fitting conclusion to our Camino. Next stop Madrid, then Rome!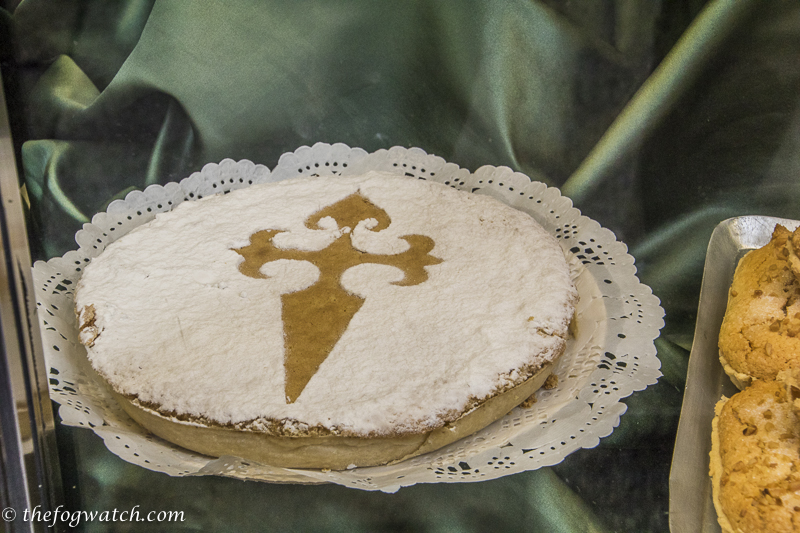 ________________________________________
INDEX – If you wish to follow our journey from the start, or jump in to any of the Camino posts,
here is a link to the index page – also found in the navigation bar at the top of this blog
________________________________________
Why not have these posts delivered to your in-box? Just enter your email address and click the 'subscribe' button in the left margin, and don't forget to respond to the confirmation email in your in-box 🙂