Our preparations have begun in earnest for our stroll across northern Spain later in the year. When I say stroll, 800km is probably a bit more than a stroll and so a bit of training is called for.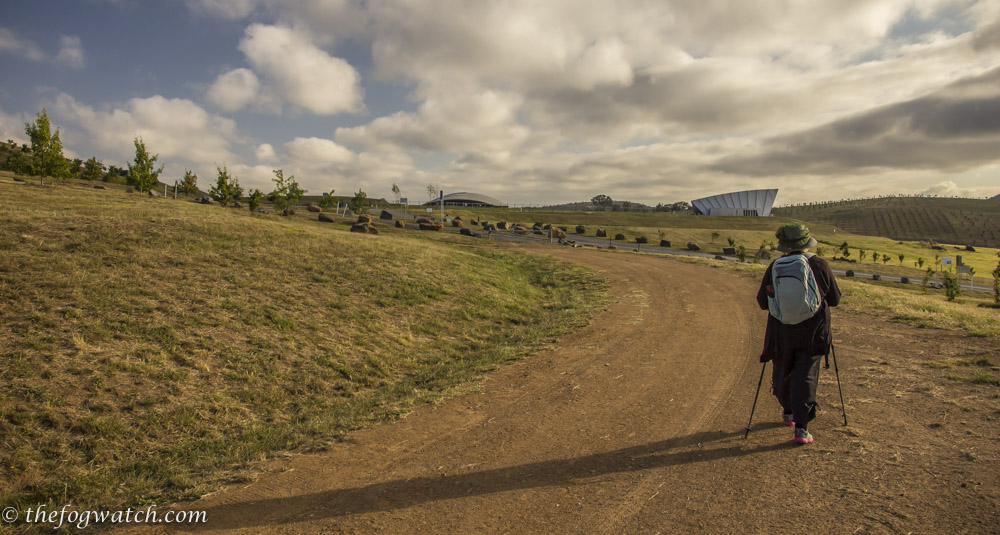 Living in Canberra's south-west I have easy access to the Weston Ponds – a storm water sump that has been set up to look nice for the new suburbs being built around them. And this has brought in the water birds – including ibis and blue herons, several species of duck, masked lapwings and many other photogenic birds. So for a while, I have been grabbing the camera at Dawn and going for photo-walks (I never liked the idea of exercise for its own sake).
But with our sights set on Santiago de Compostella it's time to get serious in order to give ourselves the best chance of completing the walk. So, a while ago we set ourselves the goal of building up to walking to the National Arboretum around 6.5km away and return – 13km round trip.
A few days ago we found the side entrance near the pine forest and today for the first time completed the walk – rewarding ourselves with coffee and croissant at the Arboretum cafe before returning home.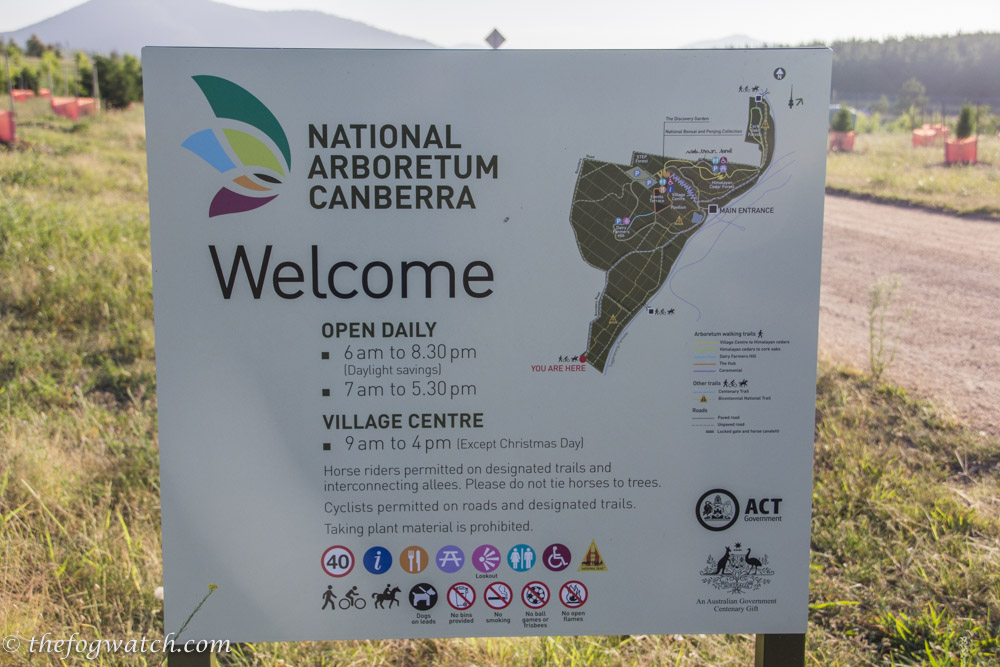 With walking 5-10km per day, I noticed subtle changes beginning to occur – the walks became easier, I could handle the Summer heat better, and gradually I began losing a bit of the spare tyre around my waist – although my weight hadn't changed. But I did get a strong sense that walking is what the body is built to do best.
And I had time to take in the sights and sounds around me – the light at Dawn is spectacular with the Sun's rays streaming through the pine forest.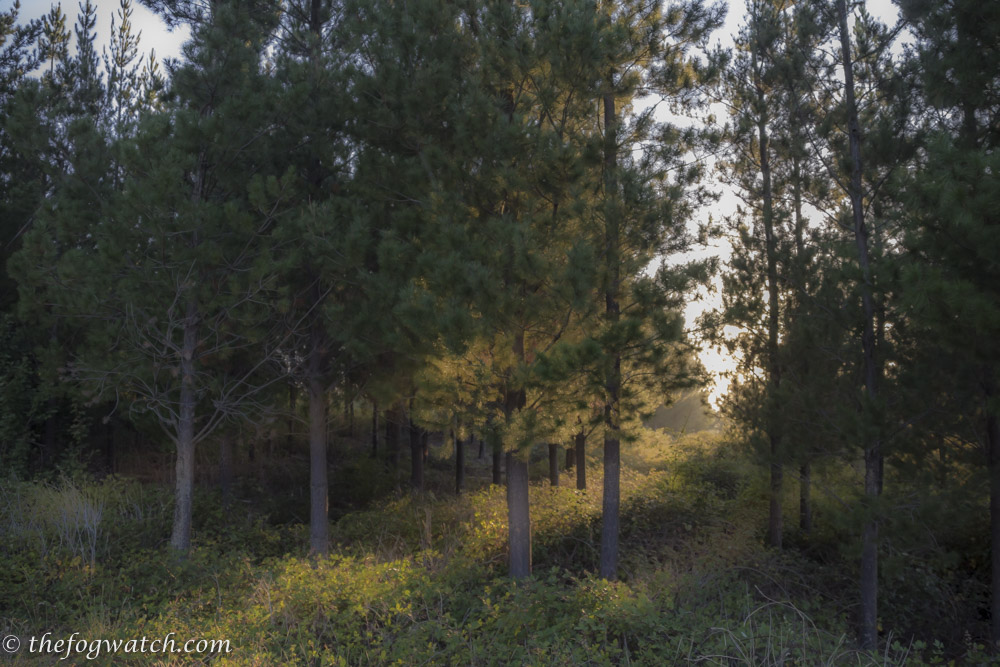 And sometimes there are balloons – indeed the Canberra Balloon Festival is due to start soon, so I will be writing about that when it happens. But the prevailing winds often take the balloons into and over the Arboretum, and this morning we were treated to this sight: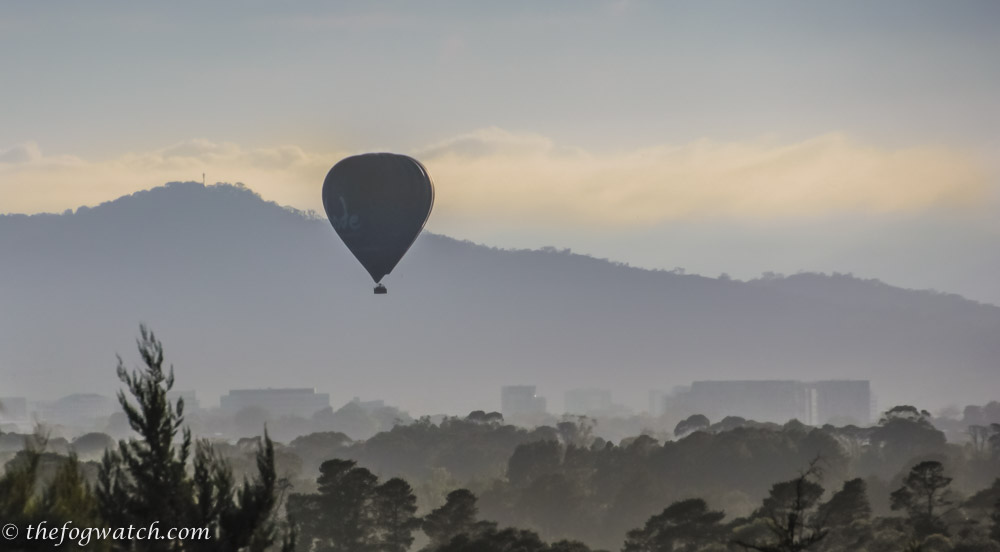 As we climbed the hill toward the Arboretum the view was truly breath-taking – and well worth taking the time to pause and admire the scene. We could see the whole of Canberra's south side spread out before us.

And this was my reaction at reaching our goal for today 🙂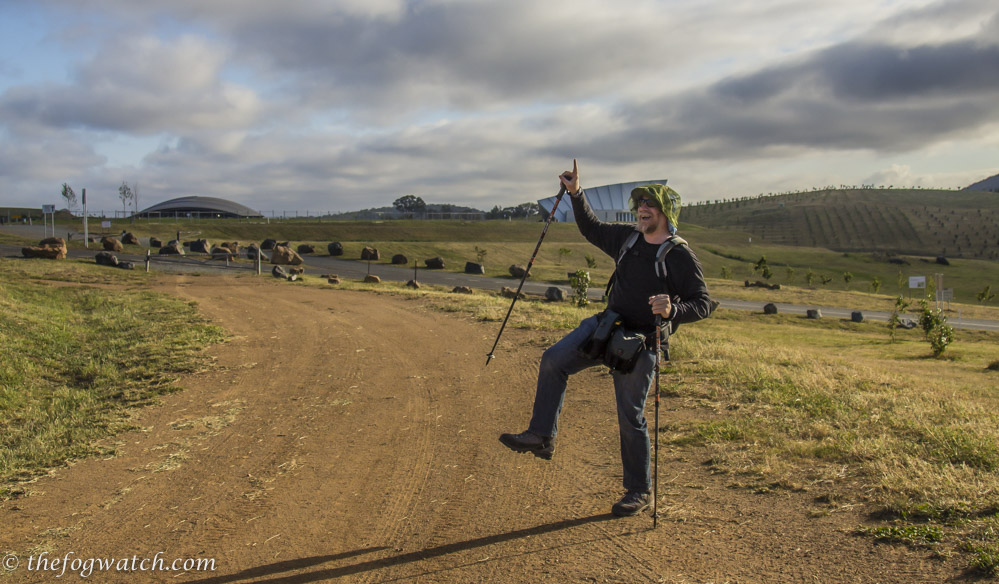 So this will now be a regular part of our training – aiming for 2-3 times a week interspersed with a couple of days of shorter (below 5km) walks to enable our bodies to recover and build strength. Eventually, we will be doing this with full packs, rather than just a few litres of water and a camera.
More on our training regime soon!