Why use a keyboard?
Travel blogging – or just recording your trip electronically – means you sometimes want to leave the larger laptop back at the hotel. Yet typing full pages of notes is tricky and slow when trying to use the tiny touch screen keys on your phone. Sure, sometimes I will use a pen and notebook, but other times I really want to capture the information, thought, or feeling of a place right there and then while sitting at a tiny table in a European coffee shop.
One answer is to use a portable bluetooth keyboard. There are several types and I've tried many of them.
Some fold up,
some are flexible and roll up,
while others are various versions of fixed keyboards.
There are some points to consider:
Do you need to carry it in a pocket or small bag?
Will you be typing on a firm surface?
How much room will you have? and of course
how large are your hands?
In my case, I prefer decent sized keys, but want to be able to carry my keyboard in a jacket pocket or small man-bag. I will often be writing in cramped surroundings, whether on a plane or in a coffee shop, and sometimes have to balance it on my knee.
For me this rules out the foldable keyboards as they usually require a firm surface. The same applies to flexible roll-up keyboards – which are often rolled out to a full sized keyboard, leaving little room for that delicious latté.
So there is a bit of a compromise – a small-ish compact keyboard that fits in a pocket – large enough to type on, and small enough to carry without folding. Enter the Kaiser Baas Bluetooth Mini Keyboard BT100.
I wore out my first one that I bought about 5 years ago, so today I can take you through the unboxing and setup of my brand new one. And yes I paid for it, so this is my personal and honest opinion of this product – there are no affiliate links with this product.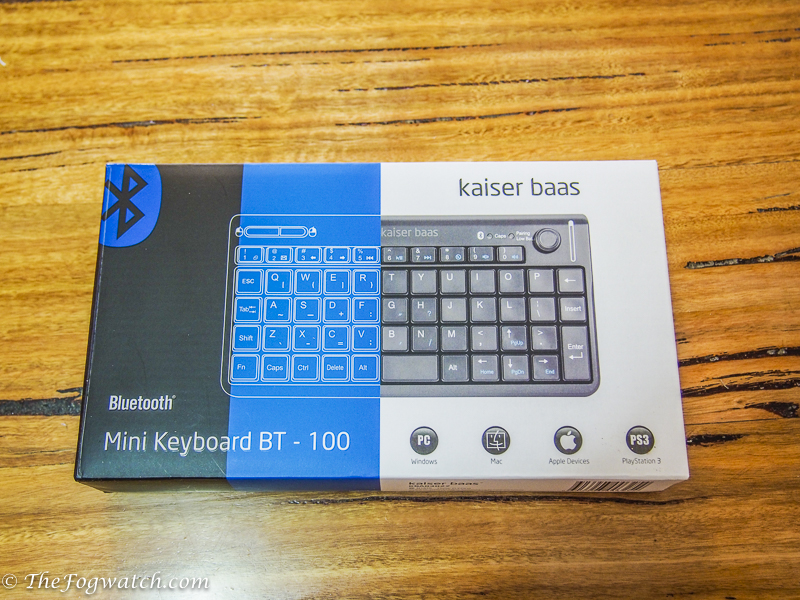 It comes in a box, with the keyboard cocooned in a moulded clear plastic tray packed with two AAA batteries and a fold-out leaflet of instructions.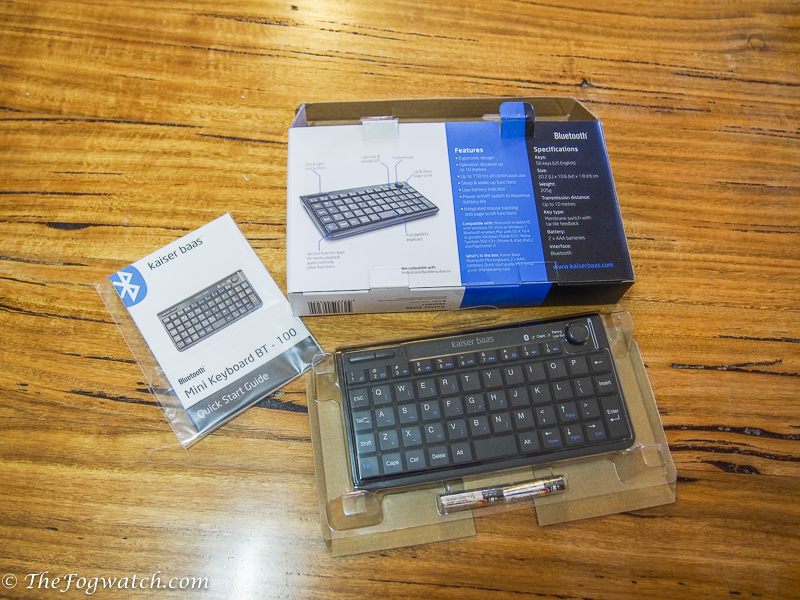 Set-up
1. Turn the keyboard over and insert the two AAA batteries and replace the battery cover.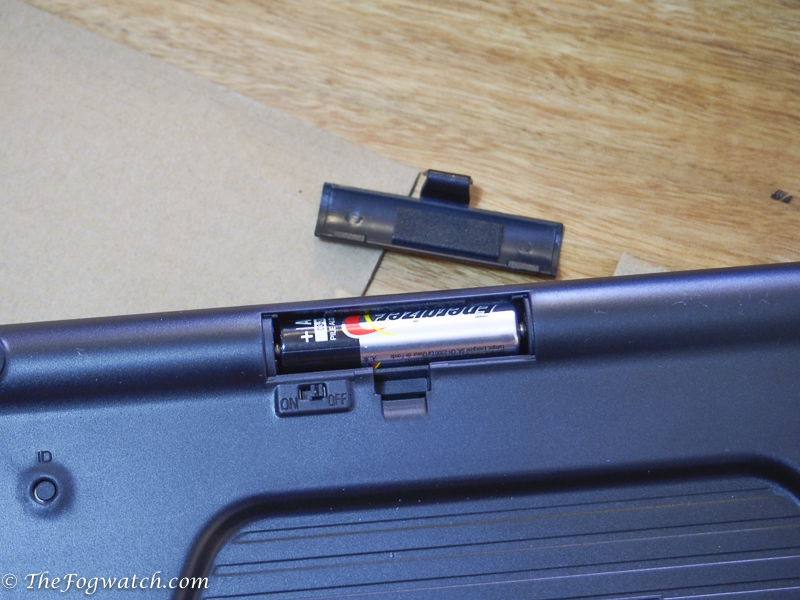 2. turn the keyboard on using the small switch located just below the battery cover.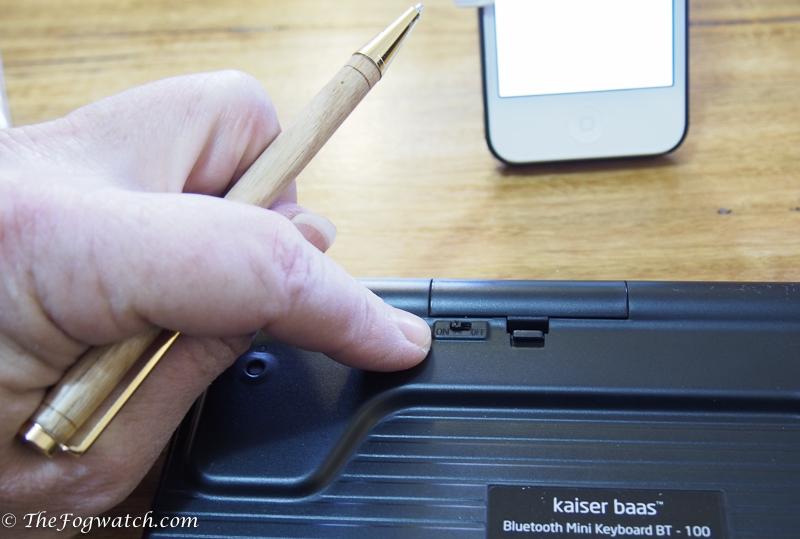 3. Now go to the settings app on your iphone (in my case an iphone 4S) and switch on bluetooth. This starts your phone looking for a bluetooth signal.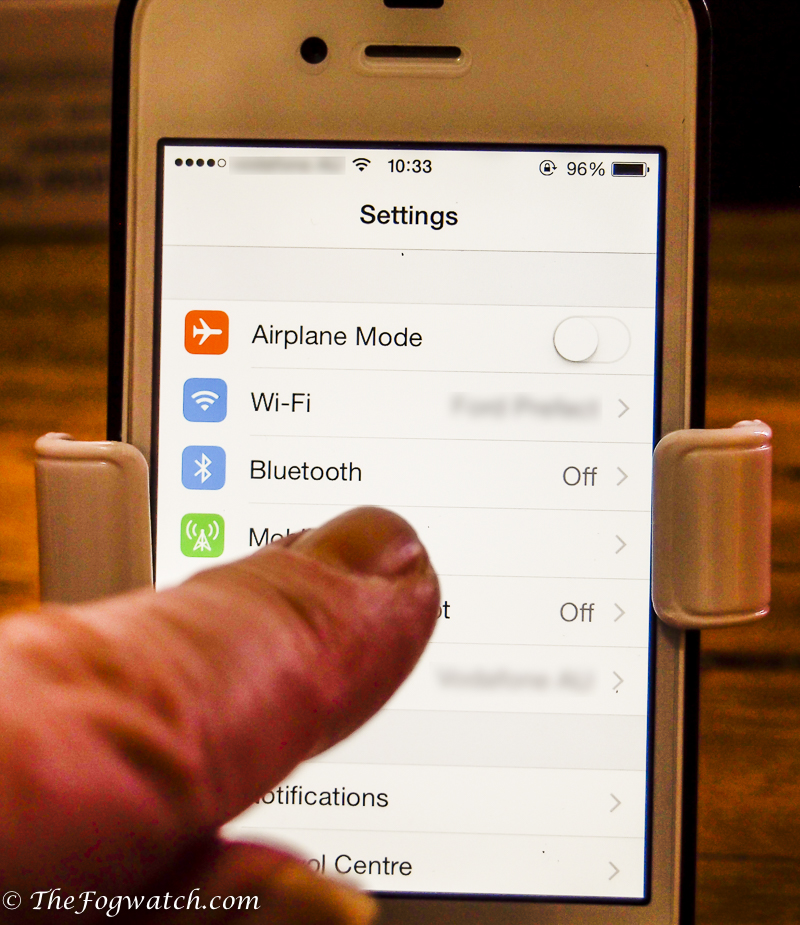 4. back at the keyboard, use a pen or your fingernail to press the small round recessed button labelled 'ID' – this is the bluetooth pairing button. When you turn the keyboard right way up you should see a blue light flashing to indicate that the keyboard is discoverable.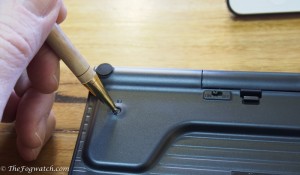 5. the phone should come up with a dialogue box telling you to type four numbers on the keyboard and hit the <return> key.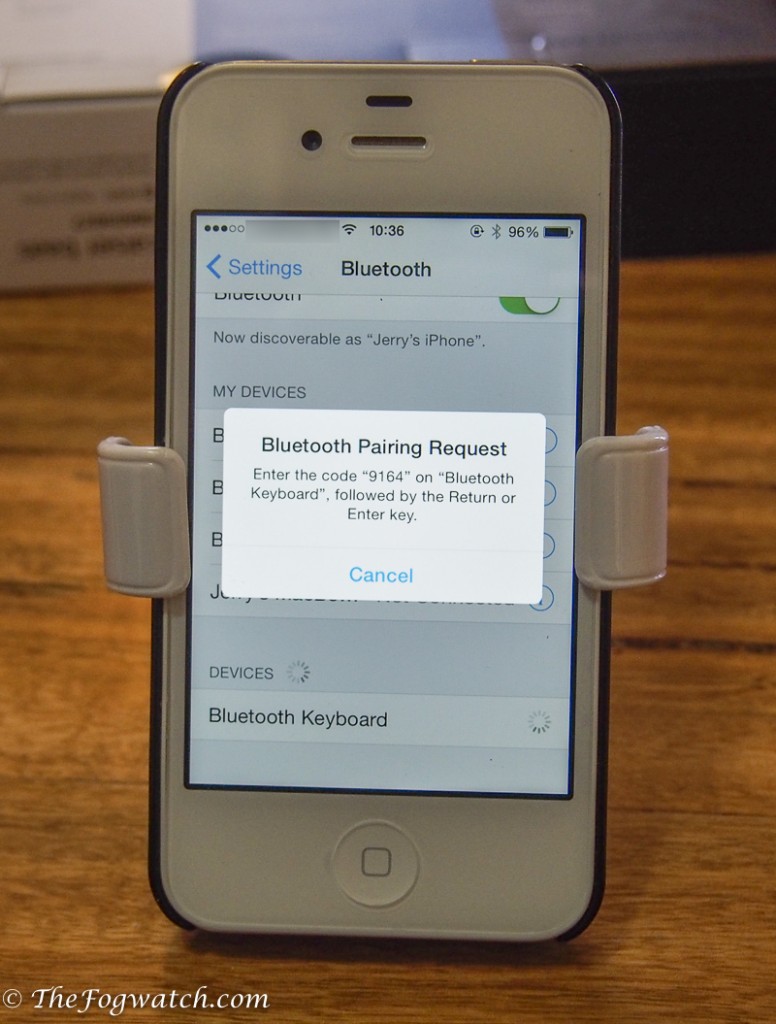 6. Your keyboard should now be pared.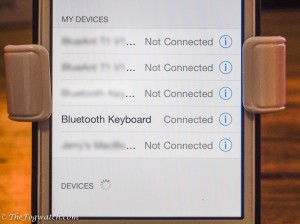 I like to use either the excellent 'Pages' app for writing, or the 'Notes' app, but the keyboard can be used with any of your apps.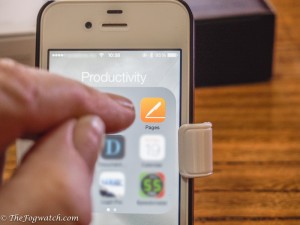 The good
The keys are a good size, and have a nice return spring to them. Some people will find the keys a bit close together, but I quickly got used to that. The keyboard feels fairly solid made of firm, good quality plastic and I have no hesitation in being able to use it balanced on my knees. I have previously broken fold-up keyboards trying the same thing. The bluetooth pairing is quick, simple and positive. And battery life is good. Also the batteries are of a type that you can buy just about anywhere at any hour.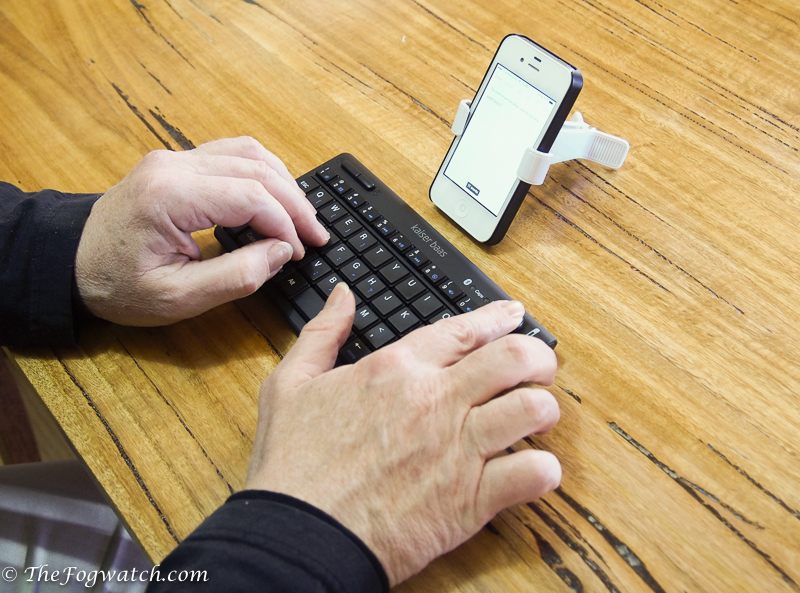 The bad
The space bar is quite short and easy to miss when typing in full flight. Similarly the <shift> key is only on one side and it is easy to hit the <tab> key instead. But possibly the most annoying is that several punctuation marks are accessed by a blue Function key <Fn> rather than via shift as one might normally use – you get used to it with practice. Finally the mouse-track button could be stronger. I broke mine on my previous keyboard and it remains probably the one build issue in an otherwise excellent keyboard.
By the numbers
| | |
| --- | --- |
| Keys | 56 |
| Length | 202mm |
| Width | 106mm |
| Height | 18mm |
| Weight | 232 g (205 g without batteries) |
| Transmission range | up to 10m |
| Batteries | 2 x AAA (up to 150 hours of use) |
| Compatibility | bluetooth enabled PC (WIN XP, Vista, Windows 7) Mac OSX 10.4 or later, iphone 4 or later, ipad, ipad 2 or later, Sony PS3, Windows Mobile 6.0+. |
| Incompatibilities | Android or blackberry devices |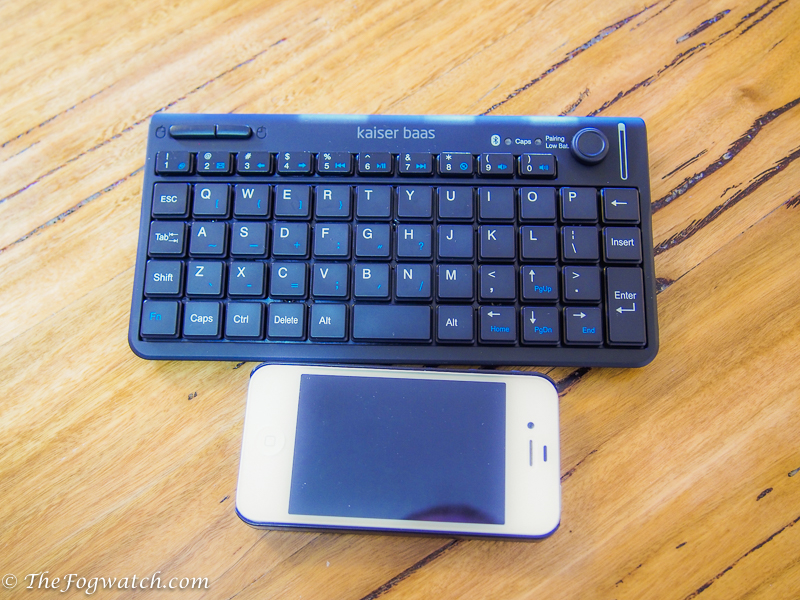 Overall
This is a well made and well thought-out keyboard nicely balancing compact form factor with usability. I give this one a score of 8 out of 10 – it is one of the best in its genre.
Tell me about your experience with mobile keyboards/input devices – and leave a comment below 🙂
If you enjoyed this – you can have these posts delivered to your in-box by hitting the 'subscribe button to your left 🙂