Imprints on the landscape around Sydney's The Rocks area reveal a number tangible elements of Australia's European foundation narratives which you can see today if you know what to look for. As you walk around Circular Quay you can see small brass medallions laid out along the shoreline of 1788 – the year the First Fleet arrived with the first European settlers.
But one imprint struck me in particular, and that was the imprint of Governor Phillip's first Government House, which can be found at the intersection of Bridge Street and Phillip Street.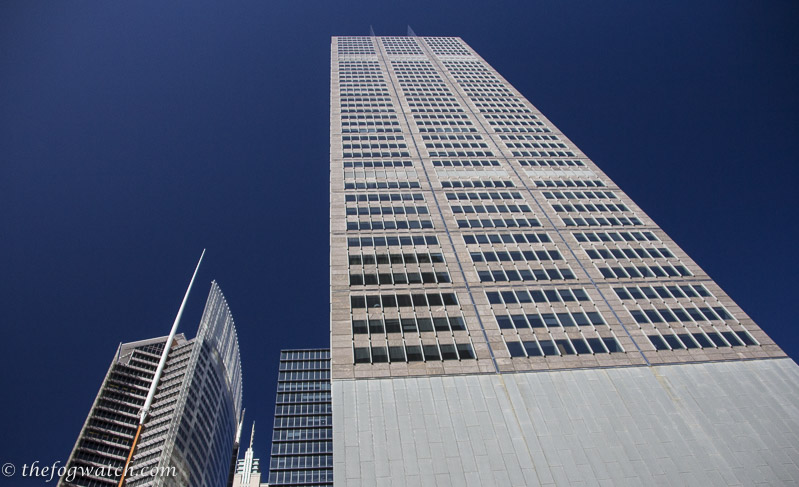 This is what appears now on the site, which doesn't tell you very much, other than that this is a dynamic and vibrant modern city.
Now take a moment and look down… At first it looks like a fairly random pattern of lighter and darker stones set into the ground – perhaps an artistic statement of some kind. Now look closer, and it resolves into a life-sized architectural plan – indeed these mark the foundations of the walls and doorways of the official residence of Australia's first Governor – built in 1789 for Governor Arthur Phillip.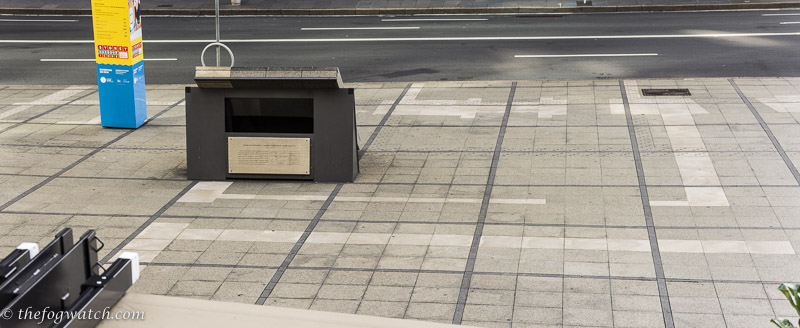 According to my walking guide supplied by the local tourist office, the building and its grounds were an important place of early European contact and cross cultural exchange between Sydney's aboriginal population and the colonists. And this was particularly exemplified by the relationship between Governor Phillip and Bennelong – a member of the Wangal people.
While Bennelong was captured and held at Government House, it appears he developed a real friendship with Governor Phillip and even after he escaped he maintained cordial ties with the Governor and often dined at Government House with his wife Barangaroo. No doubt the real story is far more complex than indicated here, but in those early years it is clear that there was some meaningful interaction, and not just those of conqueror and vanquished.
Some of the archeological record is revealed both at the museum and beneath a viewing chamber which shows part of the actual foundation and the adjacent original road a couple of metres below the surface of the current street.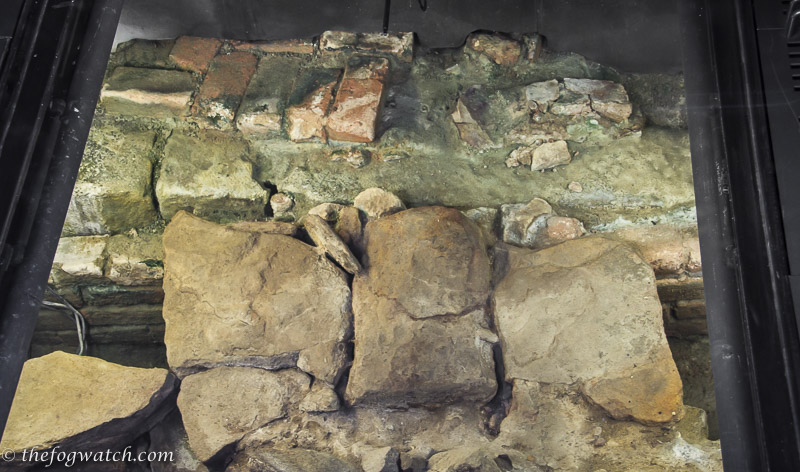 The site of the iconic Sydney Opera House was named Bennelong Point in his honour.
So when you are exploring a new city – or even walking around your own city, don't forget to look down and see the imprints of those who have passed that way in earlier times.