Seoul is a city of contrasts – traditional and modern. The spicy food aroma attracts you from afar and lures you into another world. It is a world of street markets and traditional vendors plying their trade, in many cases for generations. Why not join me as I explore the Insadong district of Seoul.
Just off the main streets, we can explore a maze of back alleys filled with street traders. In the distance, you can still hear the hum of the traffic, but muted now, and another sound emerges – the sound of pots and pans and food vendors and spruikers. Here, you can see an old man with a knife sharpening stall on a cart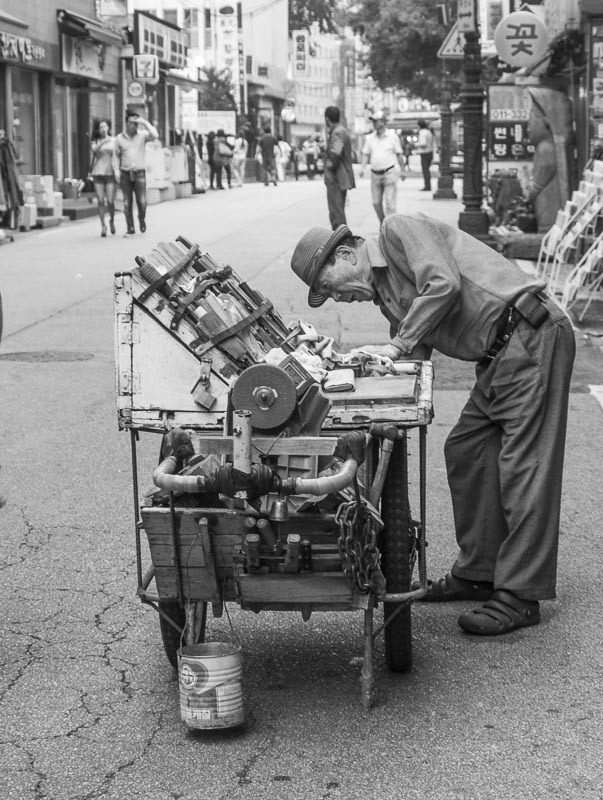 The variety of goods available was breathtaking. For example, there were hat sellers with every style you could think of, including traditional Korean style hats that resembled horse riding helmets, through to berets and dress hats of every description. Even trilby-style hats and sun hats of every description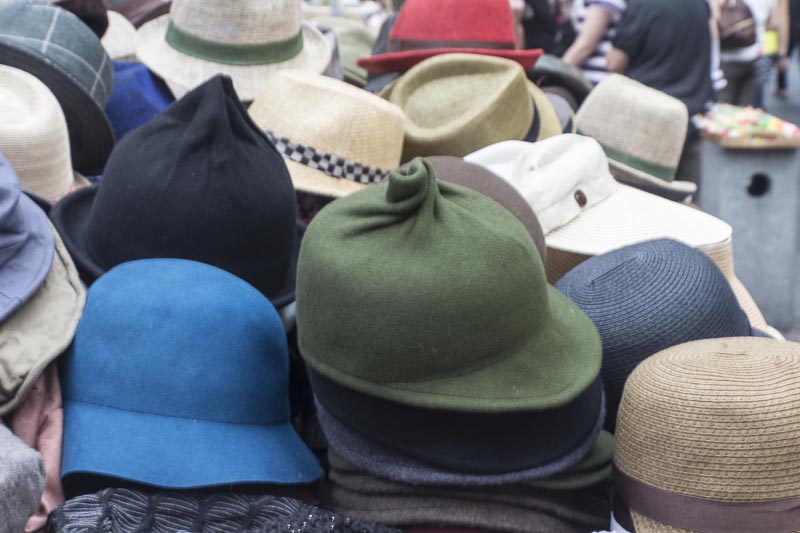 The toy maker was a delight – with many automata and whirligigs along with traditional spinning tops and puppets all carved from wood and delightfully painted. Some were whimsical, like the flying pigs, and others had a more steampunk flavour – such as this whirligig flying boat. There were dolls and maniquins, small planes from a bygone era, and animals, each ornately and skillfully carved.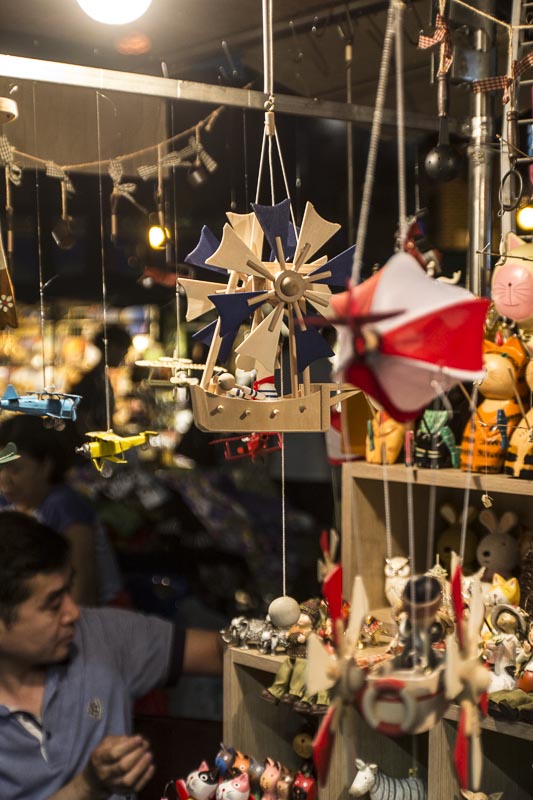 And they were there day and night. Of course, all this power shopping is enough to make anyone hungry. Perhaps you fancy something from the plethora of street food vendors? You can find everything from eggs on toast to traditional Korean noodles – you name it and it's here. And it not only smells mouth-wateringly delicious, but it is cooked right in front of you so you know it's fresh.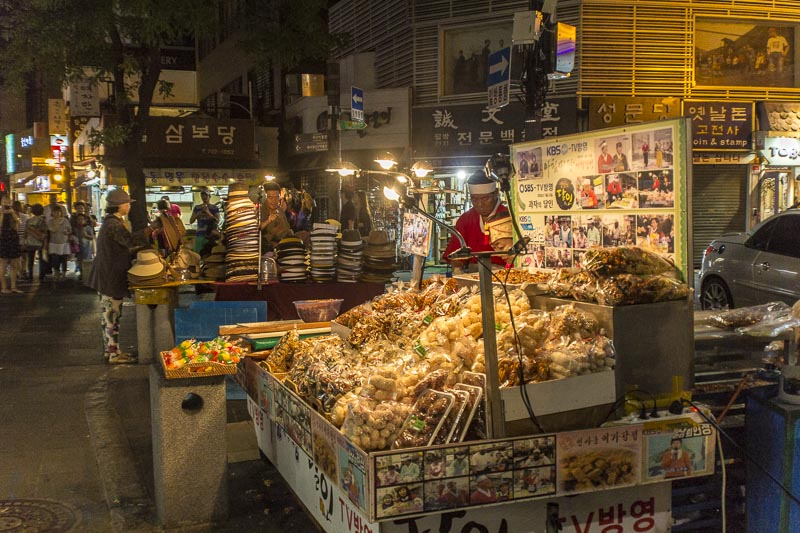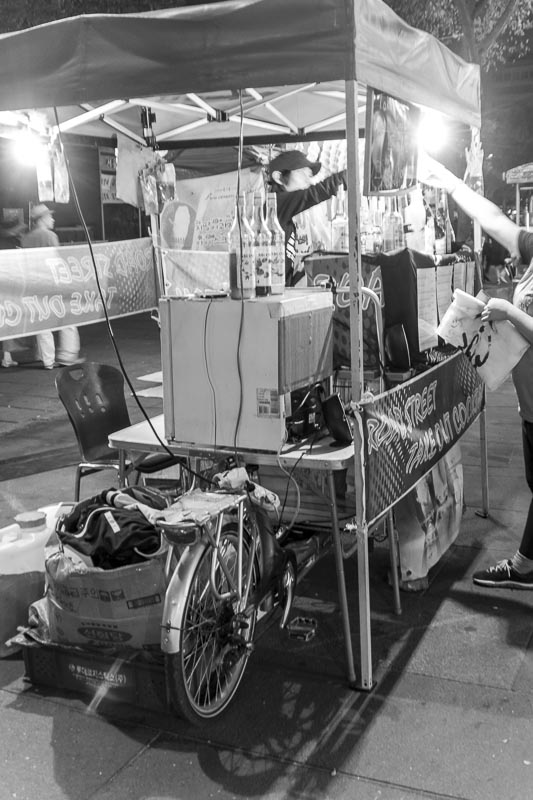 The markets start in the late morning and go through to around 10.00pm – and these run across several streets and laneways. While you can always shop in the main Western stores, you have to head to the back streets for the interesting stuff, like these garden ornaments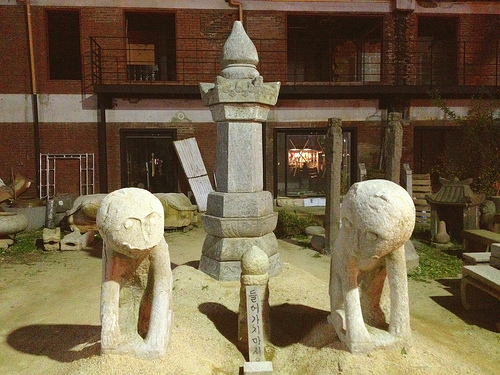 There is certainly something for everyone here, and we found Seoul to be a very safe city to walk around in – even at night. There are direct flights from Australia, Europe and USA. Don't forget to greet people with a friendly "Anyong haseyo" (hello [literally are you at peace?]). And say 'thank you' with "Kam samnida" – and always with a smile 🙂 It will go a long way to show that you respect their country and the people. Enjoy!
________________________________________
Why not have these posts delivered to your in-box? Just enter your email address and click the 'subscribe' button in the left margin, and don't forget to respond to the confirmation email in your in-box 🙂 And of course 'like', share and subscribe using the buttons below!
________________________________________